Finally, beach season has arrived and now it's time to find the best hairstyles for the sand and surf. The best beach hairstyles are carefree, easy and sexy, and will let you tan, swim or surf with ease. The main trick is to find a hairstyle that can withstand the elements—water, sun and wind can easily turn a hairstyle from beachy to bummed out in minutes. So if you've got the perfect bikini and shades ready to go, all you need is the perfect hairstyle and you are set! Check out these cool summer 'dos below and try them out on your next beach adventure.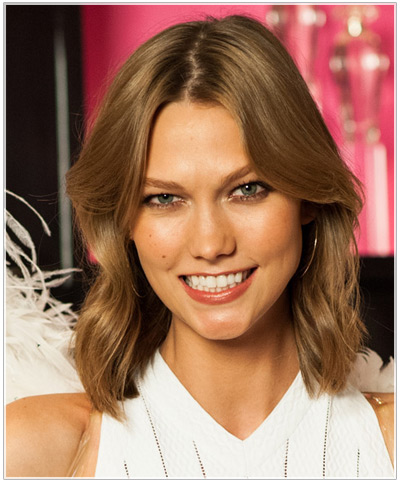 Karlie Kloss is ready to hit the beach here with her loosely waved medium length hairstyle. This is a simple wash and go hairstyle that women with natural waves can flaunt with ease on the beach and the best part is, it gets better the more windblown it gets! To get this look, wash your hair and then spray with a UV protectant to prevent drying. Then add a bit of mousse or curl booster and let your hair do its thing. Finish it off with a spritz of hairspray or sea salt spray to give it some texture. This hairstyle is also easy to tie back into a cute chignon if you want to go for a swim.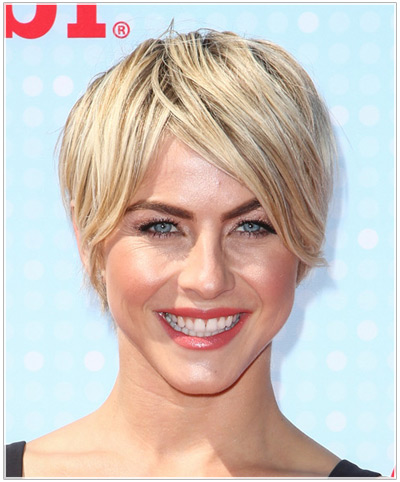 Ladies with shorter hair will look amazing in Julianne Hough's piecey cropped blonde 'do, as seen here. This hairstyle has tapered sides and back with longer layers on top that have been cut with jagged layers. The key to styling this hairstyle for the beach is to use a thick styling paste or wax to get this gorgeous piecey look. For those days that have an extra strong wind factor, or if you simply want your hair off your face in the heat, use a headband to sweep the hair back off the face for a sporty look.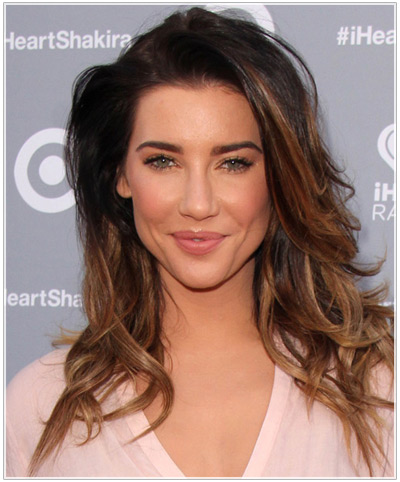 If you have long hair, check out Jacqueline MacInnes Wood's gorgeous beachy waves here. This is the ultimate beach hairstyle that looks great down, or pulled back into a messy ponytail. To get this look, use a curling iron or wand on randomly chosen sections of hair, wrapping the section mid-length around the barrel and leaving the root and end pieces out. Use a comb to tease the roots and mid lengths to give it that windblown look before you even hit the beach. But before you go, use some styling wax to create some texture throughout and of course, a UV protectant spray to protect your tresses from the harsh rays of the sun.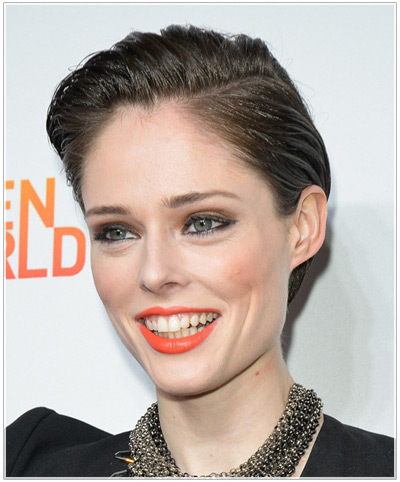 If you have short hair then another great option is the slicked back wet look hairstyle. This only takes minutes to do and looks très chic for the beach—simply comb gel through your hair creating a part and styling the hair away from the face. Or, forget the part and slick it straight back from the hairline for a different look.
Whatever style you flaunt at the beach this summer, don't forget to protect your hair from the sun and invest in some UV protectant styling products.