Model-slash-actress Malin Akerman always stands out on the red carpet with her icy blonde hair, piercing blue eyes and stunning Swedish beauty. Her hair color is usually a variation of Nordic blonde but she has changed up the style and hue here and there with different results. Here are some of Malin's best and not-so-hot looks.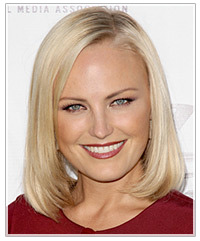 To start, this recent photo shows Malin with a plain shoulder-length bob in a platinum blonde shade. The color works fabulously with her complexion and eye color but the cut doesn't do much for her because it lacks shape and style.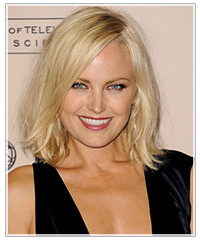 On the other hand, some simple styling can do wonders. Malin looks amazing in a loose wavy bob with a deep side part. The color is slightly brassy here, but it still works with her warm skin tone.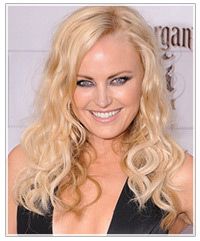 Here, Malin experiments with hair extensions and a curling wand. The smokey eye/nude lip makeup combo works for her, as does the mermaid look, however the white blonde color is making the ends of her hair look dry-which is always an unfortunate side effect when you bleach your hair.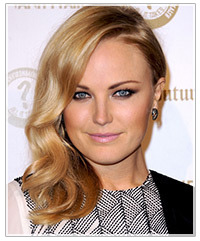 Finally, Malin goes for a dark golden blonde with beautiful results. Her complexion looks warmer and her eye color is intensified. The soft, side styled wavy hairstyle is trés chic too.
What is your favorite look for Malin?
To see how you'd look with any of the great hairstyles pictured in this blog, click on the above images to try the virtual hairstyles with your own photo!