Actress AnnaLynne McCord is a favorite in fashion circles for her natural beauty, polished fashion sense and of course, that hair! She has tamed her wild locks down recently, but curly or straight, AnnaLynne's hair is always a head turner. Let's take a look at her hair history in closer detail.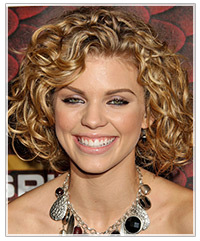 Back in the day, AnnaLynne was rocking a short curly blonde bob. This was an all-American hairstyle that suited her oval face shape well.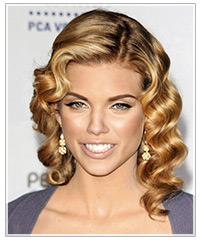 Ms. McCord also knows how to work her curls into gorgeous evening styles. Here, her golden vintage waves ooze sophistication. And just look at that shine!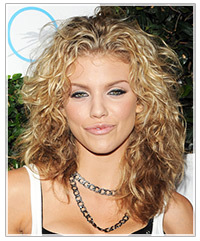 AnnaLynne goes Eighties here with full on, frizzed out curls and lots of layering. Not many people could pull this rock chick look off, but AnnaLynne looks right at home in retro hair.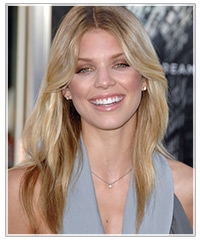 Fast-forward a few years and AnnaLynne begins to flaunt sleek styles on the red carpet. Her layered wheat blonde locks look fabulous with her warm skin tone and blue eyes.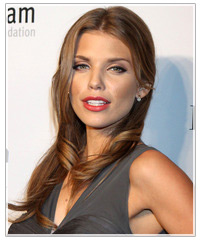 It seems that AnnaLynne prefers straight hair these days as her most recent look (seen here) is sleek and sophisticated. It also seems that AnnaLynne prefers a shade of hair closer to her natural light brown, rather than the various shades of blonde that she has worn over the years.
We say, straight or curly, blonde or brown, AnnaLynne's hair always looks fabulous!
To see how you'd look with any of the great hairstyles pictured in this blog, click on the above images to try the virtual hairstyles with your own photo!