While there are some hairstyle trends we're happy to see the back of, there are also just as many that deserve- at least in part- a bit of a revival, if only for the nostalgia!
If you're a fan of big hair and the crimping from the '80s, but don't want to look dated, these hairstyle ideas will give you the feel of the classic looks while still keeping your finish modern.
 
Crimped Locks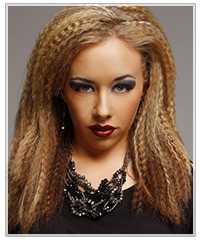 Crimping was huge in the '80s, and the fact that you can still buy crimping irons today proves getting curls this groovy is still as popular as ever. The key to ensuring your crimped locks are more modern than dated, however, is absolutely eliminating any frizz and keeping your locks down and loose. The moment you sweep your crimped strands into a half updo or ponytail is the moment that you step back in time, so put down the scrunchie and keep it in this decade.
 
Multi-Color Volume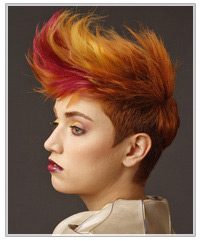 While multi-color locks aren't new, teaming them with a short, sassy, volume filled hairstyle can look very '80s. Make it modern by choosing vibrant hair colors to mix and match and get them expertly applied so they blend seamlessly into each other. Then, while at the salon, ensure your short and sassy haircut is clean, neat and newly trimmed. There's nothing more dating than a short cut that is overgrown and messy looking.
 
Curls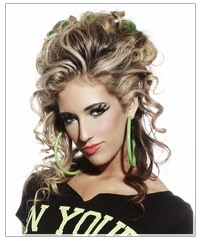 Perms were a hallmark of the '80s, and you can re-create the glorious feel of those fabulous curly looks by using a curling iron or hair rollers. To keep those curls modern, make sure they are well defined and are free from hair frizz. You can also add an extra touch of nostalgia by incorporating the curls into a hairstyle that packs some volume, as pictured.
 
Big Hair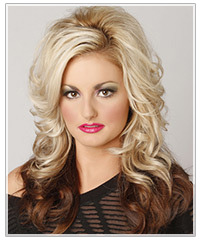 Teasing and backcombing wasn't limited to the '80s, but it certainly was around. Big hair is still just as sought after today - as the number of volumizing products available prove! To achieve a modern big hair look, go easy on the teasing and only add volume in the key areas where it will enhance your style, not take it over the top.