Dawn Olivieri is definitely a fan of the shoulder-length bob. Her hairstyle hasn't changed much over the years, but she has managed not to look boring or fall into a style rut. This is because she really experiments with her styling techniques and makes her bob look anything but blah. If you love to wear your hair in a simple, shoulder length hairstyle and need ideas on how to style it up, take a look at these fabulous ways to wear your hair, direct from Dawn Olivieri.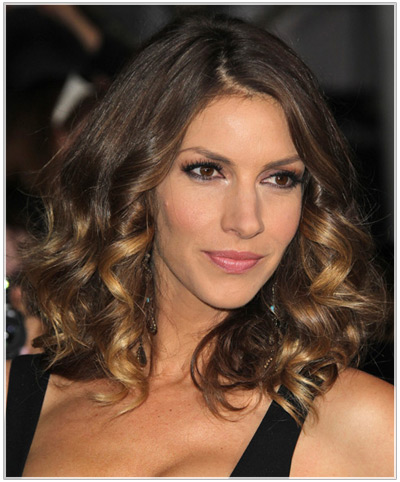 Here, Dawn works her hairstyle by adding ringlets to her long bob. To get this style, you need to think volume, volume, volume! Start by adding hair mousse or a root booster to your towel-dried hair. Then, blow-dry it using a large round brush to add height at the roots and sleekness to the lengths and ends. Now you are ready to add in those ringlets. If you want perfect coils like Dawn, use small sections and curl them using a curling iron with a barrel that is around one-half to one-inch in diameter. Spray each curl into place after it has been set to keep them all separated, as seen here. Another cool thing about his hairstyle is the soft ombré hair color. This curly hairstyle will show off your highlights so make sure to get a color refresher if you plan to wear this hairstyle on an important night out.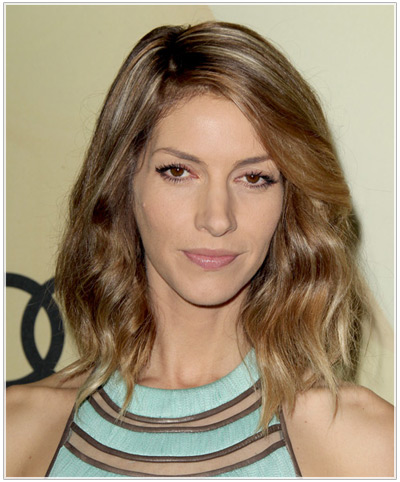 If you want to go for a more casual look, why not try out Dawn's beachy bob? This is a fabulous hairstyle that will work for day or night, depending on how you dress it up (or down). Another bonus besides its versatility is that it can be styled in minutes. For girls on the go, simply section your almost-dried hair into four to six segments, working your way around the head. Think of orange segments for this and section them from top to bottom, not horizontally. Then, take each section and twist it into a bun and let your hair dry naturally (this can even be done the night before). When your hair is dry, unroll your sections, shake your fingers through your hair and spray into place. You will have cool, random waves throughout your hair. If you prefer to use a styling tool, use large sections of hair and wrap them around a styling wand, leaving a couple of inches out at the end to get these soft, kinky waves.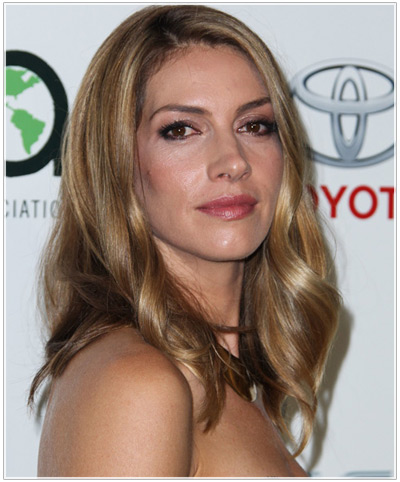 Finally, you may want to copy this wavy bob if you are after a sophisticated, sleek look for the evening . You can get this look by either:


Blow-drying your hair straight and then curling sections of hair using a curling wand, or


Blow-drying your hair using a round brush to dry the hair straight from root to mid-length and then adding soft spirals at the ends.
The latter method takes more skill with a hair dryer so feel free to use a styling tool to help. Make sure to spray this hairstyle in place to keep it looking glamorous all night.
As you can see from Dawn, a plain bob can be anything but boring if you use your creativity when it comes to styling it up!