Have you ever noticed that some celebrities are style chameleons and others never change? For example, people like Rihanna and Katy Perry are style chameleons. Their haircuts, colors and fashion styles change on an almost daily basis. Sometimes it's hard to keep up with their latest look but they provide so many ideas for us to get inspiration from. After all, life would be boring if we all just keep the same look day in, day out, right?
Well, those with a signature look would disagree. Those who wear their hair and makeup in similar way year after year believe that it's better to stick with something that works than to change it. They prefer a guaranteed good look over creative expression, which is not a bad thing. The only thing to remember is that a signature look can eventually become a style rut, so a check-in to see if it needs any style updates is in order every now and then.
Let's check out some of the celebs who love their signature looks now.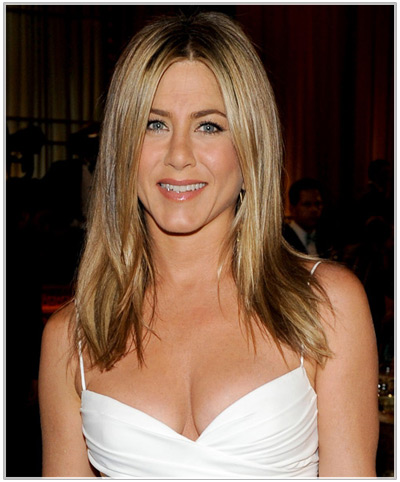 Ok, we all know the queen of signature hair is Jennifer Aniston. Once she gained worldwide fame with her "Rachel" cut, Jennifer grew it out into this simple layered 'do and has never looked back. There is nothing wrong with this style at all—her color is always fabulous and the cut is very flattering to her angular face shape—so it's no wonder that she has continued to work this look….for years…and years.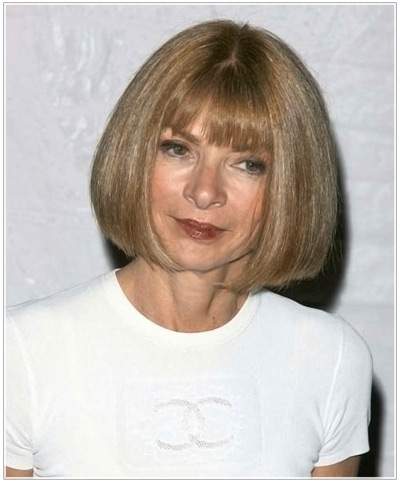 Style queen Anna Wintour is known just as much for her ice queen attitude as she is her pageboy bob. This fashion dictator has been rocking her blunt bob for her entire career in fashion, which is a very, very long time. Anna looks fabulous in this bob though, so there really is no problem with her signature look. Her haircut is timeless but trendy, it suits her face shape and it is the cut to have if you want to look younger. Anna's honey blonde color is also working wonders for her here, but she does tend to fluctuate between golden browns and blondes for variety. Note: Playing with color is a great way to keep your signature cut updated.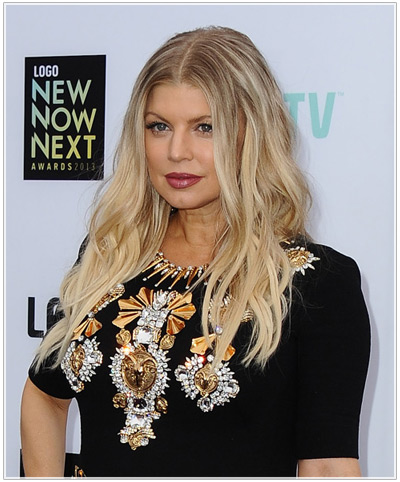 Fergie is another one who loves to rock a signature style: long, blonde, wavy and parted down the centre. In the past, Fergie has played around with darker hair, longer hair, more polished curled hair, but she always comes back to this rocker chick/bohemian mama blend of messy blonde waves. This is not the most flattering look for Fergie as she tends to look nicer in richer hair colors and glossier looks, but it does match her unique fashion sense very well which is probably why she likes to stick with it. Plus, this is one easy hairstyle to achieve, especially if you have a natural wave in your hair.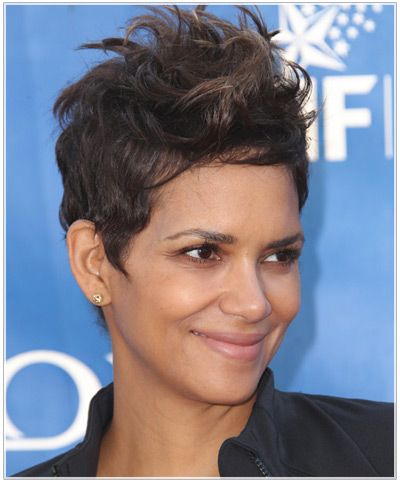 Granted, Halle Berry has transformed her hair slightly as of late, growing out her fringe and doing away with the upswept windblown look. However, given that she has worn many variations of this style for about a decade, bets are Halle will eventually return to her signature look. Not that there is anything wrong with it—she has the face to pull this short and edgy hairstyle off with flying colors.
These are just a few celebs who love their signature hairstyles and they seem to work for them, as boring as it may be after a while. If they still have these styles next year however, we may need to schedule a hairstyle intervention!