What's Hot...

Dita Von Teese is the queen of pulling off old Hollywood curls. The look has become her trademark, and it's easy to see why! Her hairstyle is soft, flattering and perfectly suited to her beautiful black hair color.
There wasn't a women in the late '90s who didn't want Jennifer Aniston's modern classic, "The Rachel". Over 10 years later, this simple straight hairstyle still looks great - and Jennifer's still wearing it!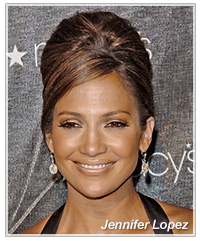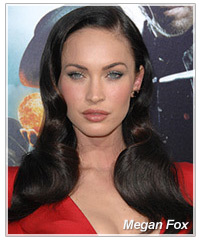 Updo hairstyles will always be in fashion, and this beehive inspired 'do from Jennifer Lopez is a very hot look. It's formal without being too over the top and still has a modern feel thanks to the smoothness of her strands and her side-swept bangs.
One of our favorite brunettes, Megan Fox, really knows how to make the most of her hair color, and her long hair length! The waves of this classically inspired hairdo adds softness to her facial features as well as a sophisticated and stylish finish.
What's Not...

There's a reason why big curls should be left in the '80s. No one likes frizz and this curly look from AnnaLynne McCord is full of it! The uneven blonde hair color also doesn't help her look and is one more reason why this hairstyle is on the not hot list.
There was a while when two-tone hair color was cool, but this black and blonde look from Christina Aguilera is a reminder of why this trend is no longer around. The two colors of this style only makes Christina's long straight hair look stringy and dirty, which a look that should always be avoided.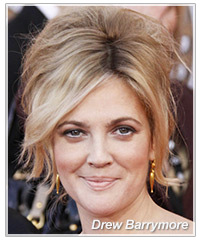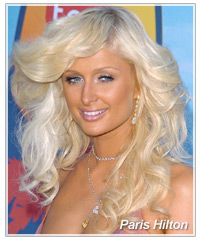 Damaged hair, re-growth and frizz aren't a good look for any hairstyle, but when teamed with what's supposed to be a nice, classic looking upstyle, it's even worse! This failed attempt at a formal updo (Drew needs to see J-Lo's hairstylist pronto!) has no place at any event and certainly shouldn't be seen on an a-lister like Drew Barrymore.
While Paris Hilton has mastered the art of pulling off many different hairstyles, this tragic spin on the '70s flick is a 'do she should have never left the house with! The fullness, half-styled curls and the platinum blonde hair color don't do any favors for this red-carpet regular, especially when teamed with her orange looking fake tan.
Do you agree with our verdict of what's hot and what's not for these retro celebrity hairstyles? Let us know your thoughts by leaving a comment below!