Anyone who is a regular visitor to the salon knows that not every haircut goes to plan. Every now and then you'll end up with a cut that just doesn't suit what you wanted. When that happens, use these styling solutions!
Big Mistake Bangs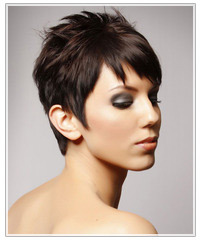 If you loved the idea of bangs, but didn't like the end result then use these tips to flatter your finish until your bangs grow back out.

Stock up on some hair accessories. Short of slicking your bangs back with hair gel every day, pins and headbands are your best styling defence and will help keep your bangs pinned away. You could also try plaiting your bangs (if they're long enough) and pinning them to your head for a pretty touch, or using a colorful scarf to keep your bangs under cover.
Short Length Shocker
If your expectation of a few inches off translates to a much shorter length than you were anticipating, don't panic. Unless your hairdresser has drastically reduced your length, there are a few styling tips you can try.

The first is using heat to ensure your hair is as long as possible. Flat ironed hair will stretch, so get out your hair iron and smooth out your locks.

Another choice is clipping your hair back. With your hair styled back, the true length is hidden and any short strands that may be bothering you will be off your face. If your length is too short to get in a decent ponytail or bun, use bobby pins and hair clips to keep shorter lengths at bay. Twisting your sections back before pinning will also give you a pretty, flattering finish.

If you're really unhappy with the length and just can't stand having to wait for your real strands to get longer then clip in hair extensions, or professionally applied hair extensions may be worth looking at.
Uneven Nightmare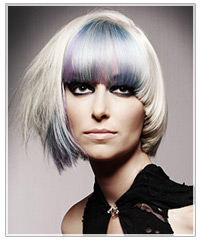 If your haircut turns out less than symmetrical then the only solution is to see your stylist again. Never try to fix uneven hair yourself and always go back to the salon that did the original cut. They should be more than happy to fix any issues for you, and should do so free of charge. In the meantime, hide any imperfections with texture. Curls and waves will disguise an uneven length. Straight hair will only highlight it so keep away from your hair straightener.
Layer Let Down
If you thought layers were going to put more movement into your strands but were disappointingly left with choppy pieces then use these suggestions to get you through.

Hair pins, headbands and barrettes will conceal and smooth out any areas where the layers now make your hair strands sit out.

Try curling or straightening your hair so the layers sit more comfortably into your style.

If you really just can't stand how layered your hair looks now, pull out some strong-hold gel and smooth your strands back into a ponytail or bun.