We Love Carrie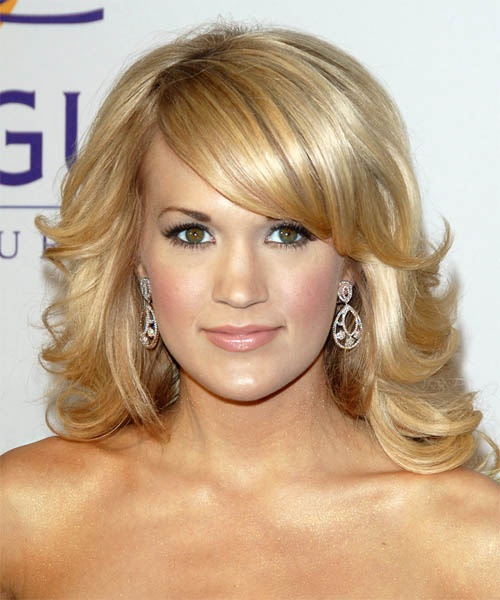 Carrie Underwood always looks fantastic- there's absolutely no doubt about it. And her fans just love her. If you don't believe me, flip through some of the fan mail on her website. It also says there, in Carrie's bio, that the reason she's so popular is this: despite the fact that she's blossomed into a beautiful mega star on a non-stop touring schedule, she's still in touch with the shy college student of her past and she's still totally down to earth- in other words, even though she's a star today, she remains the all-American girl next door. I've got another theory about her popularity: it's also because of her bangs.
We Love Bangs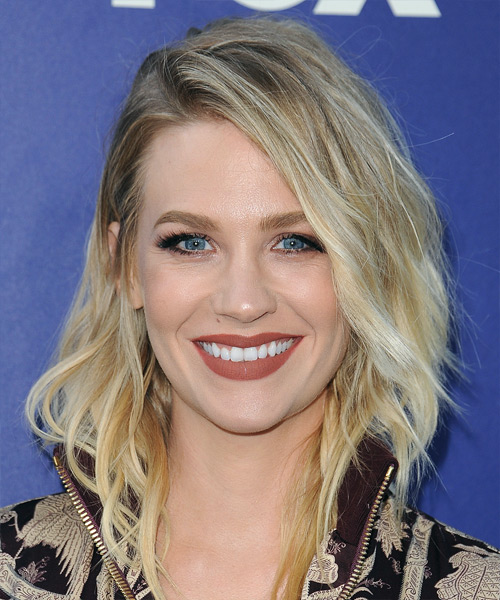 Bangs are hot at the moment. Open a magazine, check out what the celebrities are doing, or just take a walk down the street and you'll see them, everywhere. There are all kinds of bangs for all kinds of looks, and all kinds of face shapes. Jessica Alba's V-shaped bangs on her long layered locks are a great example of how to frame a more diamond or triangular shaped face. If you prefer medium hairstyles (another "in" style), January Jones' soft and smooth bangs are also a winner. There are plenty of bangs with bobs around at the moment too; for instance lots of people are trying bobs with full fringes, lighter fringes, jagged and piecey fringes (like Christina Ricci's), or side-swept fringes (like Rihanna's- and even Audrey Hepburn from years ago).
People everywhere are getting hairstyles with bangs. It's little wonder because there's so much you can do with them. For instance depending on their length, chunkiness, and the position of your hair part, bangs are a great way of accentuating different parts of your face. By sweeping your bangs across your face, your face shape can appear less round or square (for more tips on the benefits of bangs for your face shape, try our consultation "Find Your Perfect Hairstyle"). Cameron Diaz's big side-swept bangs are a great example of a style that looks really great on squarer faces. Bangs are also a good choice because they're a quick and easy (and cheap) way to change the look of long hairstyles but make sure you get a professional to cut them for you.
We Love Carrie's Bangs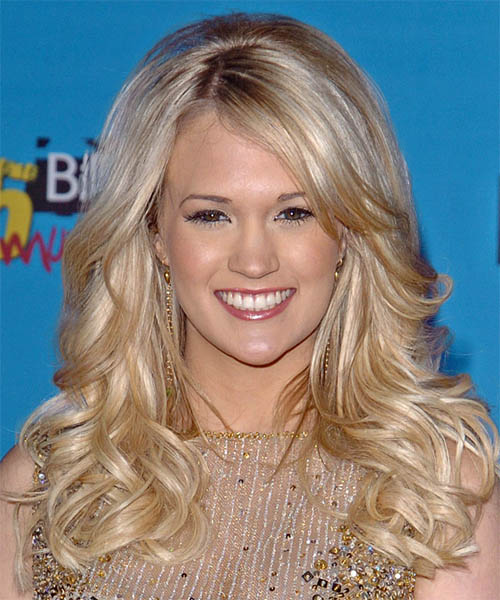 Carrie Underwood knows the benefits of bangs and so she wears them well. Of course she's a fantastic country singer, and she's a genuine and down-to-earth young woman, but she's also a style-guru of the bang-fad at the moment, and that's scoring her big popularity votes too.
Everyone likes a celebrity with style. Carrie's certainly got it, and she's a big fan of layers (for creating lovely body and volume) and smooth angled bangs. This elegant style is perfect for her, and Carrie knows it works well. She has quite an oblong shaped face and her bangs slice it diagonally so it doesn't look so long; also, they sit nicely and their smooth finish effectively contrasts the flicked out style of the rest of her hair. With bangs this good Carrie's setting the industry standard.
She's great at using her bangs to make her look her absolute best. In this example from Clive Davis' Pre-Grammy party, she's showing off a more funky and sassy hairdo. The length's been left a bit longer and the tops and sides have been layered shorter to add body. Carrie's gone for bangs with a slight side part, which are great for disguising the length of her face. They flatter her face, but thanks to the way they blend into her shorter layers they don't draw attention to themselves.
Everyone wants them, Carrie's got them, and Carrie looks great! Not only do people look up to her music, but she's also setting new standards with her great bangs. What more encouragement could you need to try your look with some new bangs? They're so versatile, and I'm sure that with a bit of research, some professional advice, and some trial and error using your photo with TheHairStyler.com's virtual hairstyle, you'll find some great bangs that make you look your best too.