Victoria Beckham knows about certain places and their styles- noting LA's "laid-back" style in comparison to Britain's more dressy and posh "school teacher" look. I wish I realized the same sort of thing a few years back before I went to Rome and felt extremely out of place, amidst all the Vespa-riding and glamorously coiffed young beauties, in my cargos with a buzz cut.
To prevent the same thing happening to you, we've compiled a list of our favorite cities in the world, their signature styles, and what we think are some good hairstyle suggestions. If your city's in there, or you've been to one of these great destinations, tell us what you think in the comments below!
London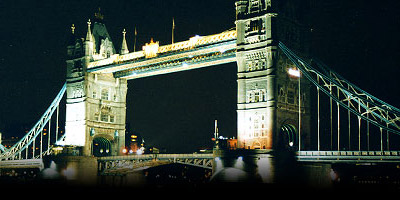 London's definitely on most people's holiday wish lists, and if you've been there already you'll probably agree there's a definite style vibe about the place. Think Victoria Beckham; think neat, tidy and slightly conservative but very fashionable; think classically tailored suits, stockings, pencil skirts and meticulously styled- but cool and fashionable- hair.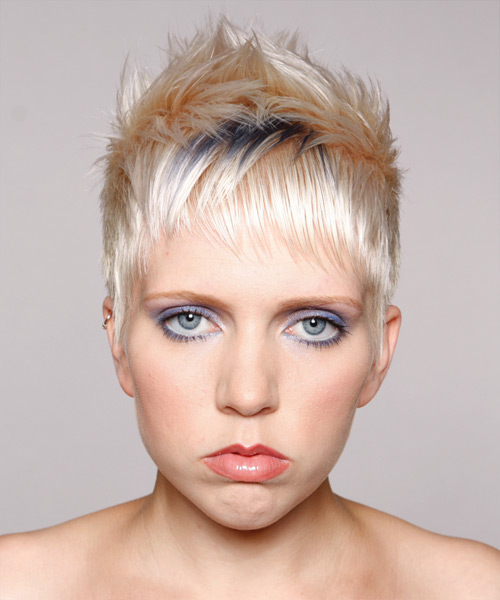 Hairstyle
If you're headed for London try a blonde crop like this. It's definitely got that neat and refined look about it, but at the same time it's über funky. The hair's been cut short through the sides and back and then razor-cut through the top for extra texture and height. The small violet flash at the front says, "I'm fashionable, hip and just a little bit dangerous."
New York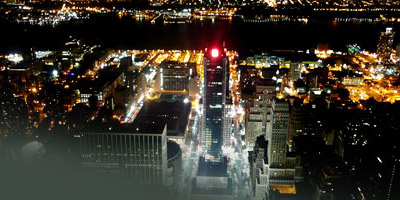 New York is all about cold winters and sleek and sophisticated style. A black limousine quietly skirting Central Park at dusk, its inhabitants dressed in formal wear on their way to a cocktail party on the East Side, is quintessentially "New York." It's a city that's a bit showy too: fur coats, diamonds, leather gloves and Jimmy Choos. We heart NY.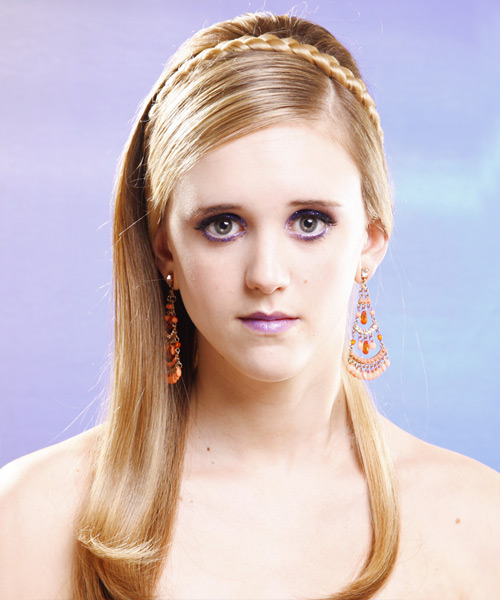 Hairstyle
Go for something a little sleeker if New York's your destination- something like this one length hairstyle. The side part gets the hair off the face and makes the earrings visible. The halo braid hides some teasing on top, secures the front, and most importantly, adds an element of class and sophistication to the entire look.
Los Angeles
Hollywood: the word says it all, doesn't it? Find one of the many restaurants the stars are sipping lattes at and you'll more than likely see the locals wearing expensive brand names on monogrammed handbags, over-sized sunglasses, short skirts, low tops, and fake tans in convertible cars. It's pretty laid back really, but in an expensive way- like a millionaire's beach club.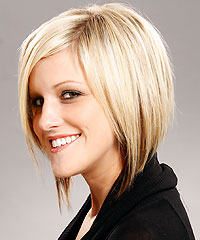 Hairstyle
If you want to fit the bill in LA (and if you don't then you'll know the style to avoid), choose a hairstyle like this that's textured and wispy. It's a graduated bob with razor-cut ends for fly-away texture. This look is casual and just falls into place no matter what weather conditions or formalities may be thrown at you in any one day. The darker color in the bottom and underneath sections through the sides effectively outlines and draws more attention to the hairstyle's actual shape.
Sydney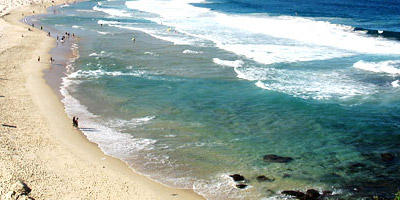 This is a city best known for its sunny skies, golden beaches and blue harbor. It's cosmopolitan, laid-back, beachey and fun. From the urban center to the promenade at Bondi you'll see people wearing light summer dresses over bikinis, summer hats and sandals. Think sporty, casual and cool. Oh and watch out for the kangaroos hopping down the city streets.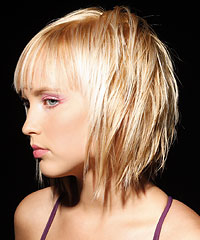 Hairstyle
This is a perfect Sydney hairstyle. It's heavily layered and chopped to the shoulders and just oozes "classy" and "casual." The short bangs draw attention to the eyes while still keeping the hair out of the way. The messy and wispy sides and back make this a great look for everyday wear- and even for more formal occasions.
Rome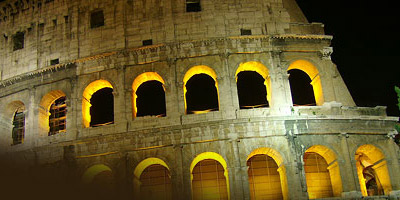 Step out at night in Rome and you'll be surprised how almost every single person is meticulously dressed in the latest fashion. It's definitely a city of expensive tastes and dedication to the latest looks. The style in Rome is sexy and glamorous- like New York but sexier and more up to date. Wanna look like a local? Get yourself a suit cut in the latest fabric and style, some sharp high heels, and if you're a guy, some leather ankle boots. Done.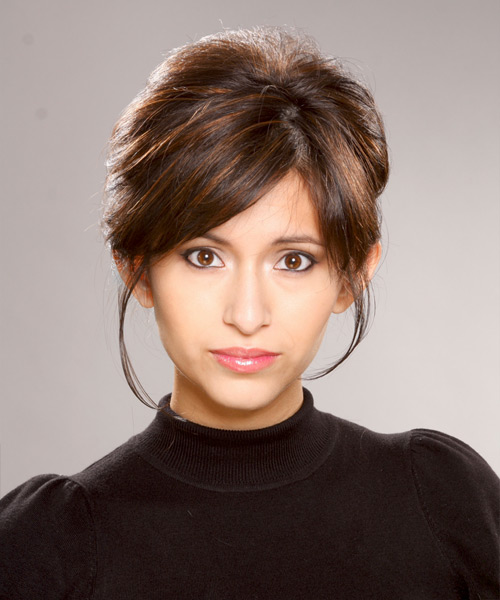 Hairstyle
When in Rome do as the Romans; in this case, try a style like this. It's a soft and sexy updo with wispy side pieces that have been left to hang down to balance the shape. It's easy to achieve and the back can be done tight (as a French roll), or loose, using side combs and pins. This hairstyle is very versatile and is great for shopping, having coffee, or attending the latest Armani fashion launch.
Bangkok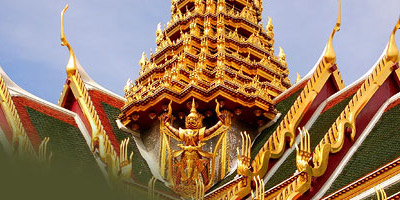 Thailand's not just a destination for backpackers and Australians looking for the infamous beach in Alex Garland's novel of the same name. Bangkok's a trendy city in its own right, and it exudes a style of bright colors and multiple textures- reflective of the hustle and bustle of Khaosan Road. Imagine flowing dresses and shirts suitable for the heat and humidity; loose, light and comfortable clothing.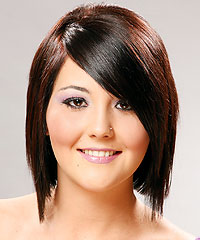 Hairstyle
You'll be spot-on in Bangkok with this soft edgy bob that simply falls and stays in place in any conditions, humid or otherwise. The side bangs help lengthen the shape, making this look perfect for people with longer faces.
Beijing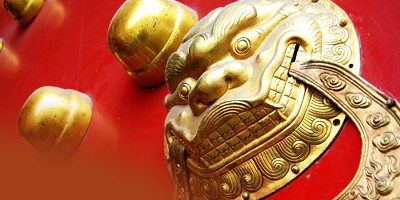 Beijing's a relative newcomer on most people's holiday destination wish lists, but some say it's already the new New York. Go there and you won't just be strolling through Tiananmen Square or along the Great Wall, but also shopping and wining and dining in many of this huge city's hidden gem restaurants. The style there is quite quirky, with lots of layers, knee-high boots, brightly colored hats, fun jewellery, sneakers and messenger bags. It's kind of like Tokyo without so many brand names.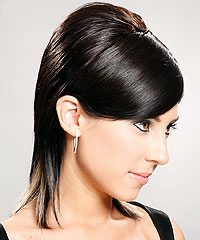 Hairstyle
Here's a great example of a Beijing-ready hairstyle: it's a slightly conservative shoulder length hairstyle with some fresh fun elements thrown in for good measure. The crown has been teased to achieve extra height, and the side part allows the front to wrap around behind the ears. This is great for keeping hair off the face and exposing petite necks and jaw lines. A little splash of blonde at the bottom is quite daring for what would have been somewhat risqué not too long ago.
Paris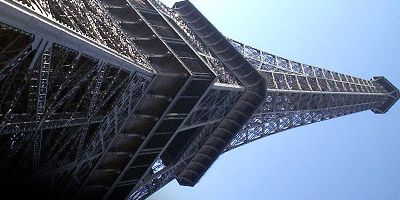 Paris is probably one of the only cities left in the world where it's cool to smoke, providing you're sitting in one of its little cafes, maybe reading, or even just brooding. It's a sexy city too- very sexy- because it is a city for lovers after all. Throw into the mix "cultured" and "bohemian," and images of cute hats, trendy glasses, leather satchels, cheese and red wine will immediately be conjured.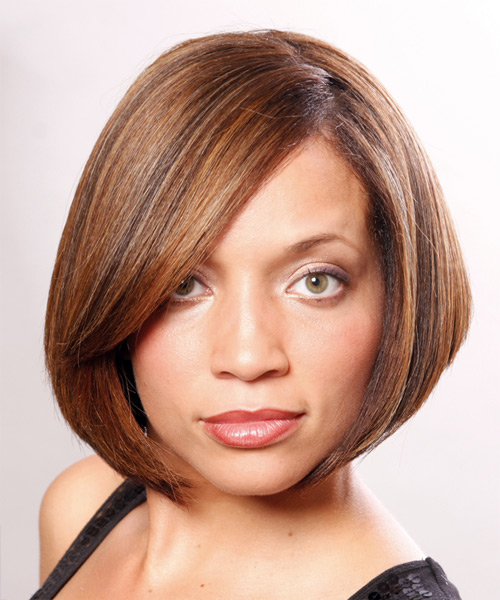 Hairstyle
Step out in style with a precision cut concave cob that accentuates heavy lines and solid shapes. This classy little number is just perfect for people with straight hair that aren't scared to let some fall on their face. This style will need regular trims, but most people in Paris spend most of their time at the salon anyway.
Part of the fun of travelling is trying new things, so why not try one of these great new styles. Or if you're not going anywhere, why not try one anyway because as the cliché goes, a change is as good as a holiday.