Having a fringe can really make or break your look, depending on your hairstyle and face shape. The wrong bangs can be unflattering and add unwanted pounds or years on, while the right bangs can do just the opposite and give you a youthful flair. Every face shape has its own 'perfect' fringe style(s), so if you don't know yours then check out this handy list below:
- Oval- can pull off any fringe style, but a straight across blunt fringe looks especially nice.

- Round- a side swept longer fringe works best, but some straight across fringes can work well also.

- Square- long, side swept bangs or arched bangs suit this face shape.

- Oblong- looks best in a longer eye skimming fringe—either an arched fringe or straight across with lots of layering.

- Heart- can pull off straight across or long side-swept bangs the best.

- Triangular- long, side swept bangs are suitable for this face shape.
Now that you know what to look for, check out the latest hairstyles with bangs below:
The Long Arched Fringe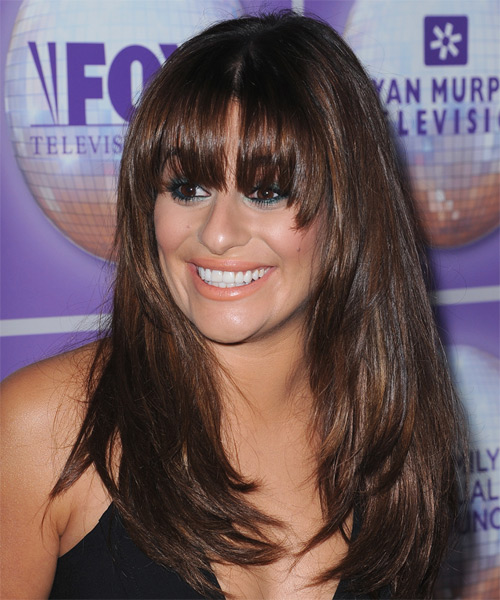 Lea Michele has recently transformed her hairstyle with a fabulous long arched fringe that is perfect for her square face shape. This style of fringe looks great with medium to long hair that has been layered just like Lea's. Ladies with a straight hair texture will find this style of bangs easy to deal with, while those with curly or wavy hair will have to add more styling time into their routine. If you want a sexy, fashion forward look that brings out your eyes and hides a high forehead, this arched eye-skimming fringe is for you.
The Short Jagged Fringe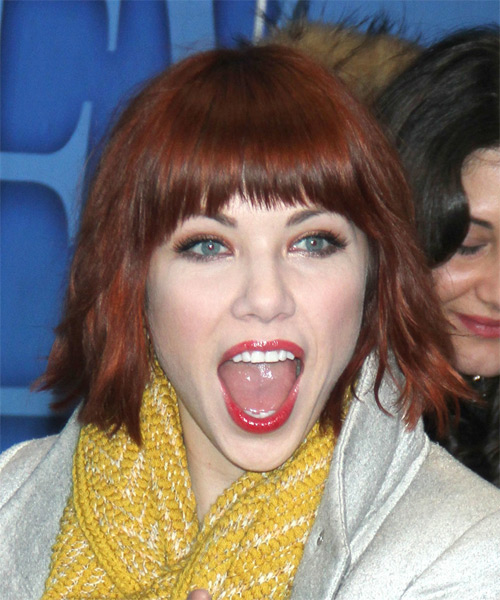 Carly Rae Jepsen has really transformed her look here with a vibrant red hair colour and of course her short jagged bangs. Carly has a heart shaped face which goes with a short fringe nicely. Carly's bangs are slightly arched with jagged edges to match her layered wavy 'do and provide and edgy finish. This fringe style will go well with any hair length from long to short, and will work with a straight or wavy hair texture the best. This fringe may need a bit of styling time to get them to sit nicely, as short bangs can be a bit difficult on some hair types!
The Straight Across Fringe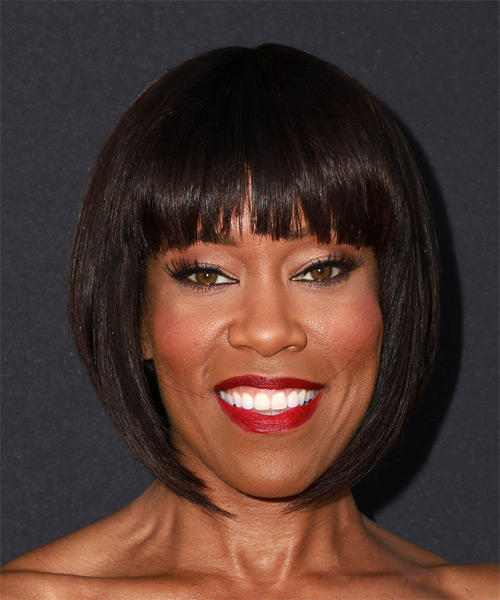 Regina King is working a chic pageboy bob here with a sharp straight across fringe. This flatters her oval face shape and strong cheekbones nicely, not to mention it creates a gorgeous frame for her eyes. These bangs will look fabulous with any hair type from a short bob to long hair, and is suitable for straight hair textures. To make the most of this fringe, choose a glossy monochromatic colour like Regina's espresso brown locks for best results.
The Soft Side-Swept Fringe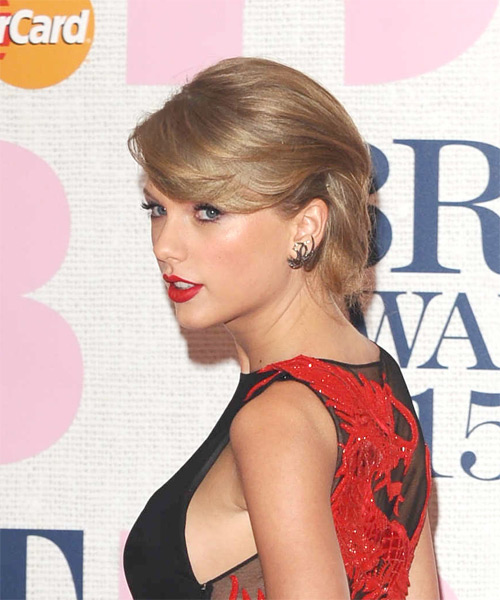 And finally, we have Taylor Swift modelling a gorgeous soft side-swept fringe that blends in with her medium length hairdo seamlessly. This is the ideal fringe for ladies with a bit of curl or wave in their hair as it will work with your natural texture and flatter your face. This is another style of fringe that will suit any hair length from long to short, and is especially good for ladies who want a bit of forehead coverage without full-on bangs.
These are just a few of the latest hairstyle ideas for bangs—check out TheHairStyler.com for more style ideas.