If your face shape is triangular then it means that your face is narrow at the cheekbones and up through the temples, but very wide and bottom heavy through the dominant jaw line.
Hairstyles that will balance out the two halves of your face shape will suit you best and help you to highlight your facial features.
For an idea about the types of hairstyles you should be wearing, take a look at these short, medium and long hairstyles and use the options as a guide to finding the right hairstyle for you!
Short Hairstyles for Your Triangular Face Shape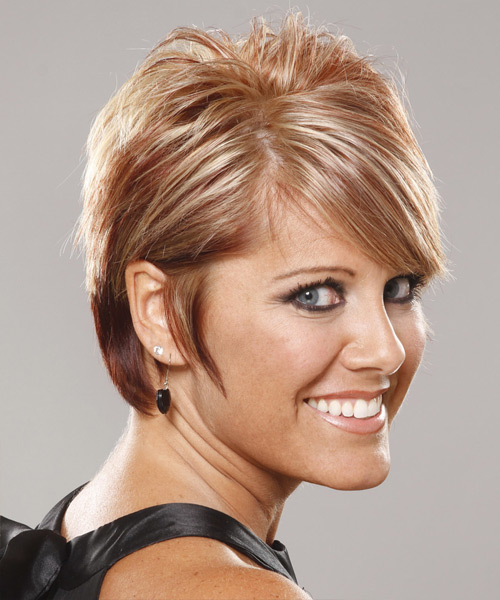 The best way to balance out a triangular face shape is to ensure that there is lots of volume through the upper area of your face. The sassy short hairstyle on the left is ideal for achieving this job because it has plenty of volume through the roots, but is also kept nice and tapered around the jaw line. A good hold hair gel will help you to re-create this look with very little fuss.
For those after a short style that makes more of a statement, add some hot hair rollers through your locks and then let your curls run free around the perimeter of your face (pictured right). Balance this with some sleek side-swept bangs and you've got a hairstyle that's just perfect for a party!
Mid-length Hairstyles for Your Triangular Face Shape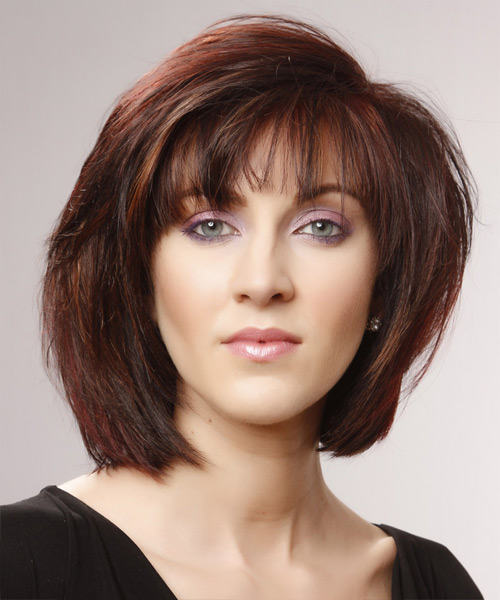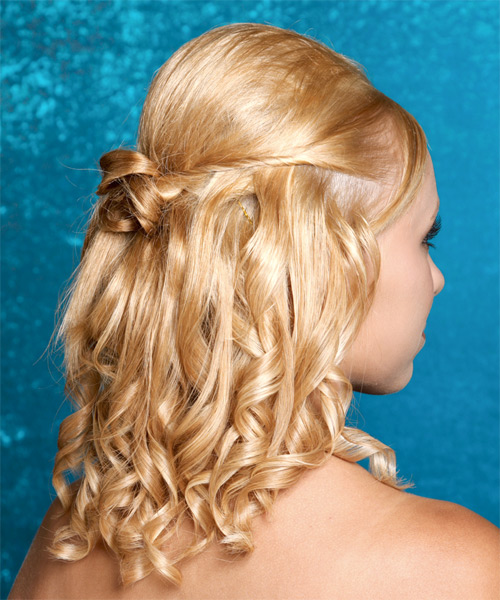 If your hair is medium length then make use of your versatile length by teasing your hair so it has plenty of hair volume around your narrow temples and cheekbones (pictured left). You can also add the extra illusion of width with some full bangs that cover up your small forehead and make it appear much wider.
Another great option for mid-length locks is to style a backcombed half up half down hairstyle (pictured right). The backcombing through the top of this great look adds height, while the curls through the lower half of the hairstyle add plenty of interest, but are placed far enough away from the jaw area that they don't add any extra width - just a great finish for a fabulous look!
Long Hairstyles for Your Triangular Face Shape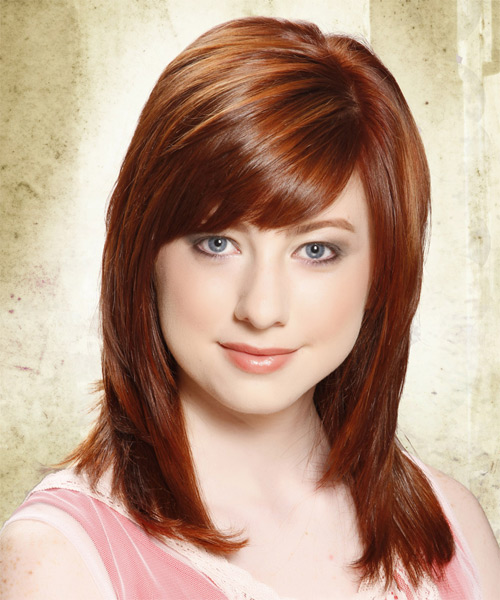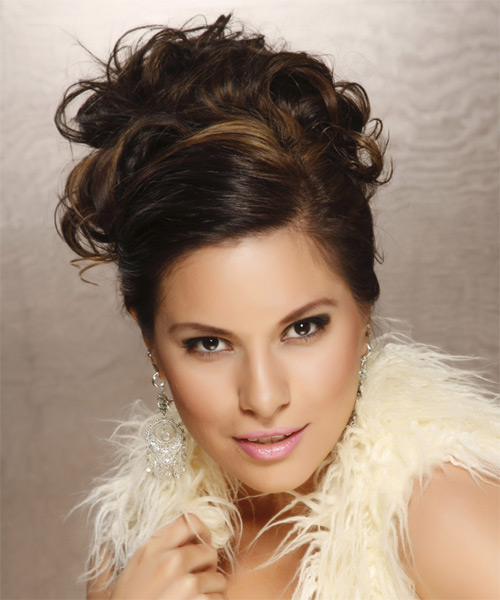 When it comes to ensuring that your long length doesn't get overshadowed by your triangular shape, you just can't go past a layered hairstyle that adds fullness through your top section, but sleekness through your ends (pictured left). This long hairstyle adds volume via the layers in the top of the style and with the help of the thick side-swept bangs, which create and promote width through the narrow temples. The tapered in ends then add some sleekness to the jaw line area to balance out the face shape.
Our final hairstyle suggestion for a triangular face shape involves takes some fantastically curled locks and pulling them into a great looking updo (pictured right). The side hair part and volume filled updo create plenty of height around the top of the face, and do a great job of drawing attention away from the jaw line even though it is exposed.
For more great short, medium and long looks that will work with a triangular face shape, check out our range of hairstyles today.