Perfect for a party or dinner date, these curly and wavy hairstyle ideas will have you looking your best on a night out!
Side Styled Waves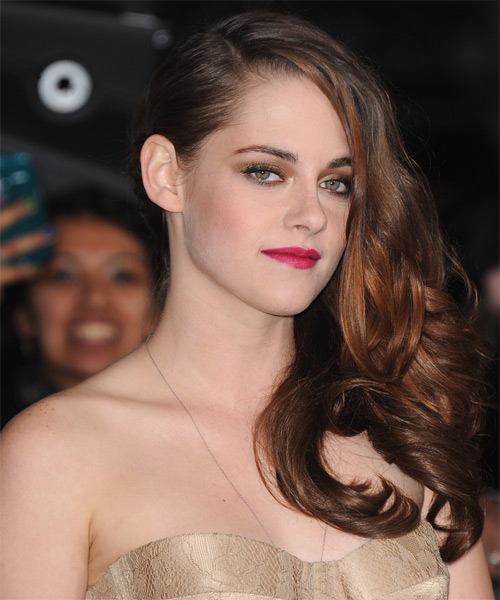 This is a great day to night hair styling option. During the day you can wear your waves loose, and for night-time, side style and pin them into place with hair pins. Update your makeup with a smokey eye look and a deep lipstick shade and your look will be complete.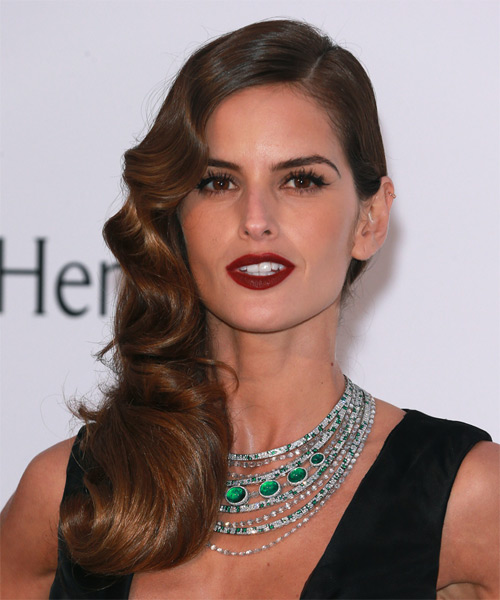 Izabel Goulart looks stunning here in her side-styled wavy 'do. She has opted for a brushed-through finish for a sleek and shiny look, while the type of waves she has used are reminiscent of an glamorous Old Hollywood hairstyle. For ladies who love a truly timeless evening hairstyle, this is one to try.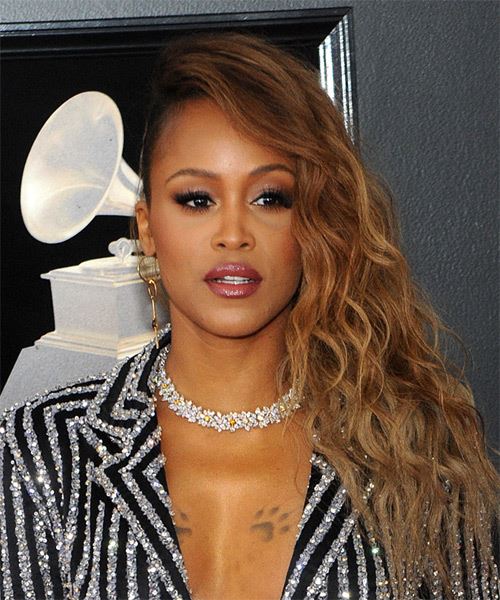 For the more edgy girls out there, try going for Eve's windblown side-styled look. This 'do has a looser, more casual feel but can still work for evening functions as Eve shows us here. Create a cool flip in your hair by pulling one side back very tightly and tossing the other more voluminous side over.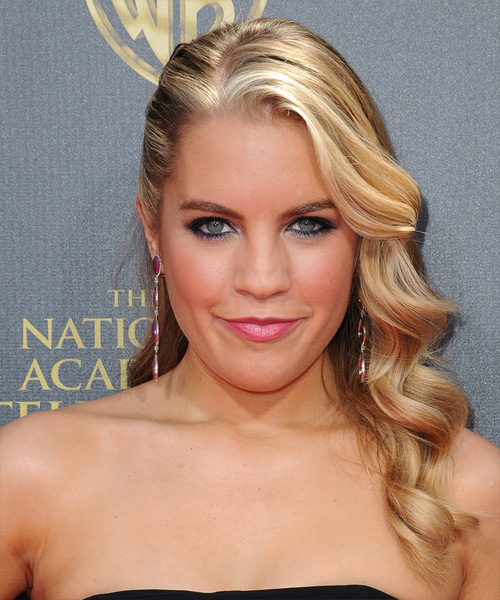 Kristen Anderson goes all out glam here with her corkscrew curls left in place and cascading to the side, while the other side has been pulled back and secured quite high up on the head. This produces a different look than when the hair is swept low around the nape of the neck, so give it a try if you want to try a different look.
Pinned Back Curls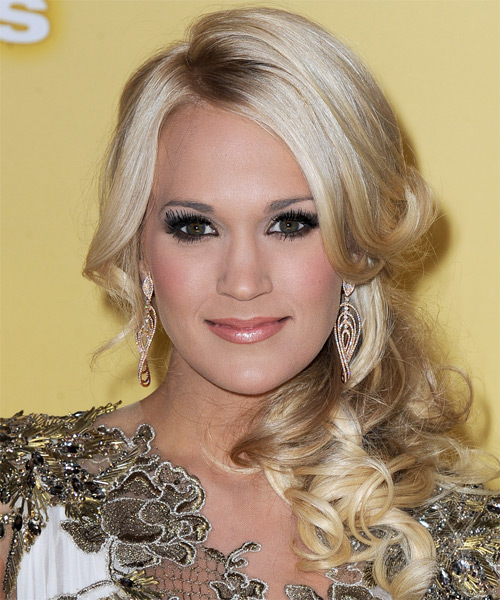 While loose curls can look great draped down your back, often pinning the curls back into a loose ponytail or half-up style just makes the look even more stunning. Finish this look off with face framing curls and ensure that you style your curls back over the front of your shoulder after pinning them back to allow them to garner all the attention.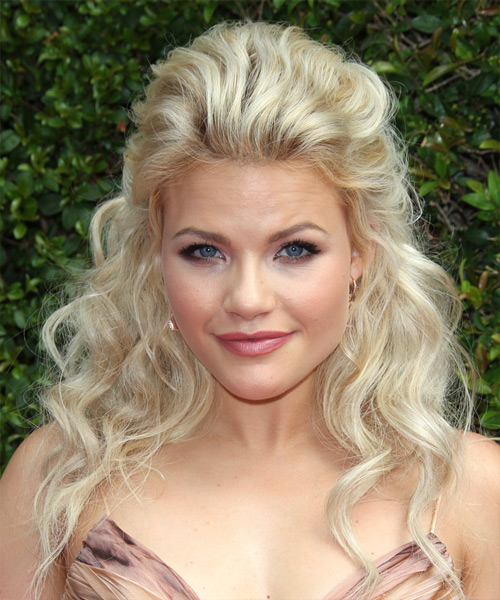 Witney Carson looks gorgeous here in a loose, half up-do that shows off her soft and voluminous waves. By sweeping her locks up loosely, she creates a ton of volume at the crown and around the face. Backcombing the roots at the crown can also add height and volume if needed.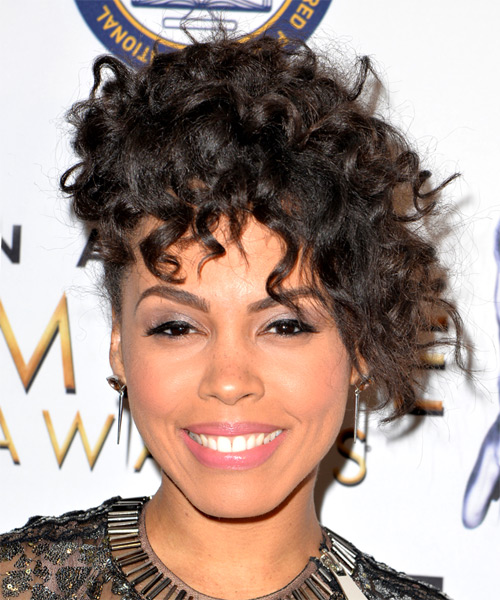 Amirah Vann uses her hair's natural curls to create a different kind of up-do here with fabulous results. She sweeps the hair up to her crown and pins it in place, allowing the ends to cascade down around her face. This is a great evening look for naturally curly or wavy hair that adds some edge to any look.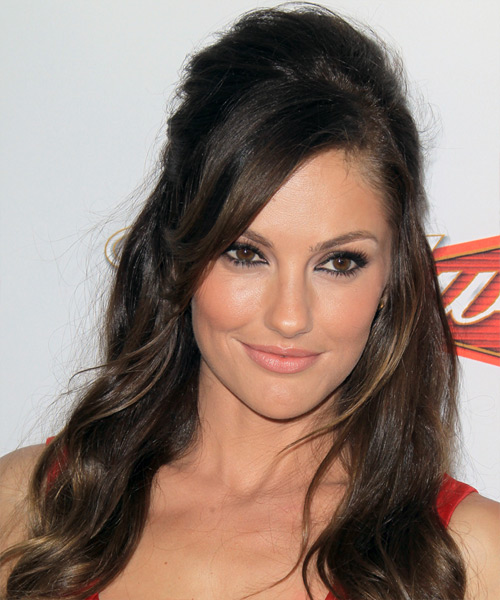 Another option is to brush out your waves and curls for a soft, windblown finish before pinning them up at the back of the head in a small bouffant. This hairstyle works especially well for ladies with a side swept fringe like Minka.
Curls Galore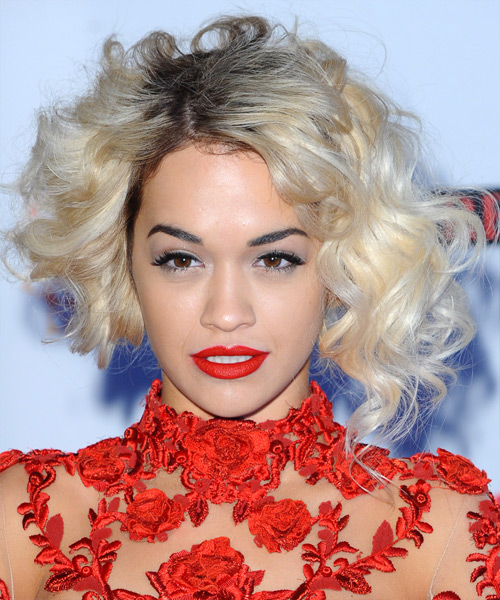 This is for those with short hair. If you thought wearing curls weren't an option for you, then this look should change your mind! Short to mid-length hair can look great when a mass of curls are added. The key to this big look is adding your curls with a curling wand and then brushing them out with a soft bristle hair brush. It creates the great loose curls seen here, and helps you channel your inner retro goddess.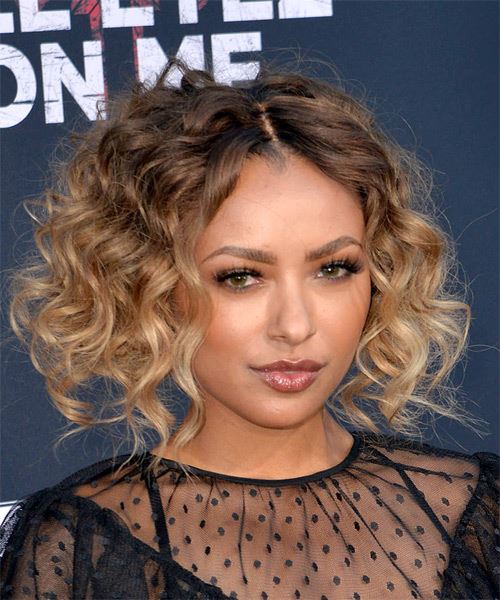 Kat Graham's short bob is transformed into a gorgeous evening 'do here by adding corkscrew curls throughout for a bouncy, beautiful finish. Kat has gone for a simple center part to let her curls frame her face and complete her look brilliantly.


Adding large curls to short, layered hairstyles will create a sexy 'do that is full of texture and volume, like our model here. Opt to style your hair without a part to create a gorgeous silhouette that is super fashionable and chic.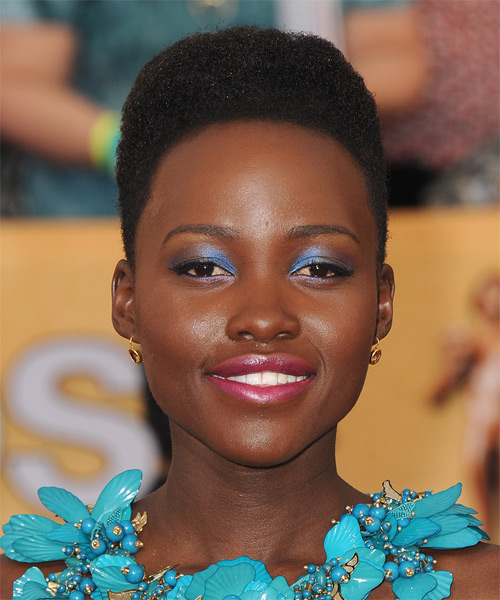 Of course, if you have natural curls like Lupita Nyongo, this hairstyle will be a breeze! Wear your tresses "au naturel" for an easy yet stylish evening look. Take style notes from Lupita and jazz up your look further with eye-catching makeup or statement jewelry pieces.
Old Hollywood Waves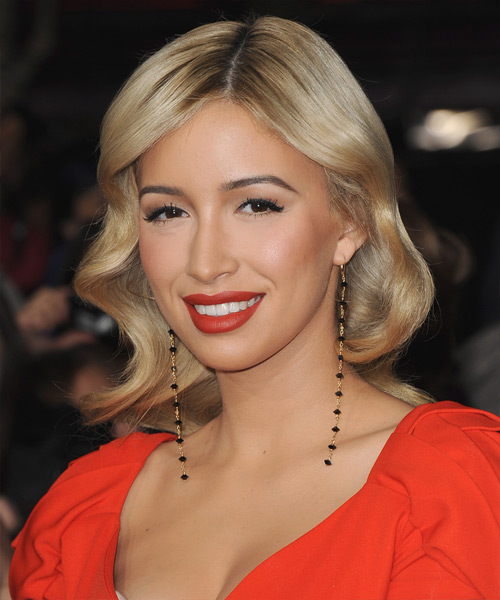 This hairstyle is perfect for any evening event that requires a polished hairdo. The waves are styled to frame the face with a lovely shape that just calls for shiny, healthy looking locks, simple accessories and a touch of red lipstick.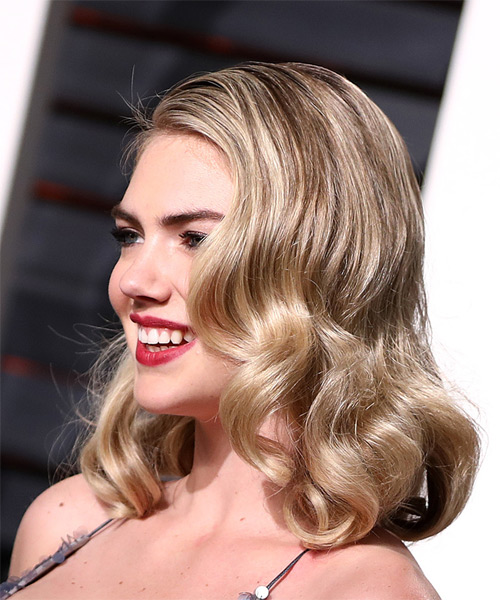 Kate Upton has the right idea here with her gorgeous blonde locks styled into a side part and voluminous vintage-style curls. These curls can be easily created with hot rollers and kept in place with a strong hold hairspray or lacquer. Brush through the curls for an extra soft and silky finish.




Janelle Monae uses finger waves to create a stunning vintage evening look for her short bob. She has combed through and teased out her waves to create this voluminous and soft looking 'do that is 100% Old Hollywood glamour.


For a modern and youthful twist on a classic hairstyle, consider updating your hair color. Here, Amanda Steele combines a futuristic silver tone with her side-parted vintage curled tresses for a stunning look. If you don't want to make a permanent change, consider adding a spray-on color, temporary dye or clip-in colored extensions.


Curls and waves really add that extra special touch to evening hairstyles and can convey a variety of looks, depending on what you want to go for. And, the best part is, these looks are all achievable at home with the right styling tools and a little bit of practice. To help get you started, you may want to check out these tutorials for styling ideas, tips and techniques!