Buns can be worn loose and low, or piled high on the top of the head-also known as a top knot. But don't be fooled-there is more than one way to create a top knot in your hair. Not every hairstyle has to be elaborate or hard to create. After all, some of the most stunning styles are as simple as can be, as these top knot options show.
The Tidy Top Knot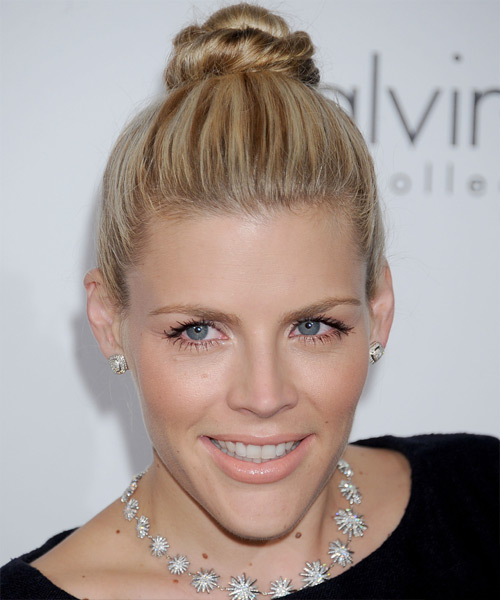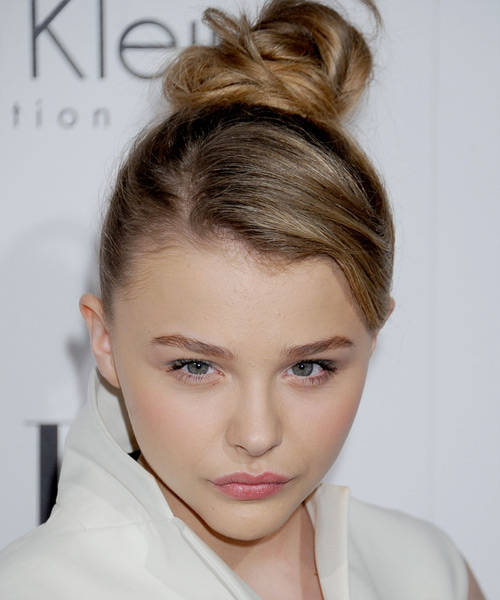 While a messy top knot is one of the most popular ways to wear this type of updo, a more structured and polished top knot is also a great option. This type of top knot is the kind of hairstyle that is perfect for a party or a day in the office. All that's required is that your hair is styled neatly on top of your head, and your top knot is twisted into a tight bun.
The Messy Top Knot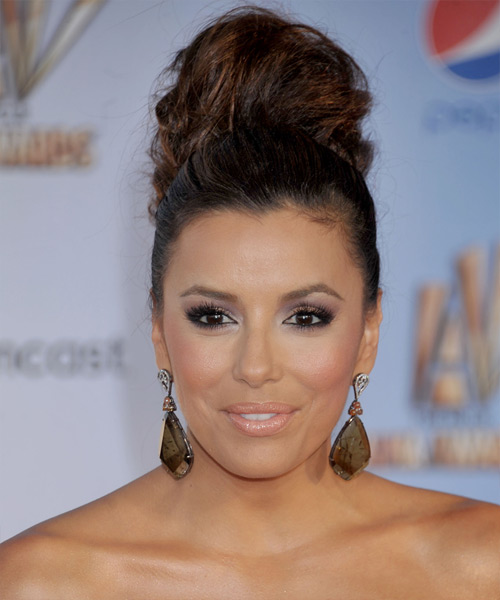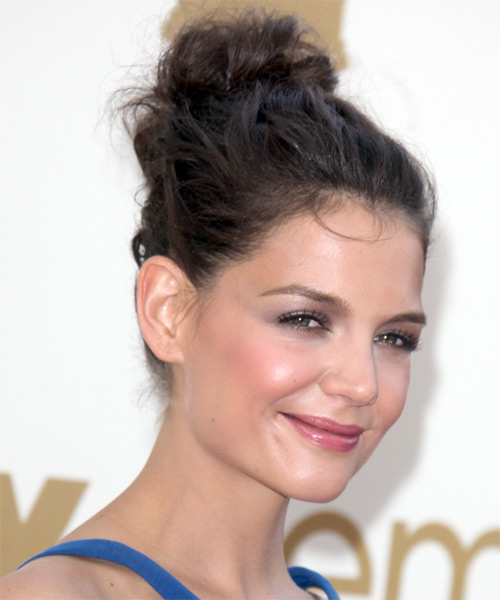 The most common top knot seen is the messy version where you're allowed to have your locks and knot be as messy as you like. This option is all about creating a carefree, casual hairstyle. If it looks like you've just rolled out of bed and tucked your hair into a bun as high as you can on top of your head, then you've nailed it!
The Fancy Top Knot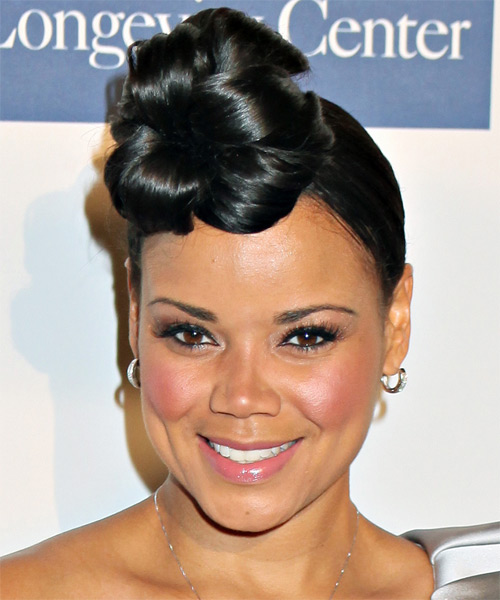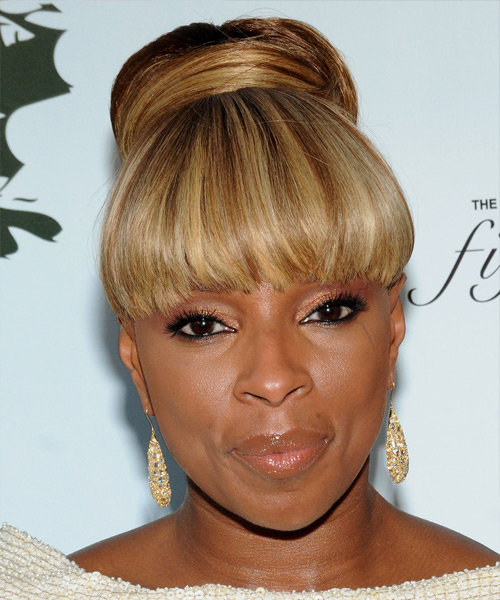 For those who are willing and able to put some more styling time into their hairdo we have the fancy top knot. This option requires, clean, sleek, glossy locks and some fancy styling when it comes to the actual knot. There will be plenty of hair pins and hairspray involved, but the effort is certainly worth it to rock one of these looks at your next formal event.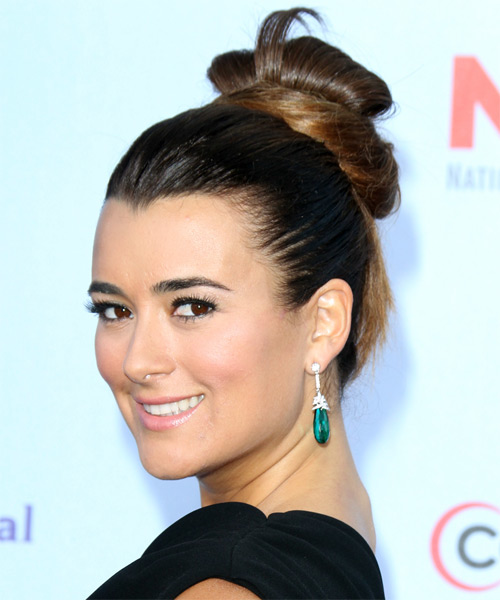 Cote de Pablo wears a high bun that has been "folded" over (rather than twisted) and wrapped in a circular motion like a traditional bun. To get this look, start with a slicked back, high ponytail. Create a fold at the top of the ponytail and secure it with hair pins at the base. Then, take the remaining loose ends and wrap them around the base of the ponytail. You can tuck the ends in for a clean look, or let them hang loose like De Pablo has done here.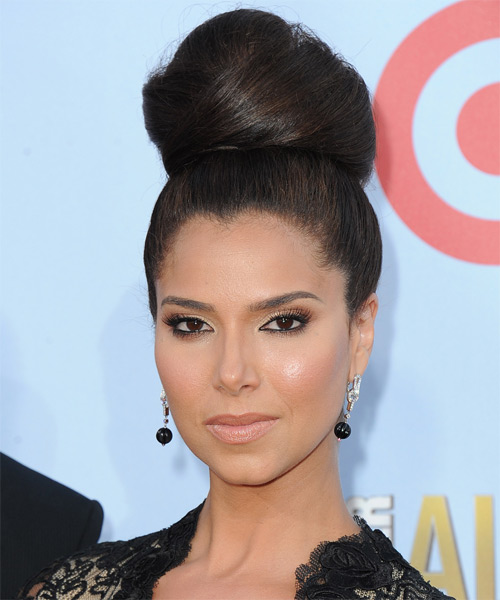 Roselyn Sanchez goes OTT with her oversized top knot and it looks fab. If you don't have natural Rapunzel-like hair, use a hair extension or two and wrap it around your bun for this elegant effect. Keep the hair smooth as you wrap it around, tucking the edges under for a clean finish.


Whatever top knot style you choose to rock- don't forget to wear a fabulous pair of earrings!
To see how you'd look with any of the great hairstyles pictured in this article, click on the above images to try the virtual hairstyles with your own photo!