If you just love a good fringe, there are many ways to incorporate one into your hairstyle this summer. Fringes work best for faces that need some balancing—for example, square or circular faces often benefit nicely from well-cut bangs. Other times, bangs work to bring out the eyes or cheekbones and can really transform a woman's look this way. Finally, if you have an overly large or broad forehead—bangs are your friend! So look for some ways to incorporate them to camouflage your problem areas.
Now that we have established who should be getting bangs, let's check out the latest styles for some inspiration.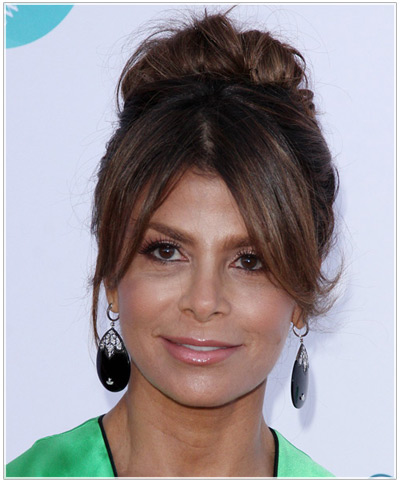 Here, Paula Abdul shows us how to work a long and elegant fringe. This type of bang is perfect for ladies who don't want full forehead coverage and prefer some versatility in their fringe for styling. These cheekbone length bangs can be worn down and parted in the centre or swept to the side. These bangs are perfect for wearing with a sophisticated updo or chic bun—so if you are guilty of always pulling your hair up then these bangs are made for you!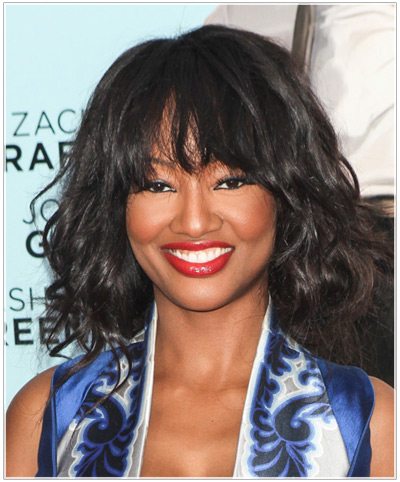 Nichole Galicia is rocking a super cool blunt fringe here that looks great with her wavy bob. This fringe is perfect for women who have high or broad foreheads that need some coverage, but will also suit women who have oval or heart –shaped faces that need some extra definition. As you can see, this eye-skimming fringe works to bring out Nichole's eyes and cheekbones while blending flawlessly with the rest of her cut. Nichole's hair is wavy here, but this hairstyle would also look super chic worn sleek and straight. If you are looking for style and versatility, this fringe is a great option!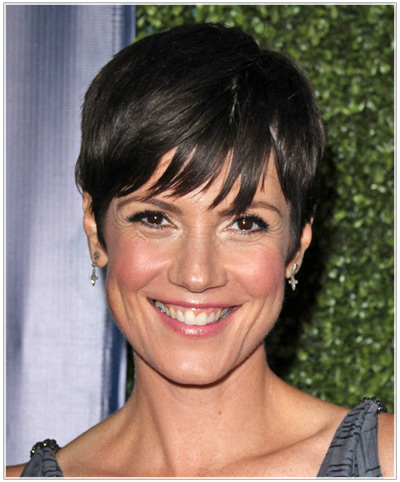 If you crave bang inspiration and you have short hair, check out Zoe McLellan's cute jagged fringe. This fringe works perfectly with her short tapered 'do and brings all of the attention to her eye area. There is no part in this fringe; instead the jagged layers sit forward on the forehead and create a nice frame for the face. This is a great fringe for women who like full forehead coverage but aren't a fan of thick and blunt bangs—instead, the light and airy feel of this fringe gives a more casual and playful effect.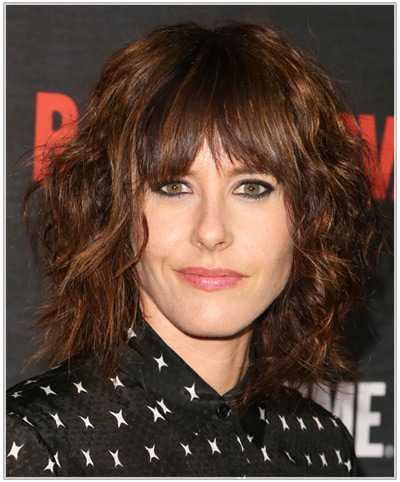 If you prefer a rock chic bang instead, check out Katherine Moennig's shaggy 'do here. This messy bob looks fab with a full-on thick fringe that hovers at eyebrow level. The fringe is cut straight across with minimal layering to create a striking effect and match the edgy look of the hairstyle. The key to this rock chick bang is to keep it narrow—it should end just past the outer corners of the eye before meeting the rest of the hair. This fringe is perfect for women who want their eyes to take centre stage while their hairstyle has a rock chick overall effect.
As you can see, bangs are always in fashion and there are so many ways to wear them. Check back often for more articles on the best hairstyles with bangs!