We all love a good haircut but if our hair color is lacklustre then it can really kill the entire look. Some hairstyles do in fact look better with a rich monochromatic color while others look better with the dimension created from highlights and other coloring techniques. So how do you know which one to use?
It all depends on the final look you want to go for. Bold, monochromatic colors tend to look phenomenal on strong geometric cuts (think blunt bob or a stylish pixie cut), whereas highlights look great on longer, looser styles (think the beach boho look). To help you get some ideas on how color can improve your haircut, check out these color trends that are happening right now with fabulous results!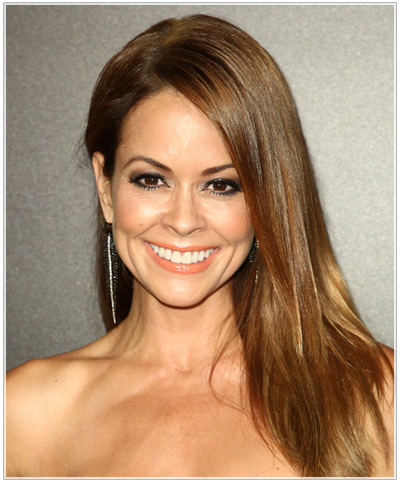 Sun-kissed hair is always a welcomed by-product of summer but you don't need to spend hours at the beach with lemon juice in your hair to get it! In fact, the trend this year is not for chunky surfer strands but instead for a more uniform golden glow near the ends of the hair. Brooke Burke demonstrates the look here perfectly with her caramel brown locks at the top that lighten up to a honey blonde flawlessly at the ends. To get this soft ombre look, ask your colorist to use a mixture of painted on and foil highlights throughout the bottom layers. This will give you a naturally lightened up look.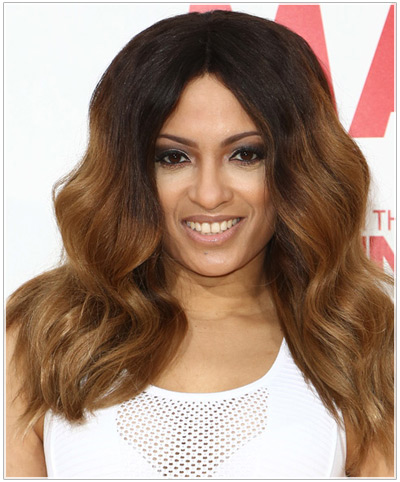 Melissa De Sousa is wearing another trendy color technique here- the obvious ombre. This plays on the dark-to-light ombre looks that we usually see but instead it has an edgier, punkier look to it, thanks to the obvious root area that abruptly changes into a lighter tone. Melissa's thick wavy locks suit this color technique to a T—it wouldn't work so well on shorter or curlier hair but longer hair gets the green light. To get this color, ask your stylist for a two-tone look that eventually gets lighter at the tips. Stick with your natural hair color for the top portion and then go two to three shades lighter as you move down. This color looks best when worn down—ponytails and other up-dos will make the roots even more apparent but hey, if you've got the style to rock roots then go for it!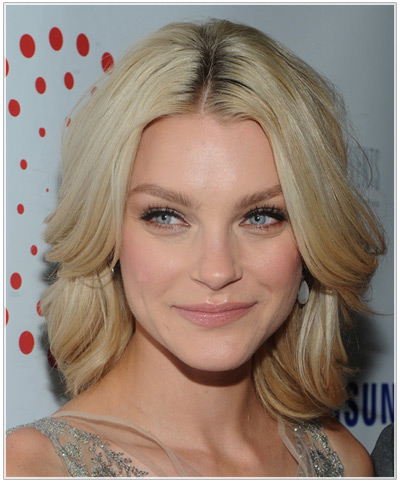 And of course, we can't talk about summer hair color trends without mentioning blonde! This is 'the' color to have in the summer if you can. Here, Jessica Stam looks summery and elegant in a monochromatic light blonde shade. Instead of going for the highlighted look, an all-over blonde shade can give you that Nordic look or just simply a chic new hue to lighten up your hairstyle. Having one shade of blonde all over will mean that dealing with root re-growth will be a major consideration when choosing this color, but the elegant and classy results that come with upkeep are definitely worth it.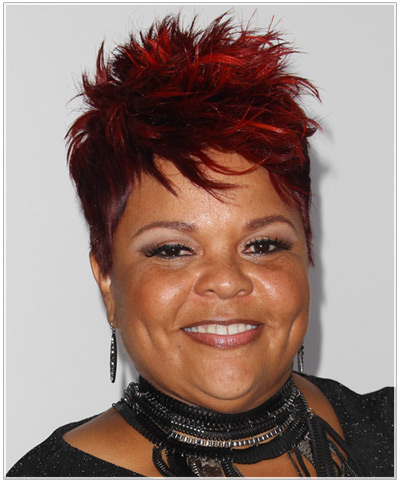 Finally, let's talk about funky colors for summer! Bold and bright colors look amazing in the summer sun, so take a note from Tamela J. Mann's style book and go for a fiery red 'do. This rich red starts off as a burgundy near the roots and then morphs into a bright cherry red at the tips. This color not only brightens up her complexion but also shows off all those great wisps and layers in her haircut. This is a must try if you have a funky short cut like Tamela's.