Every now and then even the most elegant of updos could do with an extra special touch. But if you don't know what to do to make your upstyle even fancier, these ideas might help.

Earrings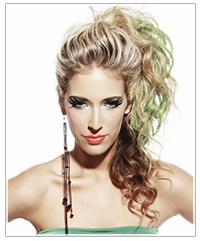 We're not talking stud earrings that sparkle in your ear, we're talking huge, eye-catching, attention grabbing earrings. Long earrings are perfect for this and will especially suit updos that are side styled or ones that sit directly on top or at the back on your head.

Sparkly Hair Pins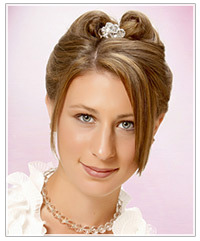 For a fancy updo that you would wear to a wedding, prom or formal occasion, sparkly hair pins are your best bet. The key to adding sparkle to your 'do is to not go overboard with it. Often, just one well placed piece of bling is enough to finish off your look in the most flattering way.

Braids or Headbands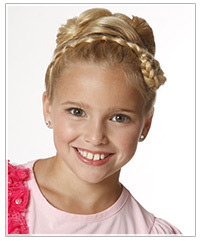 If your hair is long enough, braiding a section of it that you can then wrap across your head as a makeshift headband can create a very soft, pretty look. If that isn't an option for you, incorporate a headband into your updo using store bought pieces. Just ensure they go well with the tone and theme of your updo/event.

Clip in Hair Color Extensions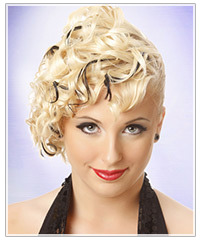 For those who want an updo with some funk factor, clip in hair color extensions can add just what you're looking for. They'll place a splash of color amongst your locks and look really great weaved through textured hair, as shown here.