When the red carpet rolls out, the celebrities get their best looks on. Check out some of the fabulous hairstyles seen at this year's MTV Movie Awards!
Straight Bob: Brittany Snow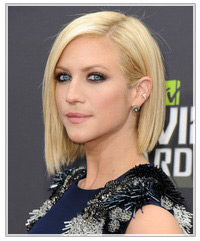 Bob's are always a popular look and Brittany Snow makes it easy to see why. Her straight, concave bob suits her to a tee and doesn't get more low-fuss styling with a high impression finish. A simple deep side part, a date with a flat iron and a dab of smoothing product is all that is needed to bring this look to life and to re-create it at home.

 
Beehive Updo: Crystal Reed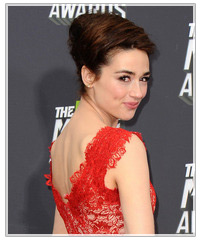 For her look at the awards, Crystal Reed complemented her red lace dress with a beehive inspired updo. She has thick locks which naturally lends lots of volume to her look. The side-swept look with no obvious hair part also helps to give her style a seamless finish. If you want to copy this 'do, ensure you have plenty of hair pins and hairspray on hand.

 
Glossy Locks: Kim Kardashian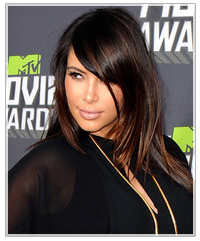 When you have locks that shine this gorgeously then a fussy hairstyle isn't necessary. Kim Kardashian made the most of her long straight hair by having a hair color that draws all the attention. Her black glossy locks were complemented with warm brown highlights through her front and mid-sections.

 
Rock Star Braids: Selena Gomez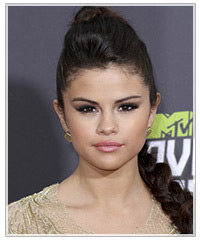 Never one to grace the red carpet without a hairstyle that turns heads is Selena Gomez, and her MTV 'do was no different. She took the braid trend to the next level by infusing some high-volume, rock star fun into her finish. The volume through the front, the sleek sides, the high set ponytail and the thick braided ends all come together to create a chic look worth copying if you want an updo with plenty of star power.