Red carpet hairstyles are great to get inspiration from, but sometimes we need a bit more than prim and polished 'dos. Sometimes we just want to get a little bit crazy, whether that's with the color, cut or style! If you are craving some hairstyle ideas that are slightly different from the norm, look no further than these head-turning hairstyles, direct from the red carpet.
Peek-a-Boo Pink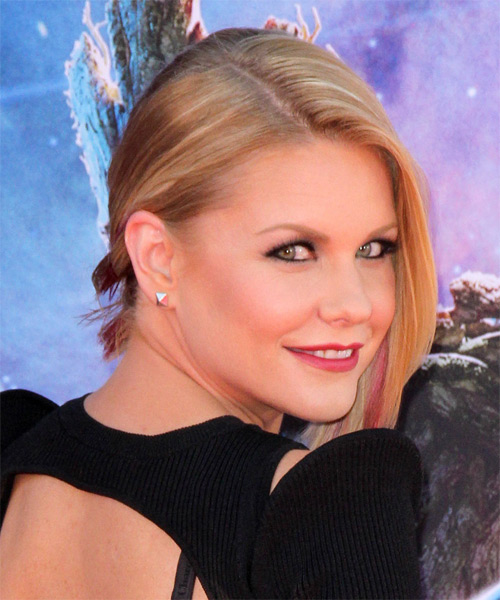 Carrie Keagan starts us off with this simple yet quirky hairstyle that is guaranteed to impress, day or night. To get this look, create a deep side part and pull the hair back, leaving some long layers free around the face. Twist sections of the rest of the hair back, creating a knot-like effect with each section before pinning it into place, leaving the ends out for a funky finish. In the section of hair that is loose and free by the face, add in some bright berry pink highlights. This can be achieved with clip-in extensions or by using a paint-on highlight kit that can be found at any drugstore.
Lilac Locks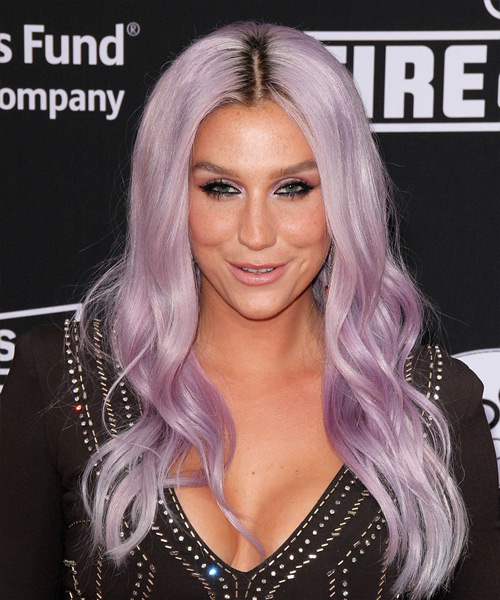 Higher on the head turning list is Kesha's cool violet 'do, as seen here. Although you could get this look with a wig, Kesha has gone for the real deal and lightened her naturally dark hair to a white blonde before applying a violet hair dye all over. This soft shade looks amazing with her blue eyes and gives her an overall sci-fi look. To style her lilac locks, she has used large rollers to create soft waves throughout. A simple centre part is all that is needed to finish this hairstyle. This is a punky look that anyone with a funky style can pull off.
Whimsical Waves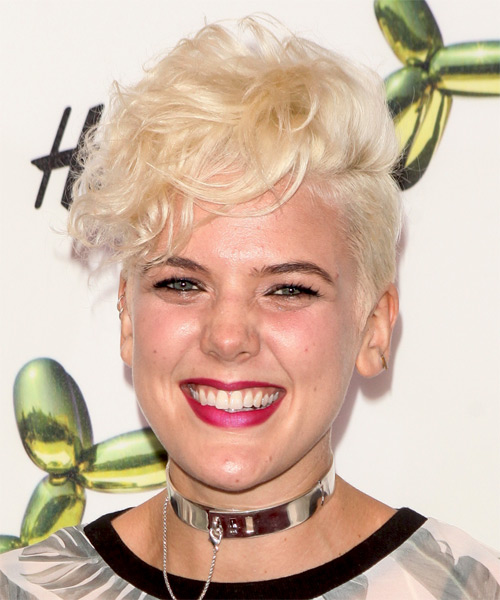 For something a little more fun and flirty, check out Betty Who's curly pompadour-inspired hairstyle. To get this look, simply shave the sides, leaving a section of long layers on top. If you have curly hair then the styling is complete at this step; if you have straight hair, get out the curling iron or wand and create big bouncy waves just like Betty's. When it comes to color, only the brightest bleach blonde will do for this look. Betty has an all-over platinum blonde shade that really adds some pizzazz to this look, but other bold shades like jet black, radiant red or even punky colors like pink would look fabulous!
Two-Tone Tresses
Kelly Price has gone for a head-turning look here by rocking a Seventies-inspired hairstyle and using two contrasting colors for a shock of style! Kelly's short, layered hairstyle has been curled and flipped out around the face for a disco-era look. The root area showcases Kelly's natural jet-black hair color while the ends are a sandy blonde, providing a sharp contrast in color. To get this effect, forego the ombre look and ask your stylist to paint on chunky blonde tips, keeping a definite line between the two shades without a gradual fade.
As you can see, there are many ways to create a head-turning hairstyle this summer. Which one would you choose: peek-a-boo pink streaks, all-over lilac locks, whimsical waves with shaved sides, or shocking two-tone tresses?