Being a teenager can be tough. Balancing school, sports, friends, and maybe even a job is exhausting, but you still want to look your best. Teenagers often grab their style inspiration from popular celebs who wear cutting-edge fashion, makeup and hairstyles. The only problem is, sometimes as a teenager you just want to look "normal" rather than copy a high fashion model or crazy celebrity look.

But before you decide on your perfect hairstyle, you'll want to consider the following:
What kind of lifestyle do you have? Sporty teens for example will want to go for versatile 'dos that can work both pulled up and left down.
What is your hair type? Time-starved teens should find hairstyles that work with their natural hair textures rather than go for high-maintenance 'dos. For example, if your hair is very curly, going for a super straight hairstyle will require a lot of styling time, not to mention so much styling will add damage to your hair over time. It's best to let your natural hair texture do its thing.
What is your personal style? Teens that go for an edgy look can go for more daring styles, while those who prefer a natural look should stick with plain, classic styles. A pixie cut will give off a more artsy/edgy vibe, while long curls gives a more classic, feminine look. What look best shows the real you?
Long and Layered
For most teens, having long hair is ideal because it doesn't require that much styling time, and it can be worn in a variety of hairstyles- buns, ponytails, braids- long hair can do it all!

Straight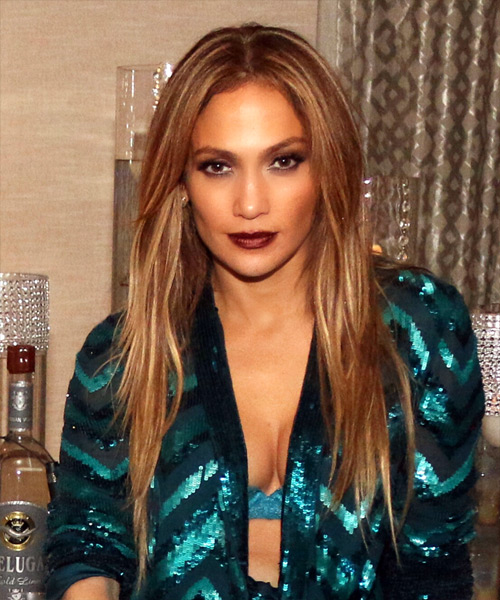 J-Lo's long layered hairstyle is ideal for teens with straight hair. The razored layers at the front create a gorgeous frame for the face whether the hair is worn up or down. This style can be dried naturally or flat ironed to finish for an extra sleek look.

Wavy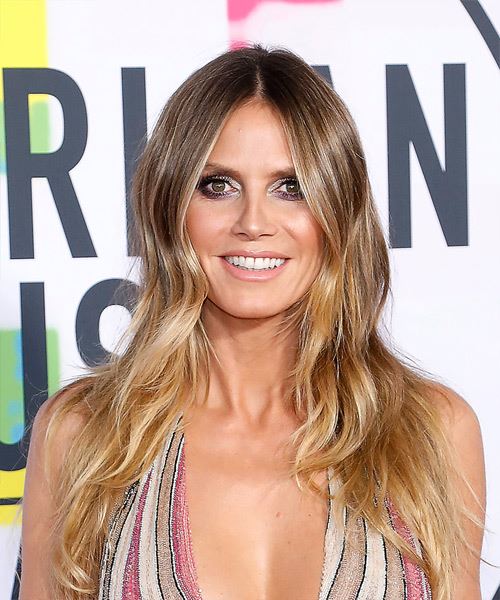 Teens look great with long, layered hair if their locks are naturally wavy. This hairstyle creates a gorgeous beachy look that can be worn in a variety of ways. Letting it air dry gives a cool bohemian look, like Heidi Klum's 'do here.

Curly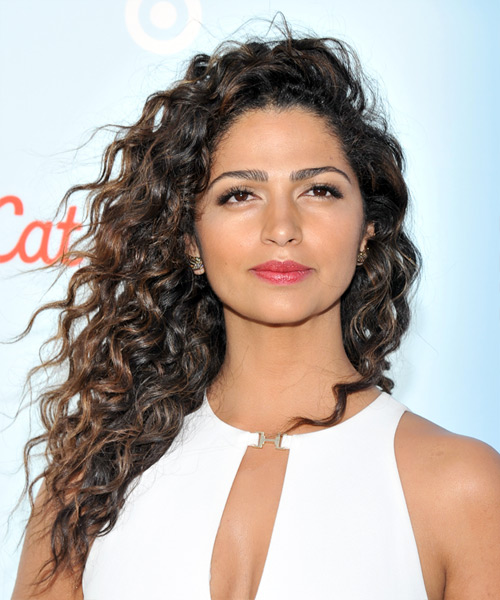 Curly locks look gorgeous when worn long and layered, and may be the easiest way to maintain thick and curly hair for many teens! Whether your curls are tied back or worn long and loose, this layered cut is the ideal way to show them off.
Medium Bob
A medium length hairstyle is another good choice for teens because the length is easy to manage but the versatility to wear it up or down is still an option. Day-to-day, this hairstyle take less time to style than long hair and you are not locked into one look as you are with a super short hairdo.

Straight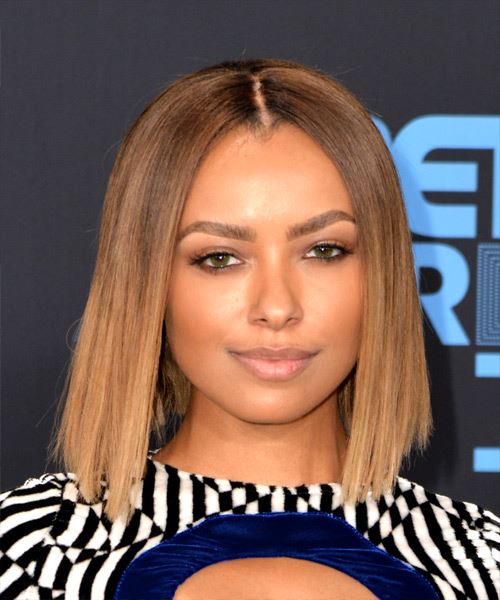 Kat Graham's bob is worn sleek and straight with a center part to frame the face nicely. This hairstyle looks great worn down but can also be pinned back in a half up-do or slicked back fully into a low bun, chignon or ponytail for some other options.

Wavy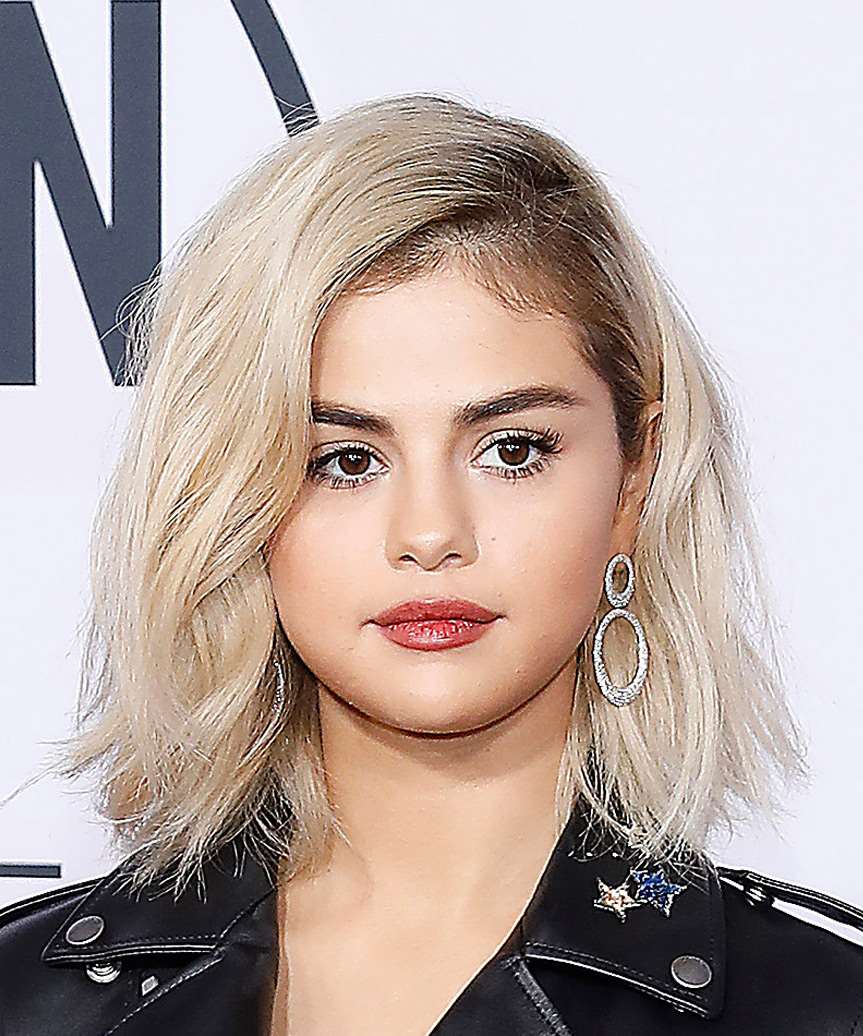 A wavy bob looks chic and fashionable for ladies with wavy hair. This cut is perfect for teens with thick hair that has some texture to it; pair it with a deep side part like Selena Gomez for best results! Ladies with straight hair can also get this look with more styling time, just add loose waves with a curling iron or hot rollers.

Curly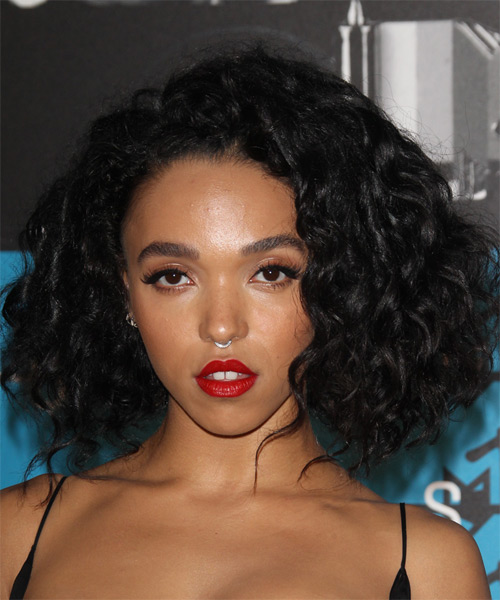 FKA Twigs looks gorgeous here in her curly bob. This hairstyle will look fabulous on teens with curly hair that love to embrace their natural texture. The blunt cut of this bob adds extra volume and body, but you can add layers throughout for a sleeker, more rounded shape to your bob.
Short and Layered
If you're a teen who likes to give off a fashion-forward, edgy or artsy vibe, then a short layered hairstyle may be best for you. These 'dos require minimal styling time and bring all of the attention to your face. While you do have less versatility than your peers with longer locks, shorter hair has more of a definite style, and exudes confidence.

Straight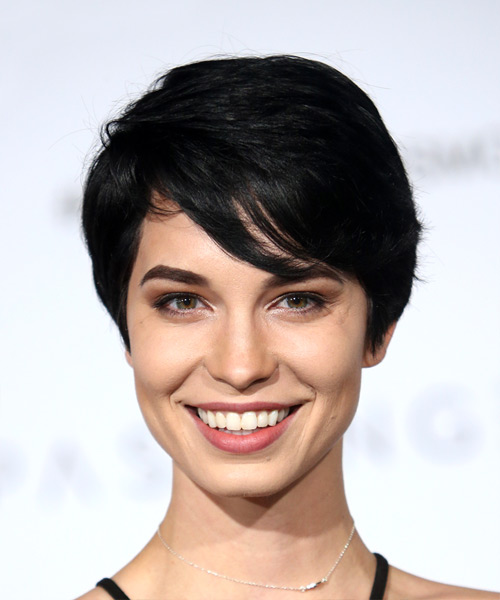 Pamela Horton shows off a super cool pixie cut here with a tapered back and sides and a longer side-swept fringe in the front. This hairstyle is perfect for teens who like the look of short hair but prefer some forehead coverage in the front.

Wavy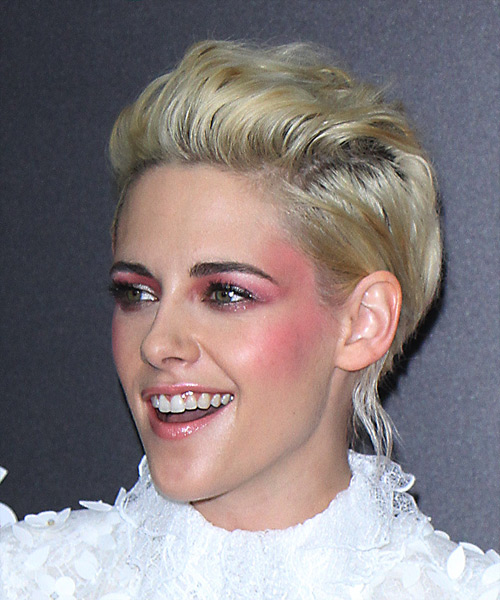 Kristen Stewart nails this short wavy 'do by styling it off the face for a chic and edgy look. This hairstyle will suit teens who like fashion-forward hair cuts that exude confidence and style.

Curly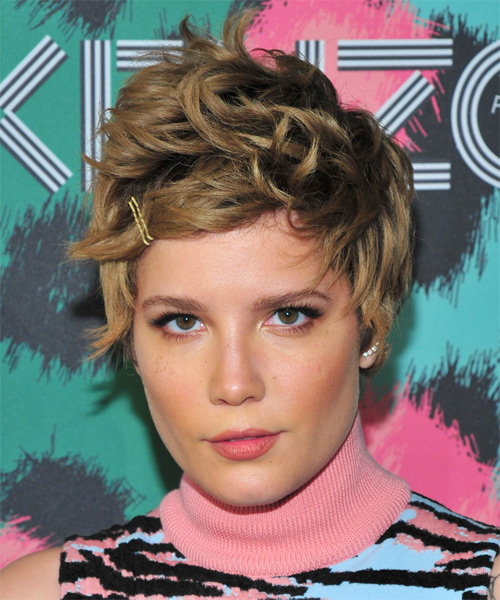 Halsey wears a cropped pixie that suits her curly locks perfectly. This is a good hairstyle option for ladies with thick curly or coarse hair that prefer a no-fuss hairdo that brings all of the attention front and center.
Asymmetrical
Teens who want to stand out in the crowd can add some extra style to their hairdos by going for an asymmetrical cut. These hairstyles can instantly make a babyface look more sophisticated and chic!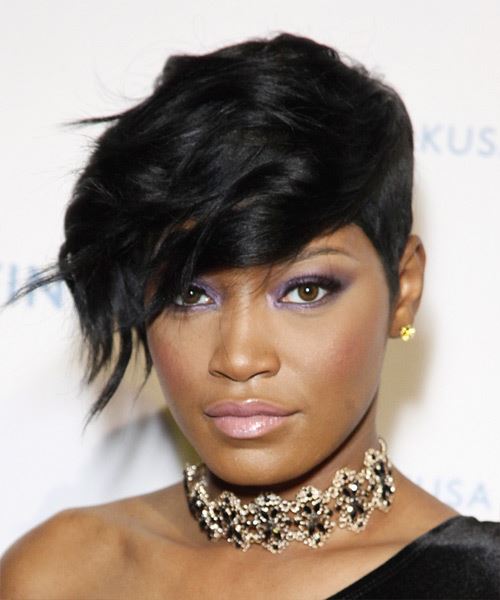 Kiki Palmer looks glam here in an asymmetrical hairdo that is shaved on one side. Her wavy locks sweep across her forehead here for a cool finish.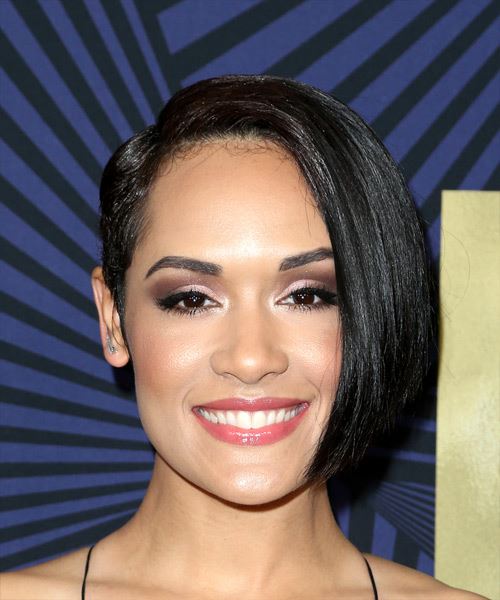 Grace Gealey adds a twist to her bob by going for an asymmetrical cut that hugs her chin on one side, while the other is swept back behind her ear.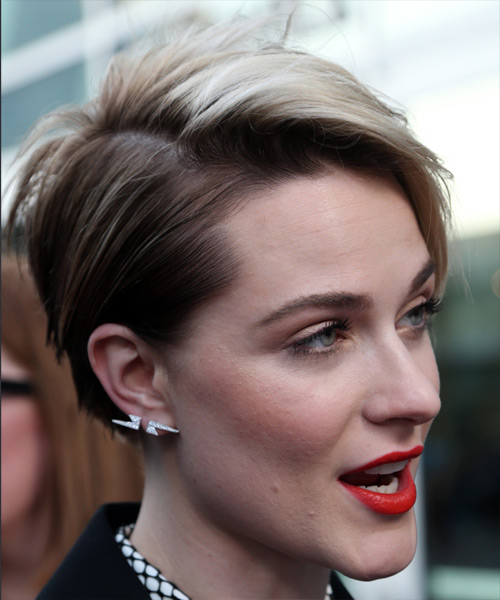 Evan Rachel Wood combines and asymmetrical short haircut with two-tone hair for a cool, artsy look. This haircut is ideal for teens who want a modern, sophisticated look.

As you can see, the hairstyle options are endless for teenagers. The most important thing is to figure out what suits your hair type, lifestyle and your desired look before you can find the perfect cut.

Need more style inspiration? Check out these YouTube videos below:

One Minute Hairstyles for Tweens and Teens:
Haircuts for Teen Girls:
Short Hairstyles for Teenage Girls:
Don't forget, there are hundreds more hairstyles that you can try on at thehairstyler.com.