Although lacking in the talent department, there is no denying that the Kardashian clan flaunt some seriously fab hair. Let's take a look at how this flashy family wear their trademark locks.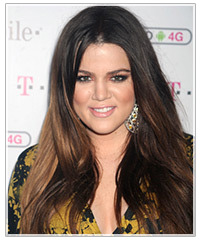 Khloe Kardashian is famous for her long raven locks, but she has also experimented with auburn hair in the past. Currently she is rocking a two-tone hair color with highlighted ends. This is a good look for Khloe because it matches her trendy fashion sense and skin tone perfectly.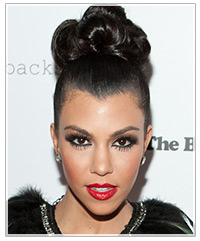 Like her sisters, Kourtney Kardashian is a fan of super slick updos. Here, she has scraped her hair back into a top knot. Unlike the messy top knots that are so popular now, this one looks highly formal and polished.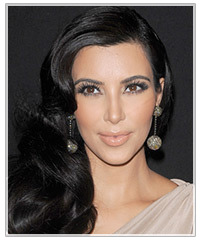 Kim Kardashian loves the limelight and her hair is always red-carpet ready. Here, her shiny black locks are styled into loose vintage-style waves—a popular evening look for Kim.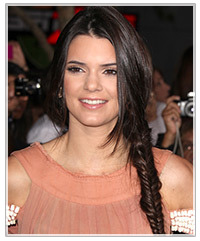 Younger sis Kendall Jenner can pull off edgier looks due to her youth and petite features, however, it looks like she takes style tips from her sisters and sticks with their trademark long locks. Here she is rocking a fishtail braid, a style often seen on Kim.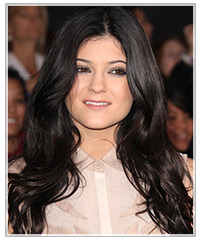 Finally, we have Kylie Jenner. This cutie also follows the clan and wears her long, dark hair in loose tousled waves.
To see how you'd look with any of the great hairstyles pictured in this blog, click on the above images to try the virtual hairstyles with your own photo!