Cynthia Nixon made a recent appearance with a new hairstyle, or should we say lack of. For her latest role, Cynthia has gone completely bald!  Not a Demi-style G.I. Jane look, but completely bald—that takes some guts. We all associate Cynthia as the power suit-clad lawyer with the fiery red hair and attitude to match on Sex and the City, so this upcoming role will definitely create a new persona for the successful actress. For now, let's look back at some of Cynthia's signature hairstyles.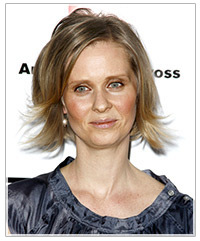 We're not even going to discuss the makeup (bronzer, anyone?!) but bad cosmetics aside, this isn't one of her best looks. The ashy color does nothing for her complexion and the feathered ends make her hair look rather fly-away.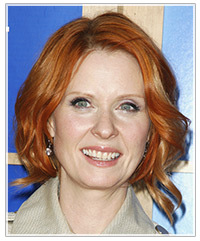 Here, Cynthia has chosen a shade that is much more flattering to her skin tone—a bright copper red. Her style has also improved, with fuller layers and waves added in.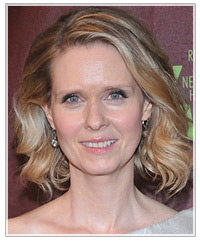 More recently, Cynthia has lightened up with a soft wheat blonde shade and strawberry blonde lowlights. The longer style looks beautiful with her loose waves and side hair part.

 
Which of Cynthia Nixon's looks is your favorite? Should she remain a fiery redhead or a blonde beauty? Leave a comment below.