Carey Mulligan is one of those actresses who you know will never fit the typical Hollywood mould. Her quirky style and tendency to stay away from the cameras when not working makes her an intriguing personality and mysterious style icon. Carey is not afraid to try edgy short hairstyles, and with her delicate features she can pull it off effortlessly. We think after the upcoming release of the classic movie "The Great Gatsby" (she plays lead character Daisy), the fashion world won't be able to get enough of Carey Mulligan and her chameleon-like style. For now, she provides great inspiration for those of us with, or considering, short hair. Check out some of Carey Mulligan's most successful looks so far: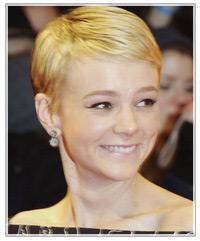 Resembling a young Mia Farrow here, Carey sports a chic blonde pixie haircut that shows off her feminine features and long neck.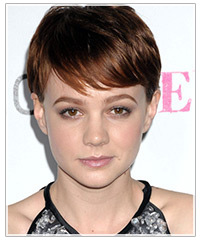 Carey can also pull off a longer pixie style, this time with bangs and an auburn hair color which really brings out her eyes.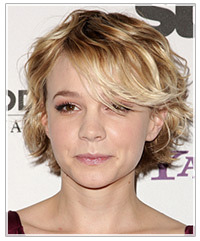 In one of her "longer" styles, Carey flaunts carefree blonde waves and an eye-skimming fringe.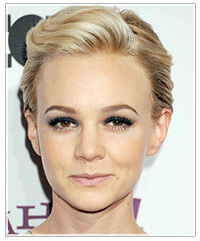 In her most recent look, she wears a light blonde short style that has been swept off the face, with extra hair volume in the front. This sexy style is topped off with dark eye makeup and nude lips.
To see how you'd look with any of the great hairstyles pictured in this blog, click on the above images to try the virtual hairstyles with your own photo!