For women who want something more than a standard brunette color or for those who want to darken up their naturally red hair—auburn may be the color for you. With its rich red undertones, auburn hair works on women with a cool skin tone, and looks good with blue, brown or hazel eyes. There are many shades of auburn however, so before you go to the salon, consider these hot auburn hues for some inspiration.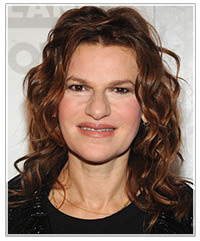 Sandra Bernhard goes for a lighter golden-base auburn shade here. This brings out her dark brown eyes and a nice rosy glow in her cheeks. If you have a pinky complexion like Sandra, this color will suit you perfectly. It is also good if you have naturally light red hair and want to go darker, as it will keep the same tone that you are used to.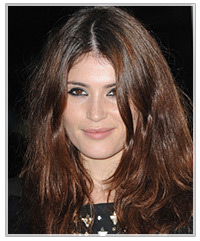 Gemma Aterton adds some sheen to her brunette locks with this deep auburn shade. If you have intense brown eyes like Gemma, this shade will instantly make your eyes pop! This is also a good shade of auburn to choose if you have naturally dark brown hair, because it is not too light for your skin tone. Here, Gemma's fair skin looks stunning next to the deep auburn shade of her hair.