Adrianne Palicki is an American actress most famous for her role in Friday Night Lights. She also played Wonder Woman in a pilot that never made it to air, which may have inspired her to keep her deep brunette shade of hair. Adrianne is lucky enough to have the face and skin tone to pull off light and dark hair, but it is always interesting to see how much a hair color can change someone's image. Have a look at these photos of Ms. Palicki and decide if you think she is better as a brunette.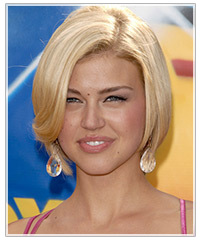 Here is Adrianne, circa 2007. Her light blonde hair has been styled into a chic short bob and her makeup is kept light and fresh. This look is 100% girl-next-door.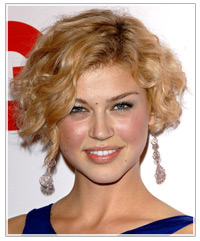 Later that year, Palicki tried a deeper golden shade of blonde, which matched her tanned skin nicely. The wavy hairdo gave her more of an edgy look and showed off those cheekbones as well.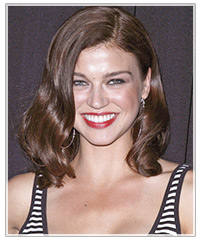 Fast forward and Adrianne is rocking a classic shoulder-length bob in a delicious chocolate brown hair color. Her blue eyes are instantly intensified next to this color and she's also let her tan fade out here.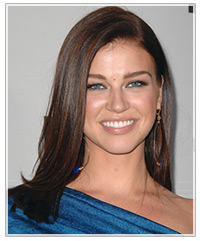 More recently, Adrianne has grown out her dark locks and is wearing them long and sleek for a more sophisticated look. Adrianne is gorgeous and can pull anything off, but do you agree that she is better as a brunette?
See more Adrianne Palicki makeup and hair looks here and try the hairstyles on with your own photo using our Virtual Hairstyler.