If you have cool fair skin, chances are you've tried out warm earth tones and gold shades to find out they just don't suit you. When it comes to your makeup, your skin tone works best with icy cool shades—metallics and pastels should definitely be in your makeup kit, along with your essentials—black eyeliner and mascara to bring out those eyes.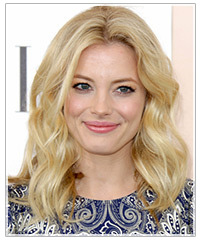 Gillian Jacobs uses black eyeliner and mascara to bring out her blue eyes. Whether you have blonde, brunette or red hair, black eyeliner will make your eyes pop in an instant. If you aren't a fan of black, grey is another excellent option that gives a softer look. Regardless of your eyeliner choice, copy Gillian's palette and use a light rose pink on your cheeks and lips for a pretty, icy glow.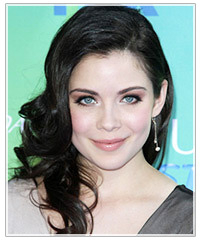 Grace Phipps looks stunning with her combination of cool fair skin and black hair color. To make the most of her alabaster complexion, she uses black eyeliner on the top and bottom lashes, with a soft sheer pink on the apple of her cheeks. A sheer pink lipstick completes this gorgeous Snow White look.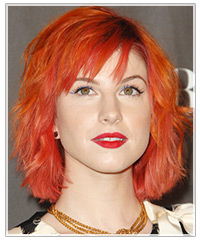 Hayley Williams shows how to work the red lip if you have cool fair skin…and very bright hair! Her blood red lipstick is the perfect choice if you want to make a bold statement.