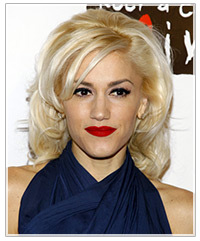 Gwen Stefani has the whole package—a phenomenal fashion and music career, a gorgeous family and a classically beautiful face that can pull off any look. Whether stepping out to get groceries or performing live in stage, Gwen always looks flawless. She's one of the few celebrities that can pull off the vintage Hollywood starlet look authentically through her immaculately styled hair and stunning fashion sense. Her makeup is applied with precision, using classic techniques with a modern edge.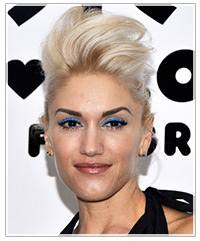 One of Gwen's most famous makeup looks is her red lips and black cat's-eye liner. Her porcelain skin and icy blonde hair are a fabulous canvas for this retro-inspired look. Stefani makes sure not to overdo it by keeping her eye shadow neutral.
For a modern twist, Gwen swaps black eyeliner for electric blue, and opts for a softer nude lip. Her ultra-voluminous hairstyle finishes off her cutting-edge look.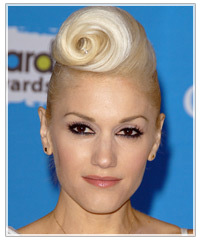 The retro look is great for red carpet events, but the black and red color combo can be a bit harsh. To soften it up, Stefani uses dark espresso eye shadow shades to flatter her dark brown eyes. The upper and lower lash lines are smoked out, with ample mascara to lengthen the lashes. Her subtly glossed pink lips perfect this soft and sweet look.
See more of Gwen Stefani's hair and makeup.