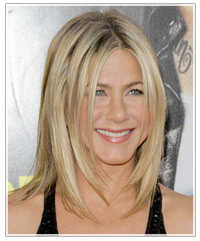 At 42, Jennifer Aniston has a body and face that rivals most 20 year olds. Is it down to her ultra-healthy, California lifestyle? Pricey Hollywood beauty treatments? Or the fact that she's one of the world's most successful actresses? Probably a combination of the three, with the added bonus of finally finding love (we hope) after years of public break ups and make ups.
When it comes to her cosmetics, however, one thing is certain - Aniston's motto clearly is "If it's not broken, don't fix it." She has literally rocked the same look since the 90s, and although the nude lipstick and softly smudged eyeliner can get a bit boring, let's face it, she always looks stunning.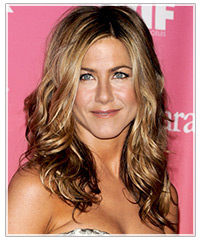 To get the California girl glow, à la Aniston, use her favorite skin products: Secret Concealer by Laura Mercier, followed by seaweed-based Chantecaille Future Skin Foundation. Emphasize the eyes with softly smudged grey or brown eyeliner around the top lash line and top it off with Jen's must-have mascara, Dr Hauschka natural mascara. A coat of sheer nude lipstick and a light dusting of bronzer on the cheeks completes the look.
We love the natural simplicity of Jen's makeup, which is framed by her chic shoulder-skimming bob hairstyle.
To see how you'd look with any of Jennifer Aniston's hairstyles, click on the above images to try the virtual hairstyles with your own photo, or check out our range of celebrity hairstyles!