Smooth and sleek hairstyles have always been popular, now so more than ever. Back in the 90s Friends celebrity Jennifer Aniston gave the smooth, sleek look mass appeal, and its popularity has continued to grow today thanks to stars like Katie Holmes (pictured below) and Selena Gomez. It's a sophisticated look and if you decide to give it a try your sleek and shiny locks are sure to turn heads. We've put together some tips to help you achieve the smooth, sleek look, and we've also included a gallery of hairstyles you can try on using our Virtual Hairstyler.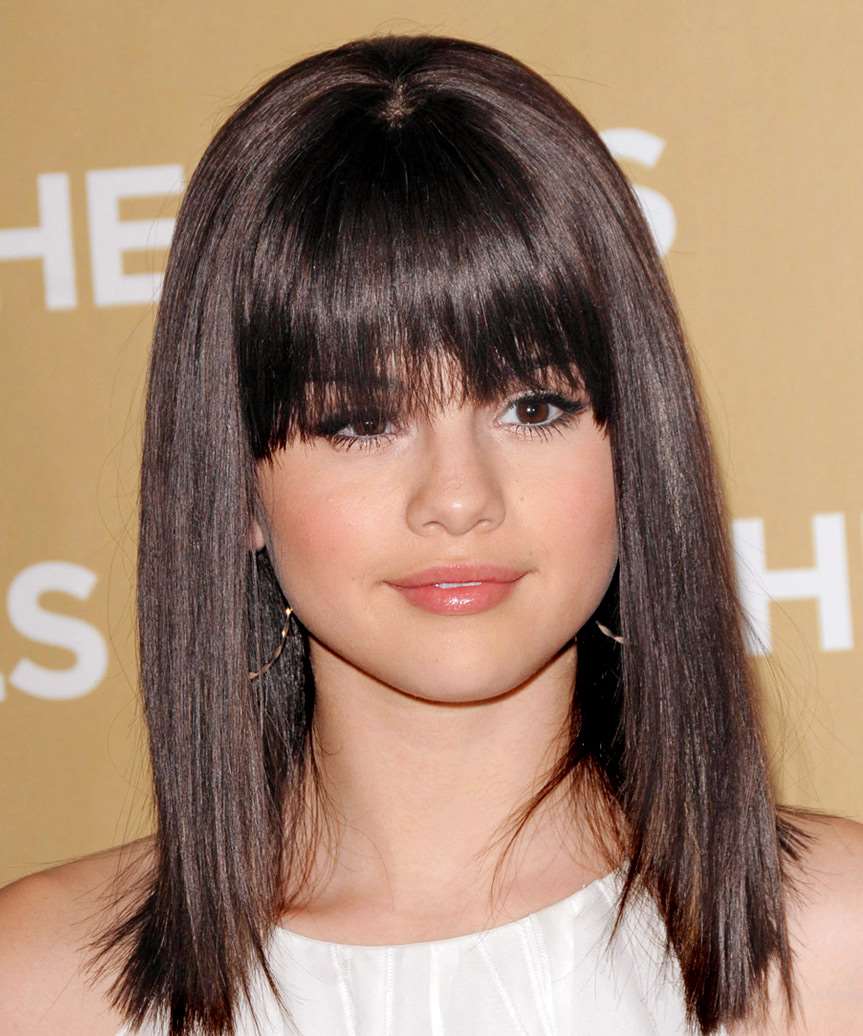 Get Your Hair Smooth and Sleek with These Simple Tips
The basics. If you want a smooth and sleek hairstyle it's essential that you have healthy hair. You need to start a healthy hair routine and healthy hair diet ASAP.
Straightening balm. Use it before you blow-dry and add to your freshly washed hair. For medium length hair spread about a teaspoon over your hands and, starting from underneath and working outwards, apply from you mid lengths to your tips. Leave for 10-15 mins, rinse and towel dry, then repeat. Now you're ready to blow-dry.
Blow-dry your hair correctly. Blow-dry your hair in two-inch sections. Wrap your strands around a radial brush, pull tight and focus the nozzle of your blow-dryer down your hair shaft.
Extra effects. You can achieve extra sleekness in your hair by working through with gloss drops and a hair iron.
Try a glaze (in the hair salon or at home). If your hair is straight or curly a clear glaze can temporarily even your hair color and add shine— but it won't work if your hair is brittle and lacking moisture.
Finishing touches. Don't forget too that misting your dry hair with shine spray, or adding some glossing serum to your ends, is a great way to finish off.
Smooth and Sleek Hairstyles
Katie Holmes' Short Sleek Bob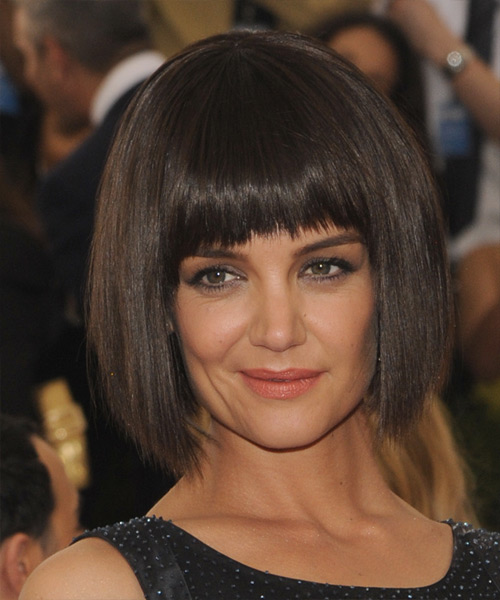 Katie Holmes' bob has had a huge impact ever since she first revealed it in 2008. She wears it with straight across bangs and blunt, chin length sides, and it looks so good we nominated her as a strong contender for Best Hair 2008. But avoid this hairstyle if you have a round or square face shape as the heavy bangs won't flatter your features.
Ashlee Simpson's Long Layered Hairstyle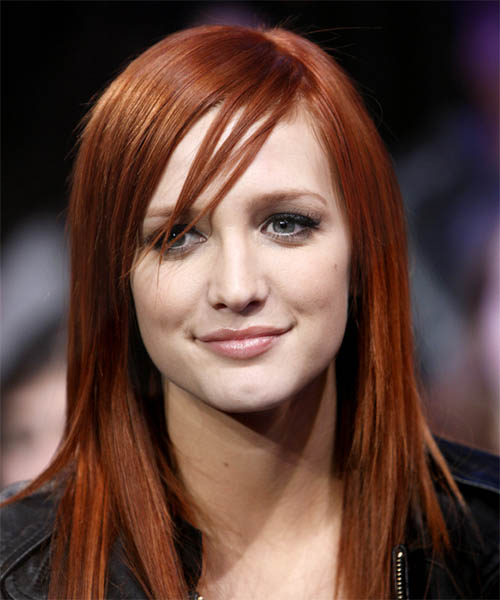 Ashlee has probably used a straightening iron to make this hairstyle dead straight and extra sleek—an effect that also draws attention to her jagged-cut layers. Another effect of the sleek look, which Ashlee's example also demonstrates, is the extra vibrancy it adds to hair colors, particularly dark hair color like brown and black.
Asymmetric Bangs Hairstyle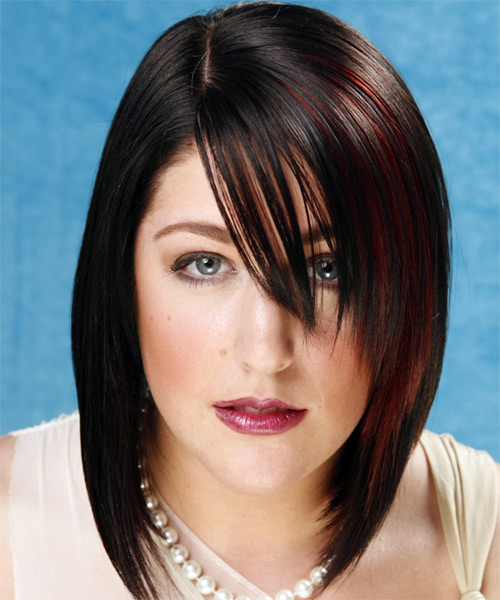 The edginess of this hairstyle is thanks to its asymmetric bangs, the red highlights and importantly, its shininess. A similar effect can be created with a little smoothing shine, useful for adding some gloss and reducing fly-away strands of hair.
Medium Straight Angled Bob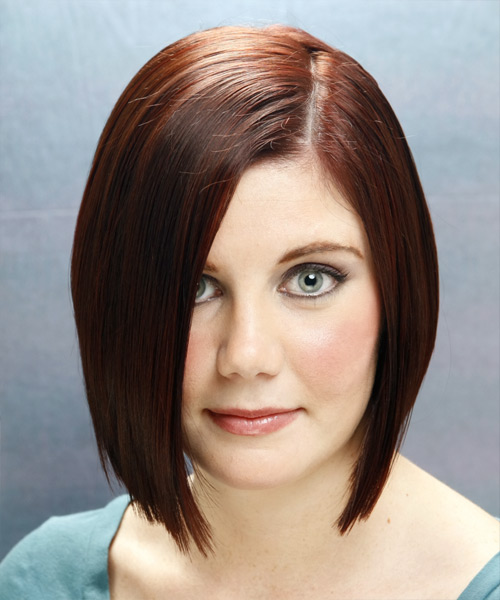 The combination of blunt cut ends and a sleek finish add up to a nice crisp effect. To style add some straightening balm, blow-dry straight and, when your hair's completely dry, apply a straightening iron and wax the hair down at the back and sides. Finish off with some smoothing shine.
If you like the look of these smooth and sleek hairstyles you might also like to check out our blog post "Sleek and Sharp Bob Hairstyle Tips" as well as our guide to using straightening irons.