But before I do I'm going to give you some basic short hair tips. If you're about to cut your hair short, it's a good idea to go for a short hair style with longer layers through the top, because this will enable you to style it in a variety of different ways. Remember also that one of the most important things about short hair is that it needs regular trims to maintain its shape.
Products and accessories are important too. Choose hairstyling products that create texture (you can mix and match them as well), and make sure you've got a good blow-dryer. Bear in mind that since you'll probably be using more product than usual to style your short hair, you may need to wash it more regularly- so get a quality shampoo and conditioner that suits your hair type and texture (for advice on shampoo and conditioner, see "Daily Hair Care Routine in Six Easy Steps").
Short Hair Styles
Rihanna: Dressed Up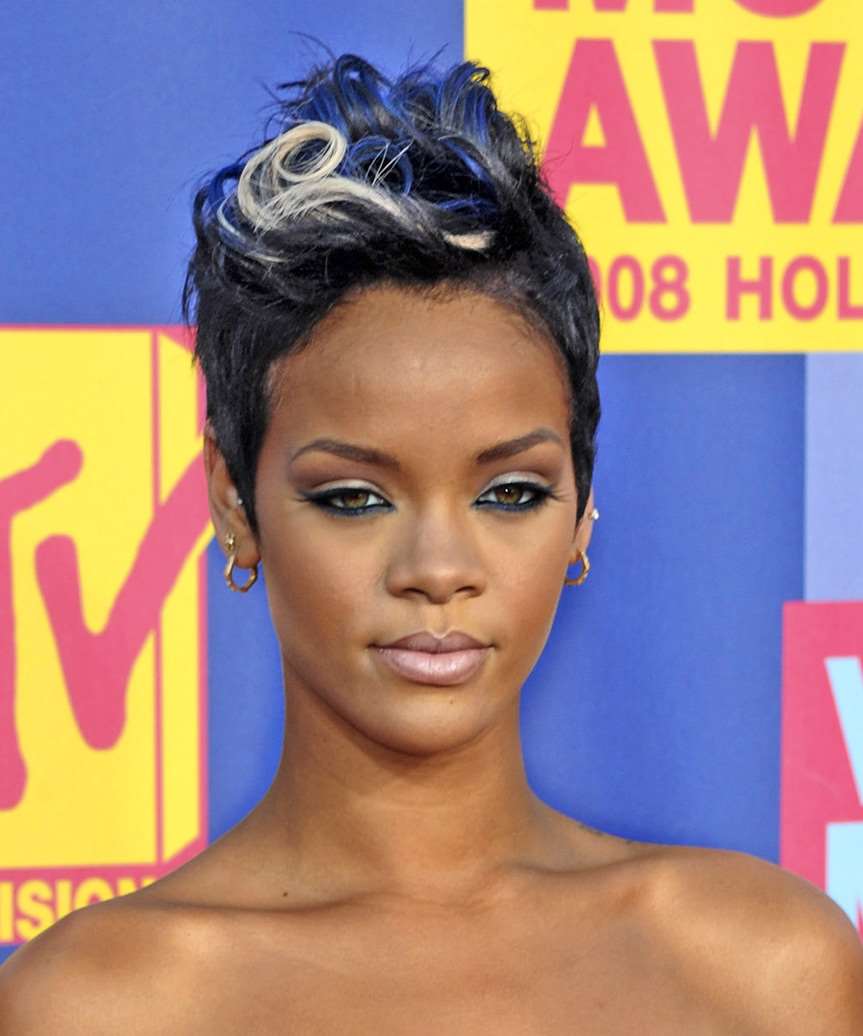 Another great way to make short hairstyles work in formal occasions is to add hair extensions/hair pieces to certain sections. Rihanna's short 'do has been scrunched dry to enhance her natural waves, then teased through the top for a slightly "combed up" result. Contrasting blonde pieces of hair were strategically placed on top, then twisted to look like open barrel curls- dressing up the entire look really well.

Elisha Cuthbert: Bang on Casual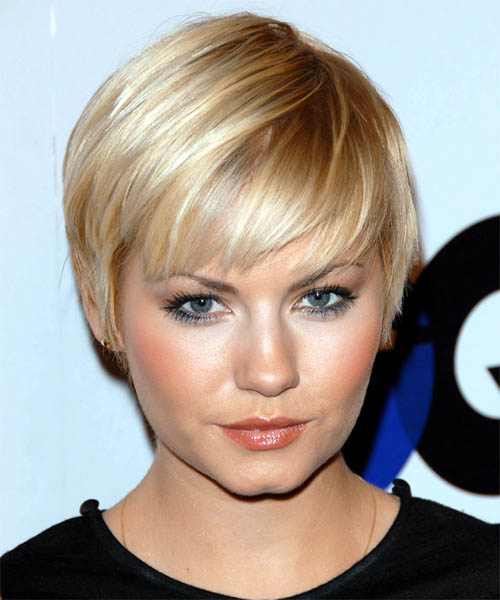 Elisha's hair is the best example of how short hair can be a great everyday hairstyle. The back and sides are tapered into her head with soft edges all around. Bangs have been styled forwards to draw attention to and accentuate Elisha's eyes. It's a casual and easy to manage style, perfect for almost any age group and for the office or having a coffee with friends, but its soft edges and bangs make it a stand out.
Jennifer Malenke: Formal with a Twist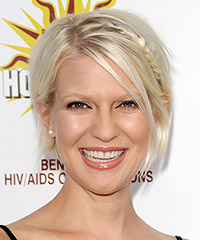 Jennifer's hairstyle proves that it's easy to make short hair great for formal events. A small plait on the top creates an unusual twist effect and an interesting focal point. This hairstyle's just a little bit different, but still neat and dressy enough for special occasions. It needs only about 30 minutes styling time.
Faith Hill: Not Flat and Boring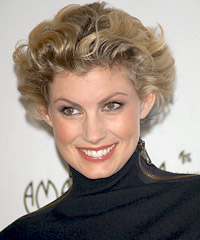 Short hairstyles don't need to be flat and boring! Faith's look shows how natural waves and movement can be used to create eye-catching body and height, making it suitable for round face shapes and square face shapes. And like most short hairstyles this one's quite low maintenance too, needing only to be blow-dried smooth, pinched at the ends with wax for texture, and lacquered for hold.

Pink: Wild One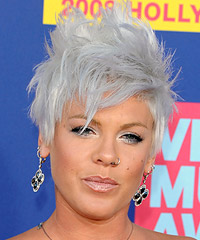 The great thing about short hair is that you can go from classy and formal to wild and grungy with a few simple styling changes. Pink's short and layered top-heavy razor-cut is very easy to style and needs gel, molding cream, and lacquer for hold. This hairstyle's all about the "I don't give a toss" attitude, and it's good for any occasion- even formal ones if you have the courage!

Victoria Beckham: Roaring Twenties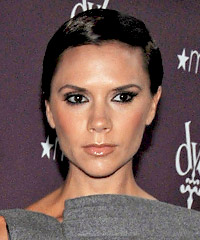 If you've got short hair you can also try something sophisticated and jazzy, like Posh's sleek 1920s inspired short hairstyle. It's been smoothed down using gel wax and then combed into place, with a low side part made the main feature. This look can be quite masculine, so you'll need to make sure you've got the right accessories and attitude to pull it off.
Short hair can definitely be versatile and sexy too! The trick is to leave it just a little longer on top so that, with the right products, you can easily try a variety of cool styles- just like the ones above.