The shag haircut is a relaxed and layered haircut. It's related to some popular hairstyle trends such as Farrah Fawcett's long layered hairstyle of the 70s and Susie Quatro's over extended layered hairstyles of the 80s.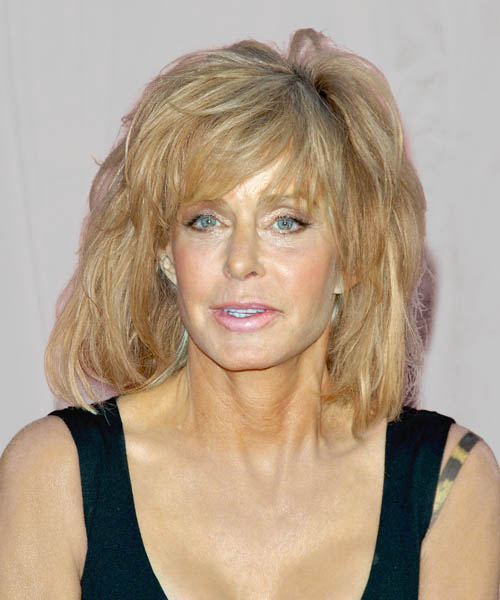 The thing about a shag haircut in particular is its focus on looking messy and textured. Lots of layers cut into the hair create this "messy" effect by eliminating any solid lines. But don't be fooled; a shag haircut looks messy but it isn't: a lot of skill and organization has been put into making it seem that way.
This article will get you started if you're thinking of trying a shag haircut. Bear in mind that this kind of haircut is all about looking funky, casual and trendy. It won't really suit you if you're after something neat, elegant or sophisticated. If your face is quite round in shape then go for a shag with some height and volume in the crown; or if your face is quite angular with a prominent jaw line then ask your hairstylist to cut your shag haircut with long layers skimming the cheek and jaw area. Also, highlights and lowlights are an effective way of emphasizing the texture of your shag.
For some inspiration check out our mini photo gallery below of medium shag haircuts.
Shag Haircut with Tousled Edges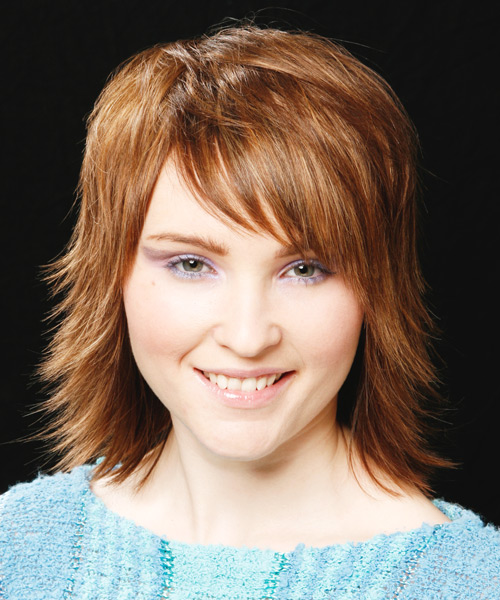 This is a shag haircut for the fashion conscious. Textured tousled edges make it a little more eye-catching, and razor cutting from the mid-lengths to ends creates a funky flick. It's a good choice for oblong, square and diamond face shapes.
Bob Shape Shag Haircut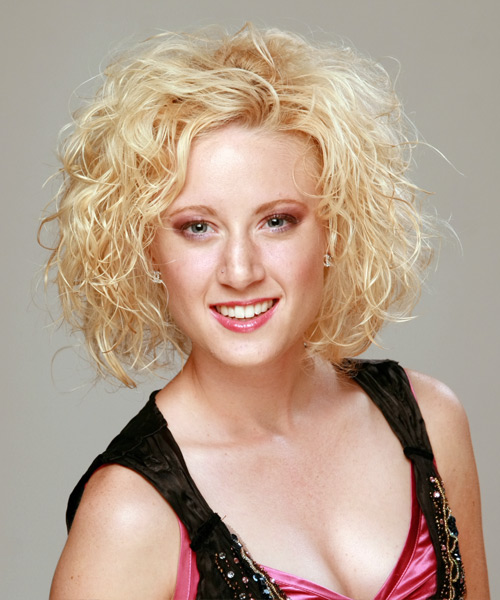 If you have naturally curly hair and an oblong, square, diamond or triangular face shape, then give this bob-inspired shag haircut a try. Layers through the back help maintain the bob shape and layers from mid-face to the ends create body and bounce.
Funky Asymmetrical Shag Haircut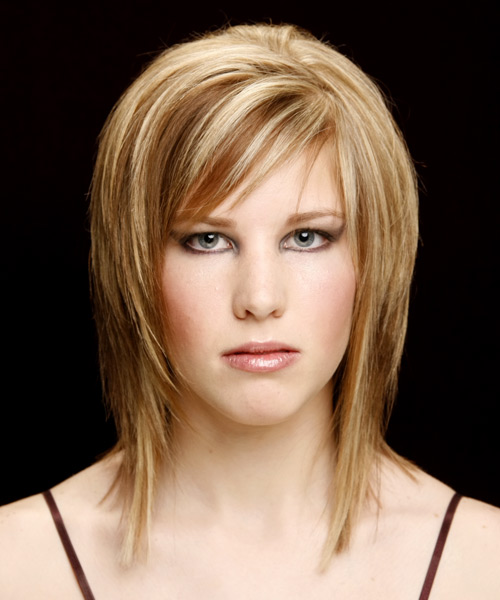 Razored lines and random layers make this shag haircut come as close as possible (for a shag) to being sleek and angular. Keeping the sides a bit longer and angled down help create the asymmetrical look. For a sleeker finish still, style with a straightening iron.
Alternative Shag Haircut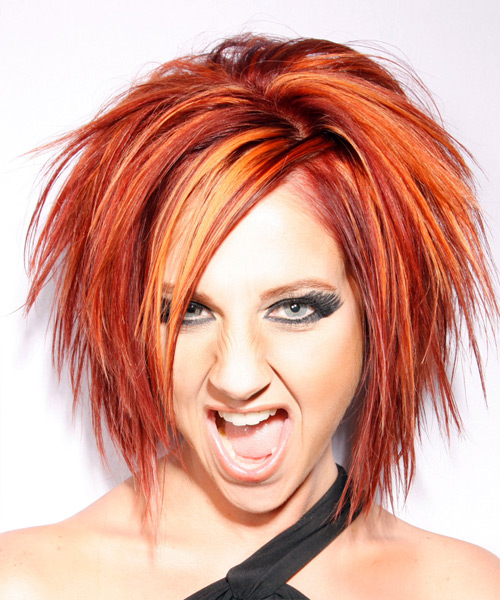 Shag haircuts can be quite alternative and emo too. This one isn't exactly an emo hairstyle, but its jagged-cut layers and vibrant hair color definitely create plenty of attitude. For extra texture apply hair styling products with the finger tips.
Razored Shag Haircut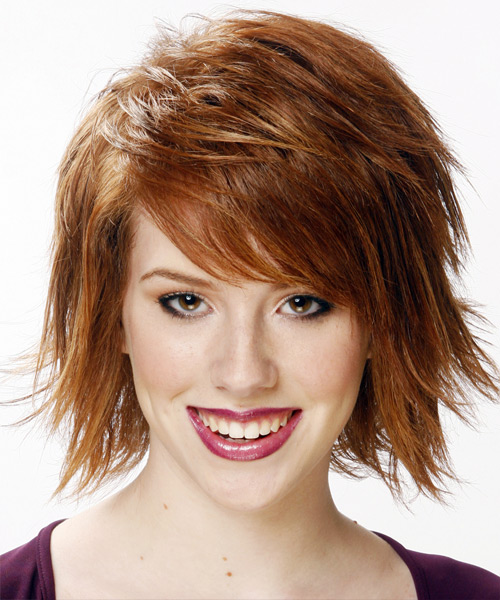 Razor-cut layers throughout the back of this shag haircut create a noticeable feeling of movement. Layers cut to the jaw line make this example a great haircut for face shapes with a narrow chin; for example diamond and triangular face shapes.
The Seventies Shag
have a look at these Seventies-inspired shag 'dos and see which one you'd like to rock!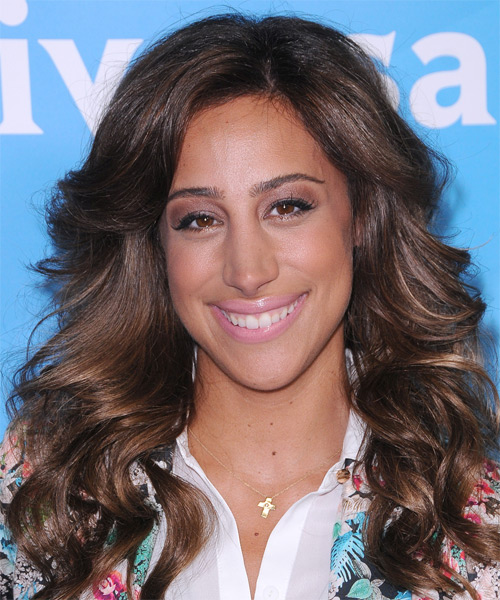 Danielle Jonas looks ready to roll up to Studio 54 with her voluminous shag hairstyle. This look works great on all face shapes and suits any hair length from a chin-length bob and longer.
Rihanna puts a bad girl twist on this shag 'do with her obvious butter yellow bleach job and untamed, frizzy waves. Her long blunt bangs look uber hot too! This style will work for all face shapes except square and circle. It's perfect who ladies who like an edgier look.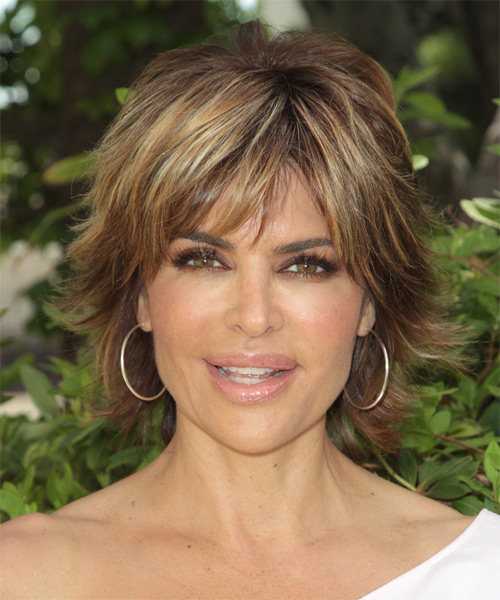 If you prefer a shorter style, check out Lisa Rinna's signature shag. This style looks amazing on oval, oblong, square and diamond faces. Try this cut if you like to bring all of the attention to your eyes, and also if you like to have your forehead masked by bit of a fringe.
Shag haircuts are textured in appearance due to the fact that they are heavily layered and don't feature any visible solid lines. They're a great choice if you're after a more relaxed or funky hairstyle, and they can also be worn in more alternative and edgy styles. Use our Virtual Hairstyler to try one on and talk to your hairstylist for more detail about what kind of shag haircut will suit your personal features and lifestyle.
Which shag 'do is meant for you? Let us know which your favorite Seventies-inspired style is!
To see how you'd look with any of the great hairstyles pictured in this article, click on the above images to try the virtual hairstyles with your own photo!