Just as full faces are not always round, thin face shapes are not always oblong. Thin faces can come in a variety of shapes, but the main feature is that they have more definition than the average person, along with less fullness in the cheek area. Thin faces can pull off many hairstyles because of these traits, but there are some styles to avoid as well.

We've rounded some hairstyles for thin faces below—check them out and see if there's one that's made for you!
Oval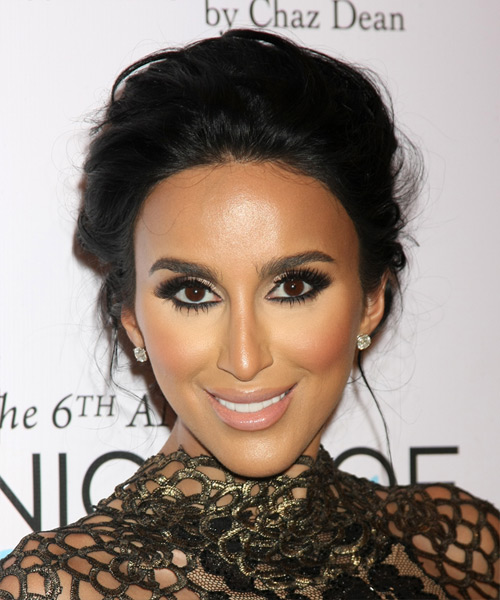 Lilly Ghalichi has a thin oval shaped face, which is highlighted here by her upswept hairstyle. Lilly has balanced out the thinness in her face by creating a voluminous up-do. This elegant and sophisticated hairstyle is perfect for formal events and can be created by using a lot of backcombing at the roots and curls throughout the lengths and ends to get that big volume and lift throughout. The hair is swept to the back and pinned into place loosely, giving this hairstyle a soft and voluminous finish. This is a great technique to add width to a thin face.
Square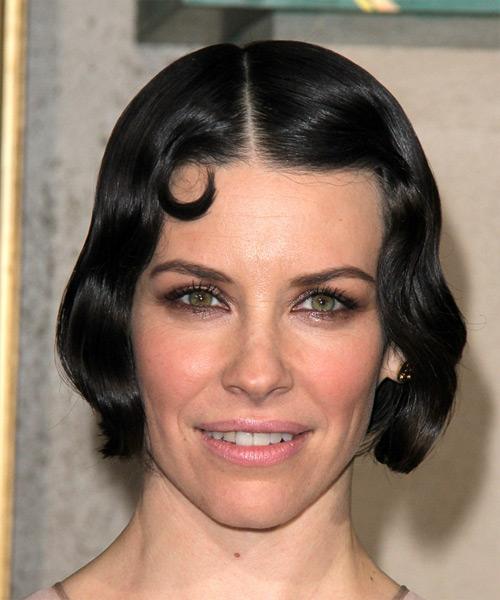 Evangeline Lilly has a thin square face, so she has many angles to deal with. This vintage vixen look is a great option for her face shape as the finger waves add softness. The short length of this 'do also adds width to her face where she needs it most, making this an ideal up do for women with square faces on the thin side. Evangeline could improve on this hairstyle however, by going for a deep side part instead of a centre part—just keep this in mind if you have a square face shape too.
Oblong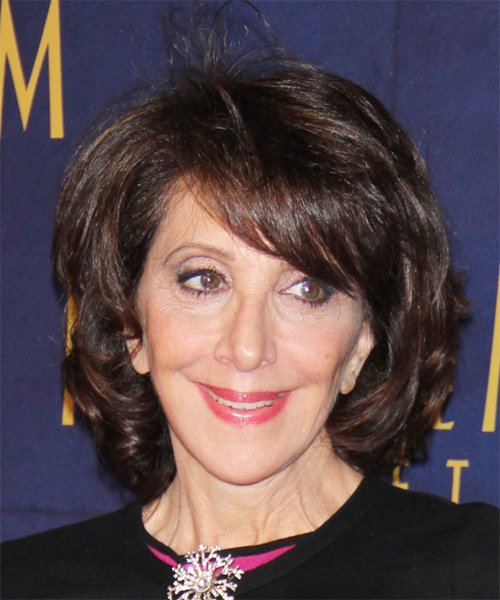 Andrea Martin has an oblong thin face shape which she compliments with a layered short 'do. The side swept fringe and layers throughout give Andrea a lot of body and fullness around her face where she needs it. The curls also create volume throughout. Use these styling tips if you want to make the most of your oblong thin face shape.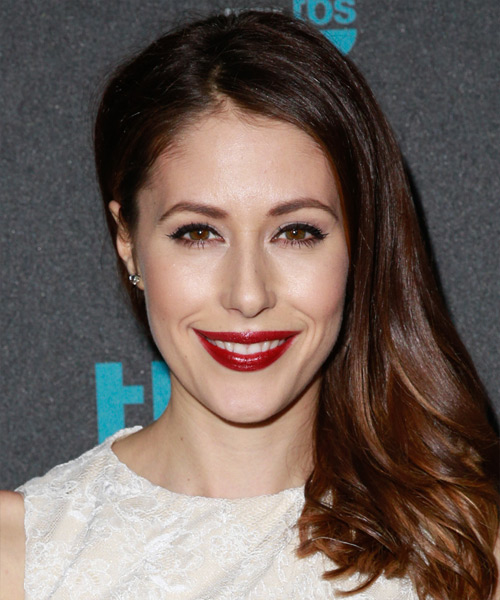 Amanda Crew is another lady with a thin oblong face shape. Here, she is wearing a gorgeous long hairstyle that does all the right things to flatter her face. This is a simple hairstyle that can be created by blow-drying the hair with a round brush to create volume throughout, with soft curls added it at the ends. Amanda has styled her hair with a centre part and has swept it to one side for a beautiful finish. These are all great techniques to use if you have a thin oblong face shape as well.
Thin face shapes can pull off a wide variety of hairstyles. If you have a thin face and want to make the most of your face shape, use these styling tips for best results:

- Use layers, curls and waves to add volume around the face.

- Centre parts are a good way to create more visual width in the face, unless you are a square in which case stick with a side part.

- Use a good mousse to amp up the volume in the hair from root to tip.

- Choose up-dos that have a lot of volume at the crown and are loosely tied back, rather than tight, sleek 'dos.