Just as full faces are not always round in shape, thin face shapes are not always oblong. Thin faces can come in a variety of shapes, but the main feature is that they have more definition than the average person, along with less fullness in the cheek area. Thin faces can pull off many hairstyles because of these traits, but there are some styles to avoid as well.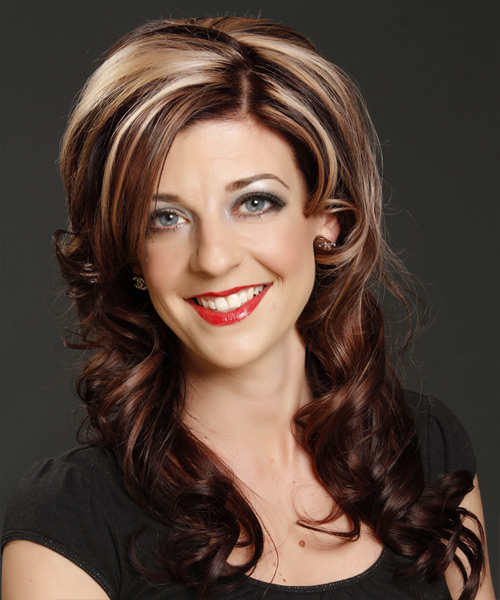 A thin face shape shows off your nose, chin and check area a lot more. The edges are more subtle on your face which means that there are no sharp points for you to contour your face and neck area with.
We've rounded some hairstyles for thin faces below. Have a look at some of the hairstyles that we have posted below and see if there's one that's made for you!
Styles that best suit thin face shapes
Wavy side-parted hairstyle
Parted shaggy lob
Long wavy centre-parted hairstyle
Chopped bob with swoopy bangs
Asymmetrical choppy lob
Wispy layered long hair
Medium shag with long side bangs
Medium choppy cut
Long wavy hairstyle with a messy finish
Sleek bob with cropped jagged bangs
These are just 10 different types of hairstyles that you can play with to suit your thin face shape. It is important that you keep in mind that these are just guide lines and there are sometimes other styles that can suit your face shape. You need to take some time and find different hairstyles that you like and will enjoy and then see if that style is going to suit your personality as well as your face shape.
It is also important that you remember that some people tend to have more than one face shape mixed into one. This means that you might have an oblong face but your forehead area might have the top of a heart shape face shape. It is important that you keep this in mind when you choose your new hairstyle that suits you. If you are not sure what style is going to suit you, you can speak to your hairstylist and let her or him know what you are looking for and come up with a new hairstyle together.
Oval face shape
An oval face shape is a face shape that a lot of people try to achieve. It is known as the ideal face shape for a lot of people.
If you have an oval face shape, you have more hairstyle options than a lot of people. You want to make sure that you choose a hairstyle that is going to show off your features. This means that you should choose a hairstyle that is open to show off your facial features. You do not want to hide your gorgeous face behind your hair.
If you want something that is more mysterious, then you can choose a hairstyle that has bangs. It is advised that you choose bangs that are cut at an angle so that it gives you an astonishing finish and gives you a sense of mystery to your new hairstyle.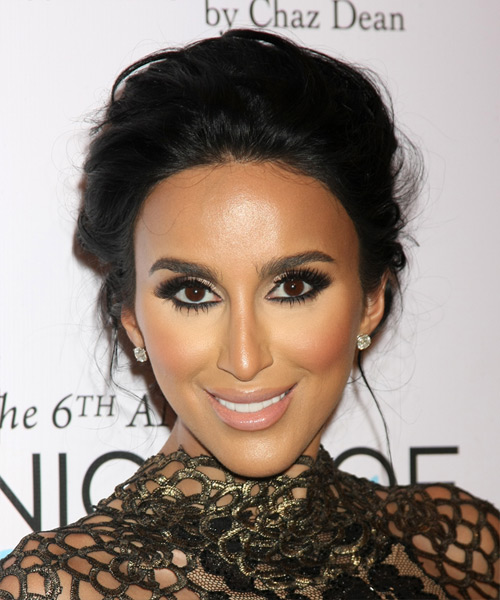 Lilly Ghalichi has a thin oval shaped face, which is highlighted here by her upswept hairstyle. Lilly has balanced out the thinness in her face by creating a voluminous updo. This elegant and sophisticated hairstyle is perfect for formal events and can be created by using a lot of backcombing at the roots and curls throughout the lengths and ends to get that big volume and lift throughout. The hair is swept to the back and pinned into place loosely, giving this hairstyle a soft and voluminous finish. This is a great technique to add width to a thin face.
Square face shape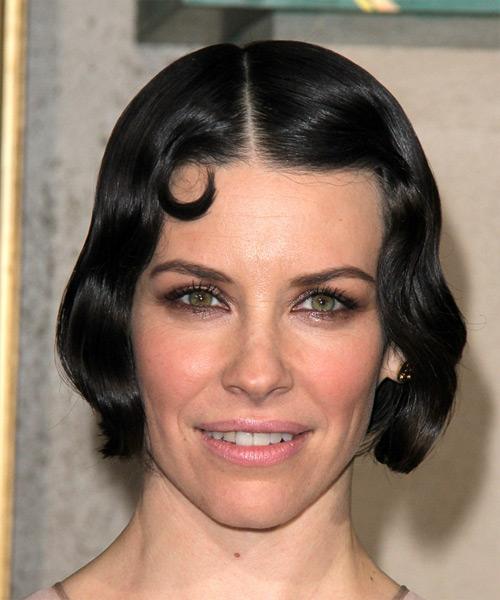 Evangeline Lilly has a thin square face shape, so she has many angles to deal with. This vintage vixen look is a great option for her face shape as the finger waves add softness. The short length of this 'do also adds width to her face where she needs it most, making this an ideal up do for women with square faces on the thin side. Evangeline could improve on this hairstyle, however, by going for a deep side part instead of a centre part - just keep this in mind if you have a square face shape too.
Oblong face shape
An
oblong face shape
is a shape that is thin and has the illusion that your face is long. Oblong face shapes are magnificent! These face shapes often have a sophisticated look to them. You are going to want to use this to your advantage when you choose a new hairstyle to suit your face shape.
You want to keep in mind that you do not want your face to look longer so watch out for that when choosing styles that are longer in length. You can have long hair with this face shape but you are going to want to incorporate a few curls, bangs, layers in your hair or something along those lines so that you create body and volume to your hair to take away from just the length of your face. It is also advised that you stay away from dead straight hair as it can also elongate your face.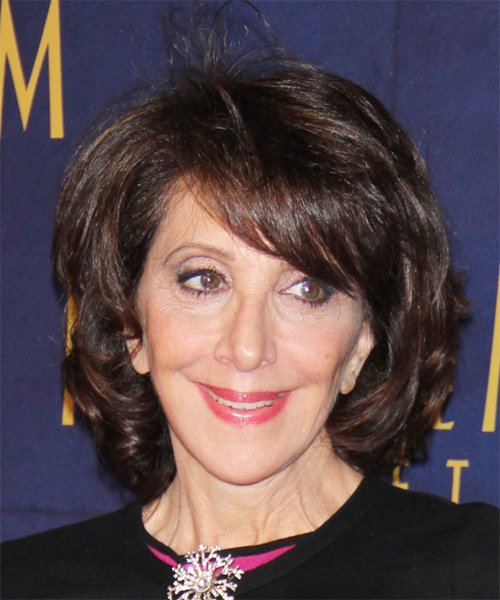 Andrea Martin has an oblong thin face shape which she compliments with a layered short 'do. The side swept fringe and layers throughout give Andrea a lot of body and fullness around her face where she needs it. The curls also create volume throughout. Use these styling tips if you want to make the most of your oblong thin face shape.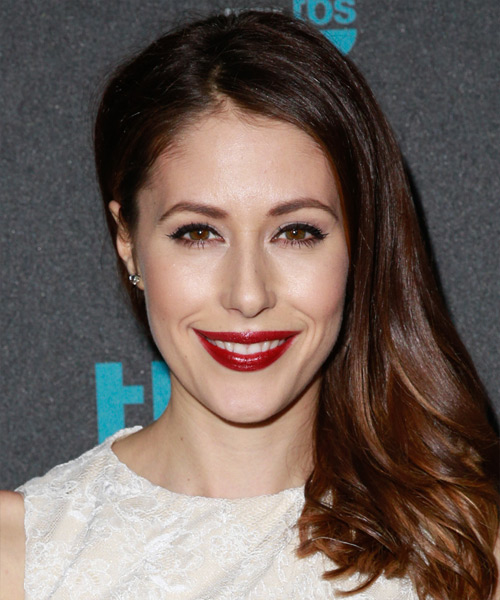 Amanda Crew is another lady with a thin oblong face shape. Here, she is wearing a gorgeous long hairstyle that does all the right things to flatter her face. This is a simple hairstyle that can be created by blow-drying the hair with a round brush to create volume throughout, with soft curls added it at the ends. Amanda has styled her hair with a centre part and has swept it to one side for a beautiful finish. These are all great techniques to use if you have a thin oblong face shape as well.
Heart face shape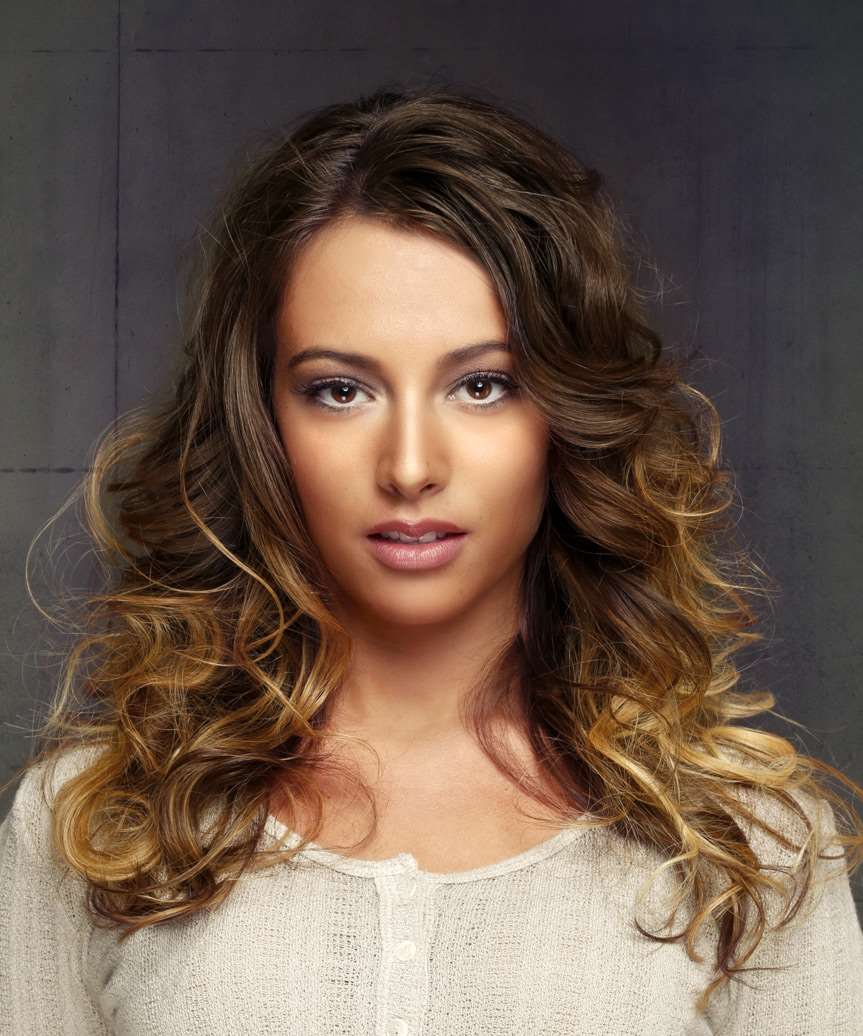 Heart shape faces are a bit trickier when it comes to identifying them. Your chin will stick out a bit more, you have thin cheek areas and your forehead and eye area almost look like the top of a heart that you cover your house in on Valentine's day. The reason that I am putting this face shape in the thin face category is because more often than not, the top of your forehead does not look as sharp as the other face shapes. Meaning that the edges of this face shape are still subtle enough in most cases for it to be part of the oval and oblong family.
Medium length hair and shorter hair suit this face shape really well. You are going to want to create volume from the mid of your hair to the ends to so that you do not add more volume to the top of your head. If you have long hair, that is also going suit this hairstyle. You can tease the top of your hair a bit to give you more height but do not tease around your forehead area. Remember, you want to thin out your forehead area with this look to help create the illusion that the harsher edges are not there.
Thin face shapes can pull off a wide variety of hairstyles. We are going to give you a few styling tips that you can use at home as well as some maintenance tips to ensure that you choose the best hairstyle for you and your personality.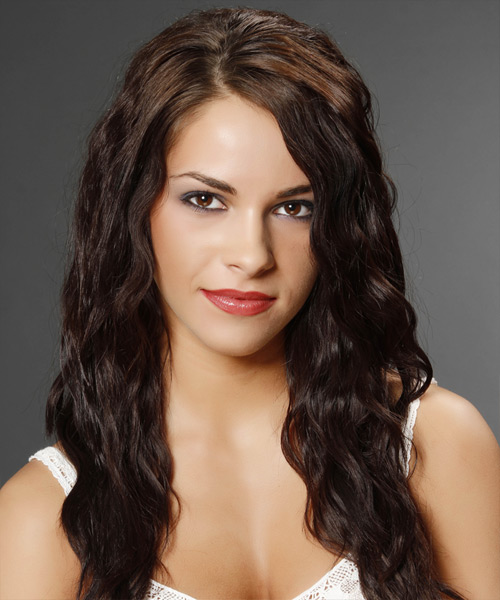 Hair styling tips for thin face shapes
Use layers, curls and waves to add volume around the face.
Centre parts are a good way to create more visual width in the face, unless you have a square face shape, in which case stick with a side part.
Use a good mousse to amp up the volume in the hair from root to tip.
Make sure that when layering your hair, you do not add too many layers because then it can start to look like a birds nest instead of a work of art.
Choose up-dos that have a lot of volume at the crown and are loosely tied back, rather than tight, sleek 'dos.
Use a comb instead of a normal brush to brush out your hair as you do not want your hair to frizz and get damaged.
If you want to curl your hair often but do not want to use tongs all the time, try use rollers and sleep with them overnight once you have washed your hair. The curls will come out gorgeous in the morning and with no heat required.
When choosing a style to suit your personality, you are going to want to find something that tells people exactly who you are. Use your hair as a statement as well as a key into your soul. My hair for example is long with layers and I bring my personality in with the colors that I choose to dye my hair with. I have blue, purple, pink and darker purple highlights and then my base color is dark brown and blonde which brings the colors to life. I chose these colors because they suit my personality and I am known as the girl with the funky hair.
If you have layers in your hairstyle, you want to ensure that you cut your hair once every 6 weeks or so to ensure that the layers stay in shape.
Cut your hair every 4 weeks to keep your hair healthy and keep the ends looking gorgeous!
If you are going to color your hair, you are going to want to touch it up once every 4-6 weeks so that the color stays bright and vibrant.
Think about it for a bit before you change your hairstyle to suit your face shape. You want to choose something that you are going to love and something that is going to make you feel confident. You want to feel like you cannot wait to get out there and show off your hairstyle!
Use products that are going to help protect your hair from the heating tools that you use at home to style your hair.
Try not to use heat on your hair every week as this is going to damage your hair and make it look like a mess.
Ask your stylist to show you how to style your hair at home if you are not sure how to do it.
Makeup tips for thin face shapes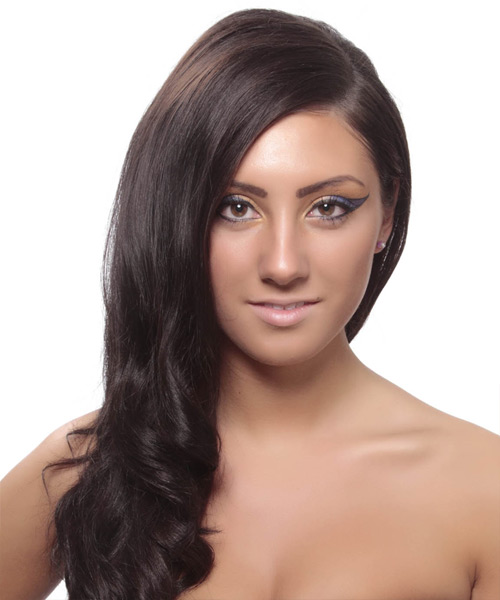 When it comes to doing your makeup, there are not a lot of rules that go with it. The important thing is that you remember to highlight and contour your face and neck area. You use highlighter to bring your best facial features forward and you use contour to hide the sharper edges of your face and neck.
You do not want to have too many focal points on your face so choose if you want your eyes to pop or your lip or maybe you want your highlighting skills to be the star of the show. Whatever you choose, make the rest of your face flawless but less in your face.
All face shapes are gorgeous and unique. You need to determine what face shape you have in order for you to choose a hairstyle that is going to make you look like a million bucks. If you are the type of person who wears glasses, make sure that the hairstyle that you choose will suit glasses as you do not want your hairstyle and glasses to clash.
Changing your hairstyle is a nice change for you to go through. You want to ensure that the style you choose makes you feel happy, inspired, sexy and above all, confident! Let your hairstylist take you on a journey of discovery. Once you find a style that suits your face shape perfectly, you are going to love the changes to come!
Above we have given you only a few different types of hairstyles as well as hairstyle ideas that can get you inspired to change your hairstyle and find one that suits your face shape. If none of the ideas above has sparked an interest, do not worry! We have hundreds of other hairstyles for you to choose from that suit your face shape. If you need more inspiration, have a look at the other styling options we have for you!