While waves are always in fashion, a great way to wear them is nice and big so you get plenty of volume and definition but still have a soft finish. The key is to add waves using a large curling iron, hot rollers or a curling wand to get the most volume. While you will need a strong hold hairspray to keep this look in check, try not to overload your finish with too many hair products, which can weigh your hair down. For further tips and inspiration, check out the styles below created especially for your hair length.
Short Hair
Adding big waves to short hair can sometimes leave your locks looking too over-the-top. You want a thick, voluminous finish but not necessarily big hair. Keep your big waves in check by pinning your waves down, tucking them behind your ear or to the side of your face, or by keeping them in place with hair pins. This will allow you to rock those big waves in your short hair length but not be overwhelmed by the style.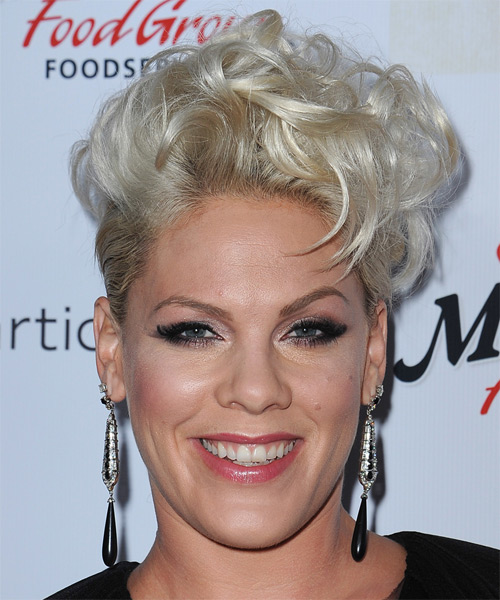 Pink goes for a funky look here with big tousled waves on top and slicked-back sides. Pink has a cheekbone length layered 'do in this photo that was waved at the crown with large hot rollers for oodles of volume and body. Her waves were then teased and styled high while both sides were slicked back for a gorgeous finish.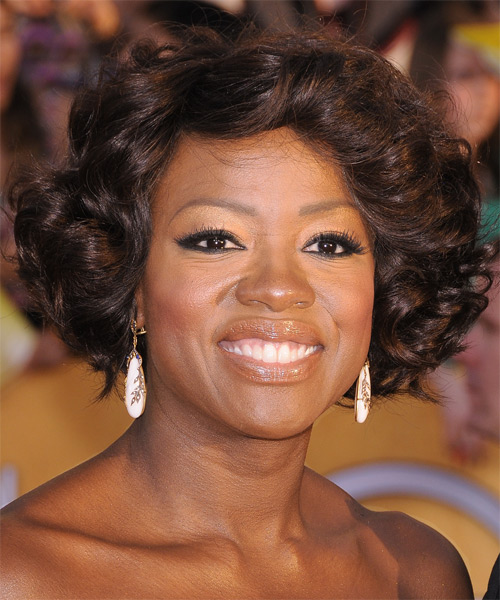 Viola Davis knows how to work big waves and curls in her short hair with style. Viola's face is the main attraction here thanks to the gorgeous frame created by her chocolate brown waves. She has waved her 'do outwards away from the face for a subtle nod to the Seventies, giving her hair a sexy retro finish.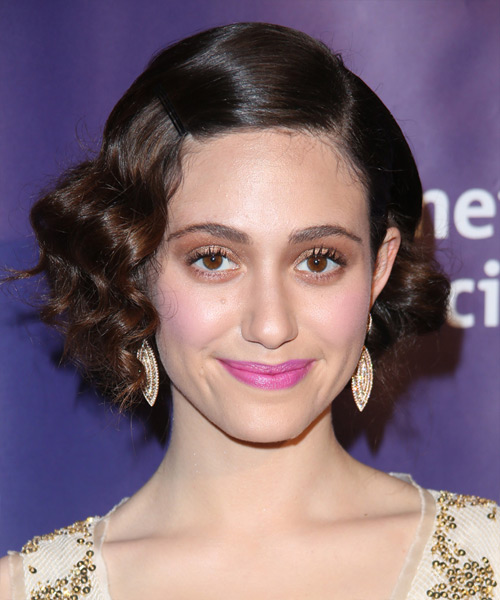 Emmy Rossum channels the Twenties with these big waves that have a classic appearance. Emmy's bob has been waved into uniform corkscrew curls that add volume and texture all over. Her deep side part adds to her retro look while the bobby pin tames her curls and completes this look.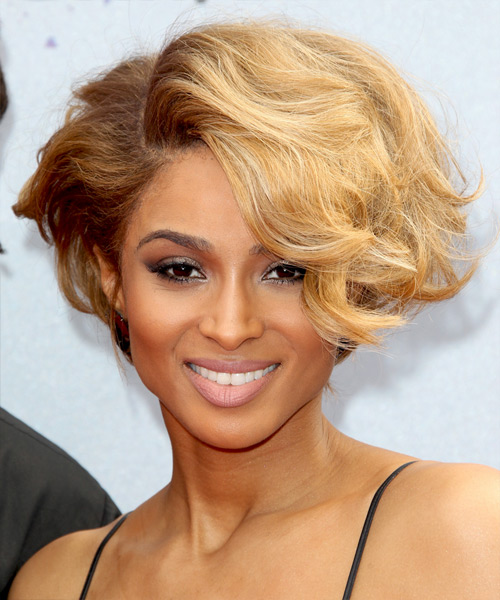 Ciara looks oh-so-glam here in XXL waves that pump up the volume in her short, tapered hairstyle. This is one hairstyle where bigger is definitely better but styling one side behind the ear helps to keep the volume of this 'do in check so Ciara's face is still the main attraction.
Mid-Length Hair
When adding thick waves to mid-length hair, ensure you start your waves just below your roots. This gives you texture throughout your whole look and will put your waves in the perfect place to frame your face. Keep the waves loose but defined so they can be seen.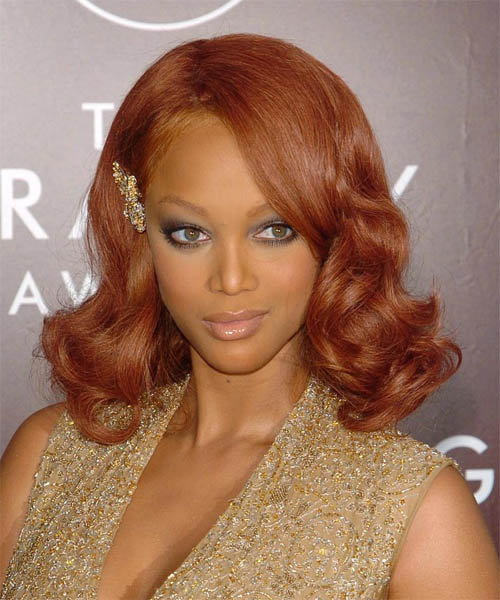 Tyra Banks looks fierce in ginger retro waves that transform her bob into a stunning vintage-inspired 'do. These Veronica Lake-style waves balance out Tyra's triangular face shape nicely and create volume from root to tip. One side has been pulled back and fastened with a diamante clip for extra style points.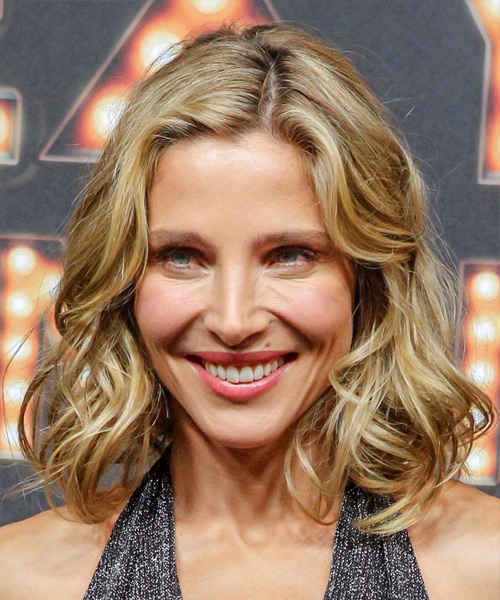 Elsa Pataky perfects the beach babe look here with voluminous waves throughout her shoulder length bob. These big waves pump up the volume in her fine locks and frame her diamond face shape nicely. The roots at the crown have had backcombing throughout to finish this 'do off with extra lift and texture.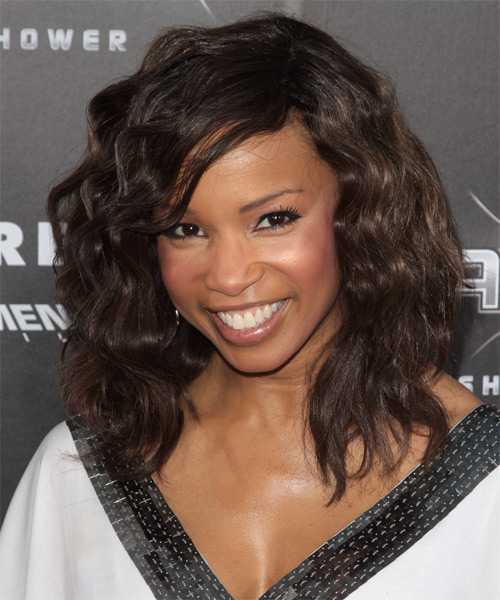 Elise Neal rocks gorgeous big beach waves here in her glossy espresso brown locks. These waves have a cool, casual feel to them but they can also work for dressy occasions too. Elise's 'do is fun, funky and full of volume, and provides an ideal frame for her gorgeous, expressive features.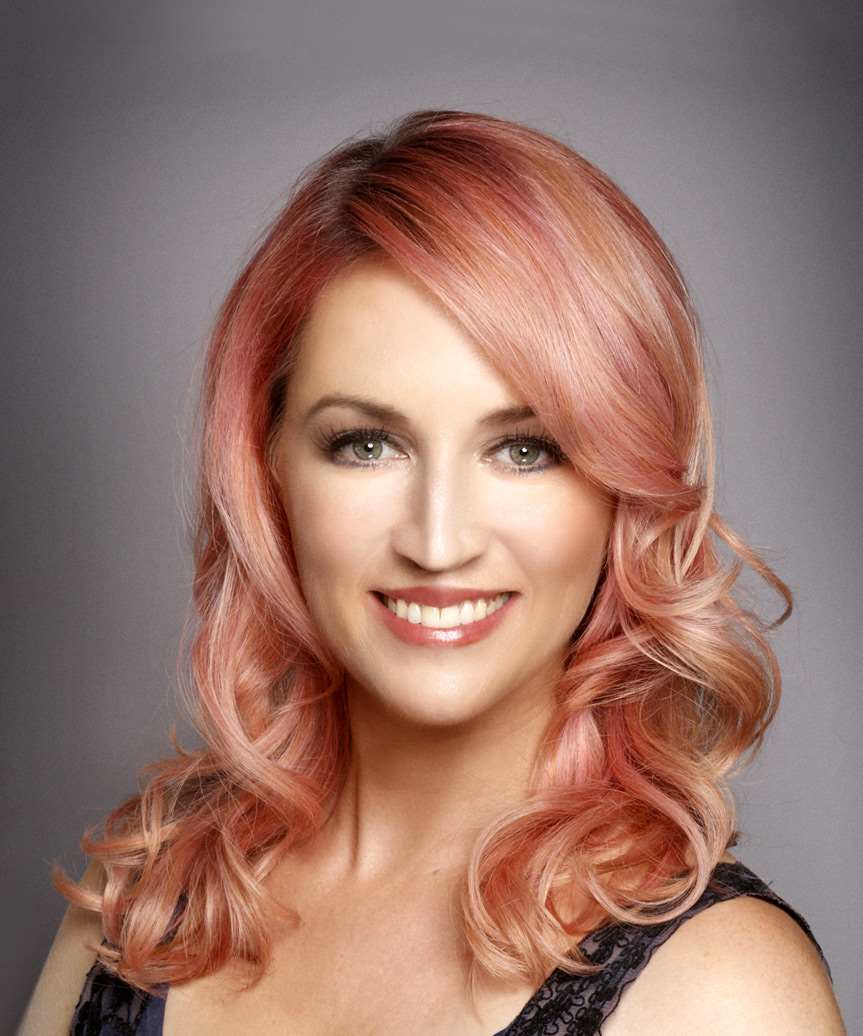 Pair big hair waves with a cool color for a stunning effect like our model has done here. Her shoulder length 'do has big and bouncy waves from the mid-lengths down while the top is smooth and full of volume for a classy and elegant look. The light pink tone adds some fun and frivolity to this 'do and giving it a modern edge for a fun finish.
Long Hair
A long hair length really benefits from waves being added from the mid-length down to the ends. This adds interest to your ends and highlights the waves, while keeping the root area free from lots of volume that could overshadow your finish. To get the most of out of your long hair, separate your hair into 4 or 5 thick sections when adding your waves.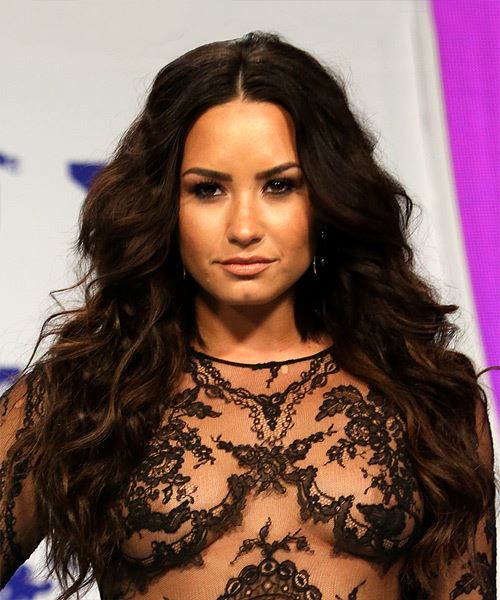 Demi Lovato's hair looks gorgeous with these thick, bouncy mermaid waves that are added from her cheekbones down to the ends. Her waves have been separated and teased for even more volume and the sharp center part adds a nice finish.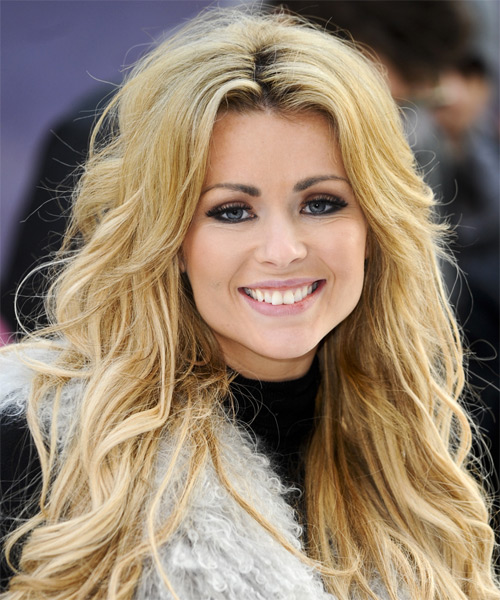 Nicola McLean goes for the Brigitte Bardot look here with big waves that have been teased for a seductive finish. Nicola's waves have a glam bedhead look and feel to them thanks to the tousled texture throughout and the extra volume at the crown. A sexy wavy look for long locks!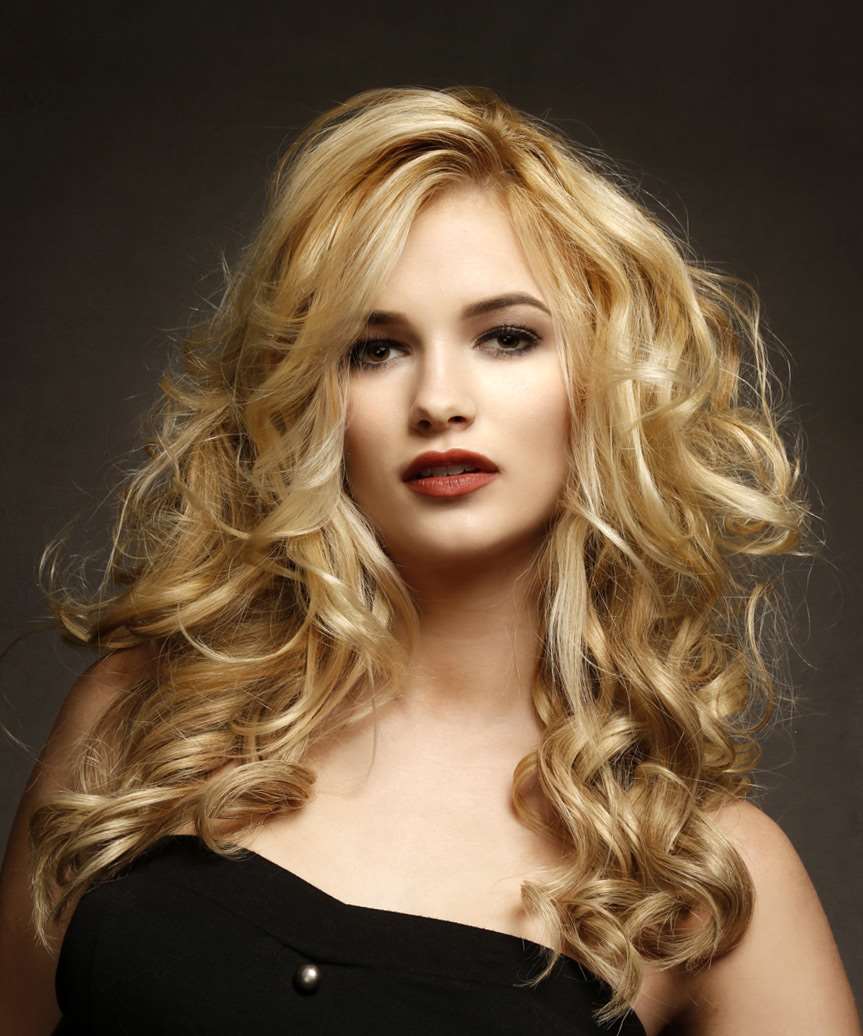 The bigger the waves the better, is the main idea for this look. Our model's long hair has been waved and backcombed throughout for a sexy tousled finish that is full of volume and texture. Leave some waves in tact but separate others for this interesting look.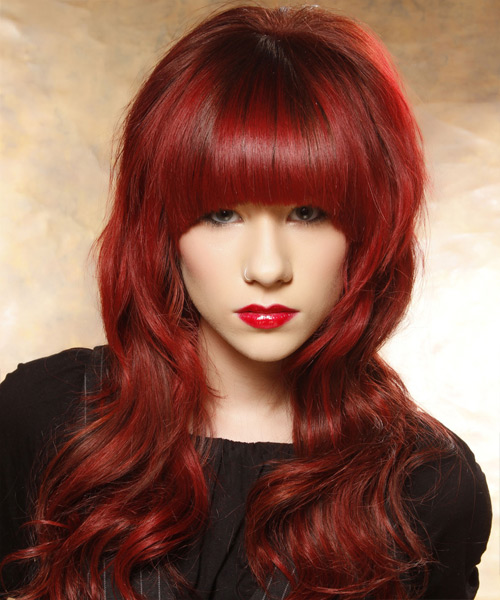 Bangs looks great with big waves too, as our model demonstrates here. Her cherry red long locks look fabulous with an eye-skimming fringe and extra large waves throughout the mid-lengths and ends. She has brushed through her waves for a soft and silky finish and added volume on the crown by backcombing the roots to create a mini bouffant effect.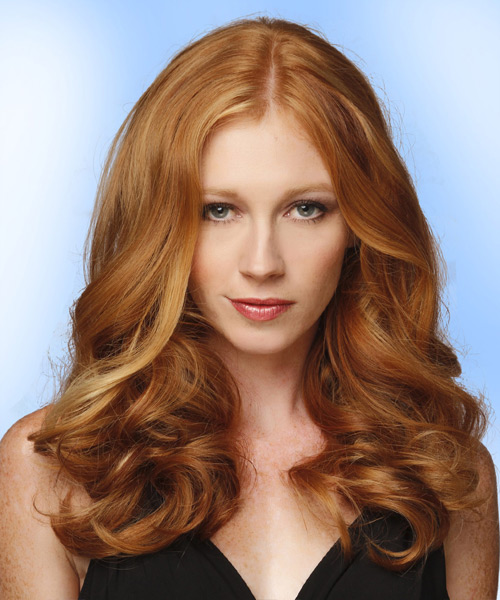 These ginger locks look stunning with carefully styled big waves that fall in front of the shoulders. This formal look can be created by using large hot rollers throughout, then teasing the hair for a voluminous yet smooth and sculpted shape. This hairstyle will need a strong hold product to keep it in place all day and night.
For even more ideas on how to style your hair in big waves, check out these videos: