If you're of a certain age, you'll remember a time when bright hair colors were only for rebellious teenagers. Never would you see pink, purple or orange hair on the red carpet unless an extremely eccentric celebrity was making a statement! Things have changed however, and now anyone can pull off bright hair regardless of their age or fashion sense. In fact, with more and more companies like Schwartzkopf making luxurious shades of colors like green, orange, red, purple and pink for their DIY hair color kits, you can be sure to see even more people wearing bright hair hues in the near future.
If you'd like to take your hair to new color levels, check out these trendsetting celebrities for some ideas!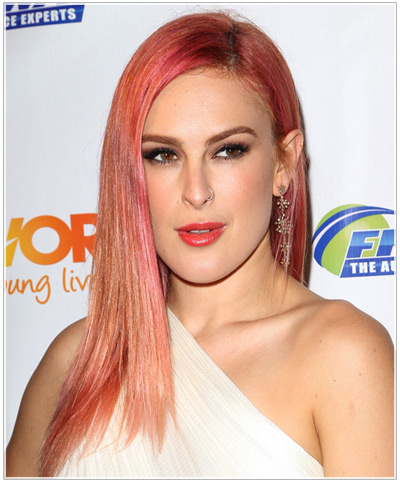 Fancy a bit of pink in your life? Rumer Willis looks stunning in this multi-tonal shade of pink that runs the gamut from a hot cherry pink at the roots down to a baby pink at the ends. This fade can naturally occur with bright colors as they are washed out over time, but it still creates a cool overall effect. You can also purposely create this effect by asking your colorist for an ombre color technique, starting with a bright pink at the top and fading out into a light baby pink. To achieve this pretty pink hairstyle, you will need to first lighten your hair to blonde (if it isn't already there) and then color it pink. Note: If your hair goes a warm, yellowish or brassy blonde, your final result may be more orange-pink that a true rosy pink. You can see this effect on Rumer's mid-lengths.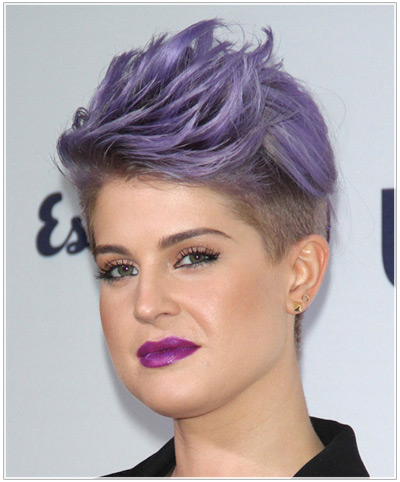 If pink isn't your thing, then consider going violet à la Kelly Osbourne. Kelly has had some lacklustre shades of purple in the past but has finally mastered her purple hue with fabulous results. This silvery violet shade can be achieved by first lightening the hair to a white blonde color, then applying a vibrant purple hue. As with most vibrant hair colors, it will fade fast so a color protecting shampoo, conditioner and styling products are an essential investment. If you love Kelly's shade and have a cool complexion (pink undertones) or a neutral one, give it a go!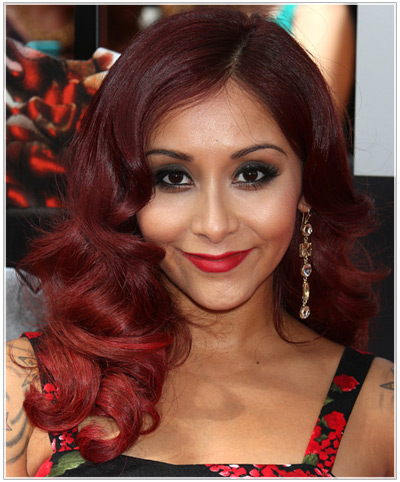 Finally, if you prefer something a little more deep and demure looking, check out Snooki's gorgeous garnet shade. This rich hair hue looks fabulous with medium and dark skin tones and both warm and cool complexions. Snooki has also gone for a cool ombre effect in her hair, moving from a deep dark red at the roots to a bright cherry red at the ends. To add extra glamour to this 'do, Snooki has created beautiful voluminous waves throughout for an old Hollywood glamorous finish. This is the perfect example of how to make a bright and bold color look more sophisticated than edgy—simply style it in a classic, timeless 'do to tone down the overall look.
The bold and bright color trend is an exciting one that is providing us with so many other hair color options in addition to the usual blonde, brown, red and black shades we are used to seeing. Keep checking back for more updates on this trend!