Summer is on its way, and many women are thinking of lightening up their hair color at this time of year. This can be achieved by adding highlights throughout for a sun-kissed look, or by going all over blonde. Not all blondes are the same though, so keep in mind what works well on your favourite celebrity may not work as well on you. To know what will work nicely, check out these simple tips below:

- If you tan easily and have golden tones to your skin, stick with a warm buttery or golden blonde. Dark to medium shades will work well for your base, and you can add sun-kissed highlights throughout for more dimension. If you decide to go light blonde, make sure it has golden tones to it so you don't end up looking too washed out. Or even worse, ashy blonde hair paired with very warm complexions or tanned skinned can even look greenish if it's not done properly.

- Ladies with cool complexions or pink undertones in their skin will do better with ashy or white blonde tones. Wearing a shade of blonde that is too golden will make your face look ruddy and bring out any redness you have, so keep it cool with champagne and wheat blonde shades. Cool complexions can pull off very light blonde hair with ease so don't be afraid to go ultra light if you want to try something new.

Now that we've covered the basics, check out some of the best blondes that have appeared on the red carpet recently.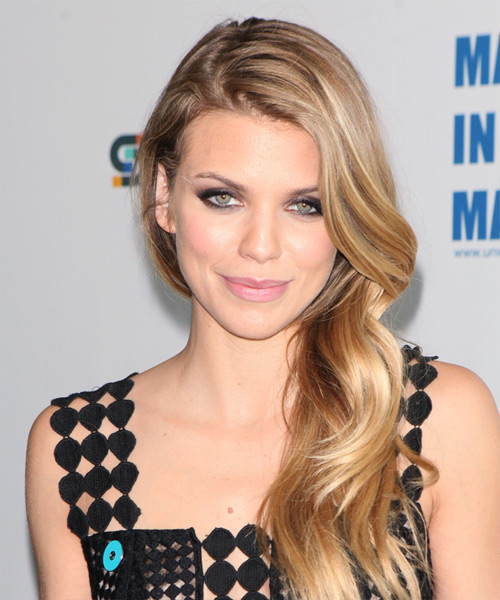 AnnaLynne McCord showed off some stunning blonde hair recently that matched her complexion and eye color perfectly. Anna has warm undertones to her skin and green and yellow tones in her eye color, making her the perfect candidate for this shade of blonde hair. Her base color is a medium golden blonde hue, with light golden sun-kissed highlights throughout that add dimension and shine. If you have or want to have blonde hair, keep in mind that lighter hair can look flat, so highlights are a good way to remedy that.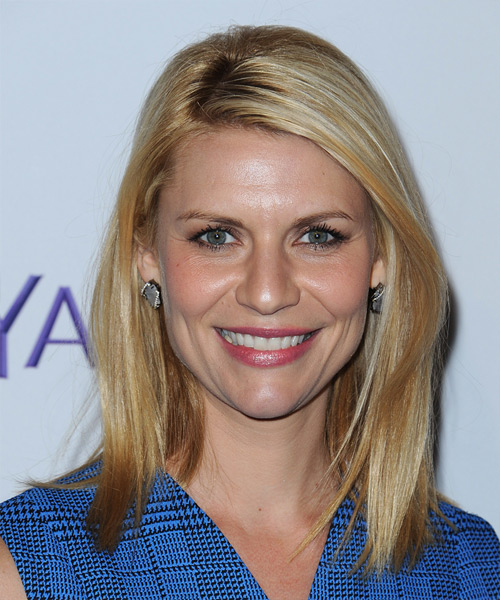 Claire Danes is another lady who loves to flaunt golden blonde hair. Claire also has warm undertones to her complexion and green eyes, which work nicely with this buttery blonde hair color. Claire's base is a light golden blonde, and she has added light blonde highlights throughout to brighten her hair color up further. This beachy blonde color looks fabulous with her blunt bob and gives it a chic overall finish.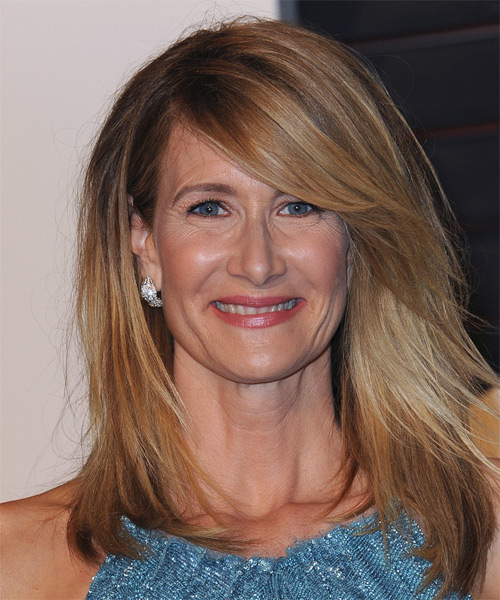 For ladies who want a more demure looking blonde, check out Laura Dern's hairstyle here. Laura has a medium tanned complexion and blue eyes, so in her case a very light blonde hair color wouldn't be ideal. She has chosen a dark blonde shade that is more flattering to her complexion and eye color, but has still added some dimension with lighter blonde highlights. This is a good shade of blonde for women who have medium or tanned skin tones who want a more natural looking blonde color. Choose a dark blonde or light brown base and then add in sun-kissed highlights for a natural, lighter look all over.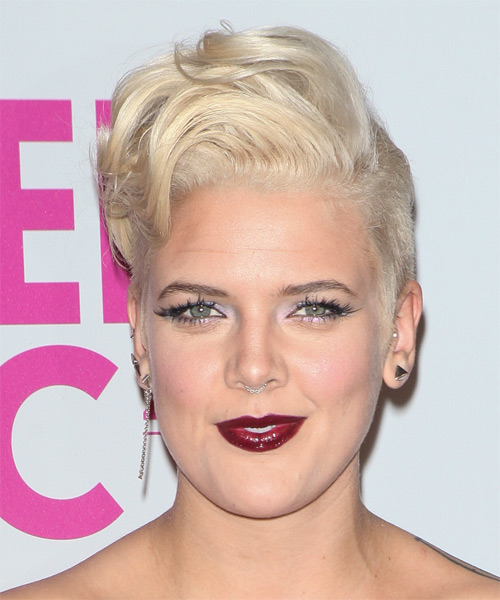 For all of the ladies with cool complexions out there, why not go for an icy white blonde hairstyle, like the one seen here on Betty Who. Cool complexions have the best skin tone for pulling off white blonde hair, so if you particularly love that old Hollywood vintage look then this is definitely one hair color to try out! Although this hair color would look great on any length, it does take a lot of processing and maintenance to keep it looking fresh, so shorter hairstyles will maintain a healthier looking appearance than long hair, which will inevitably get damaged over time.