Limp and Oily Locks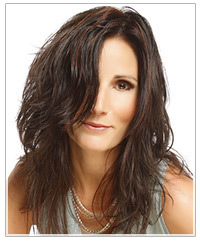 Problem: feels like your hair is oily and dirty no matter how often you wash it, and it's hard to get it to hold a style or look anything other than limp.
Solution: this is a hair problem that has to do with your genetics and unfortunately can't be cured. There are some options you can try to help make the most of your hair, however, such as…
Washing your hair with products designed for oily hair.
Keeping the temperature of your shower/bath to luke warm. Hot water will strip your hair of oil, making it produce even more oil.
Washing with a clarifying shampoo once a week. This will wash out any natural oil buildup or buildup left behind from your shampoo or styling products.
Use a lightweight conditioner or a spray in conditioner. It's important to not skip conditioner because even oily locks needs moisture.
Use a dry shampoo to mop up excess oil and put some texture, volume and grip into your strands. This will also make it easier to style your hair.
Stock up on volumizing sprays and lotions to help pump up your locks.
Master some volume-filled hairstyles.