Spring and summer are always the most popular seasons to hold a wedding, and now is the perfect time to start searching for the ultimate summer and spring wedding hairstyles. Bur before you start on your style search, you may want to consider these important things that will affect your wedding hairstyle:
Will you be outside or inside for most of your day? If you are going to be outside, consider how environmental factors such as humidity, wind and rain could affect your look.
Depending on when and where you get married, summer heat may be a factor for choosing the right wedding hairstyle. You may have your sights set on wearing long, flowing locks, but you may end up with sweaty, stringy tresses if you are getting married in a very hot location.
Your dress is another very important factor in choosing your spring/summer wedding hairstyle. Getting married during the warmer seasons means that you can shun sleeves and go for a strapless, halter, spaghetti strap, off- the-shoulder or short-sleeved look. Your 'do will need to flatter the style of your dress and hold up all day and through those long spring and summer nights.
Now, let's take a look at some of the best spring and summer hairstyles to help you find the one that is right for you. Remember, you can try these hairstyles on (and many more) simply by clicking on the photo!


Bridal Up-dos for Spring and Summer




Lilly Ghalichi's formal updo will suit spring and summer brides that want to flaunt a super classy look on their wedding day. The hair has been curled, teased and swept off the face for a soft look while the back has been pinned into place at the nape of the neck. This 'do is ideal for dresses that have a high neckline such as a halterneck or mock turtle neck dress.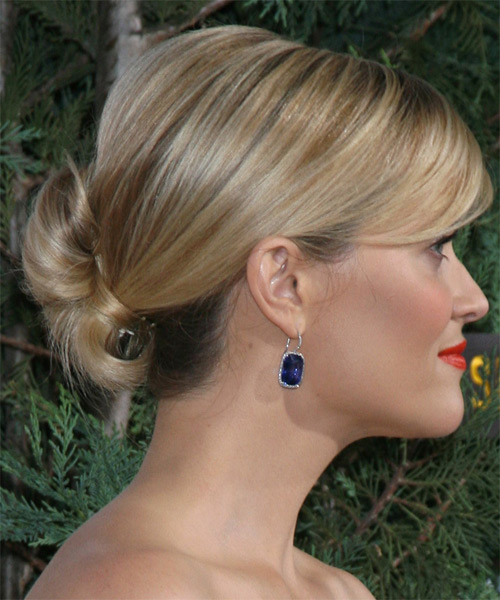 Classic brides will love Reese Witherspoon's chic 'do that is ideal for warm weather. This chignon is simple and elegant, and will suit a strapless dress brilliantly. Reese is flaunting a side swept fringe here which looks great with this 'do, but ladies with a grown out fringe can instead go for a side part and slicked back look.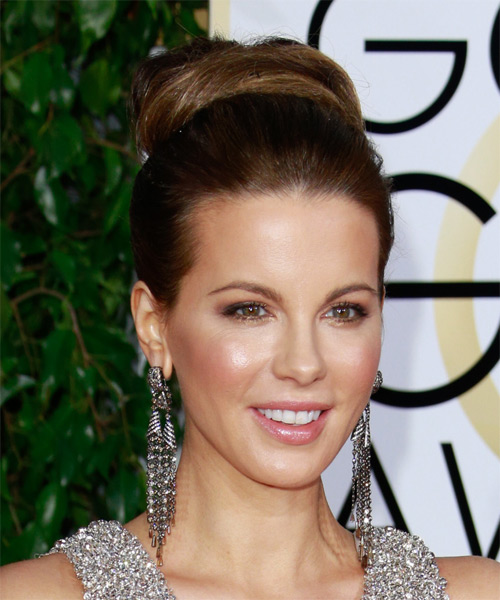 Kate Beckinsale looks gorgeous here in an upswept 'do that features a soft bun at the crown. This hairdo will look great with any type of dress, especially ones with straps, as it will show off the neck and shoulder area. This is also a great hairstyle to choose if you have a great set of earrings that you want to show off.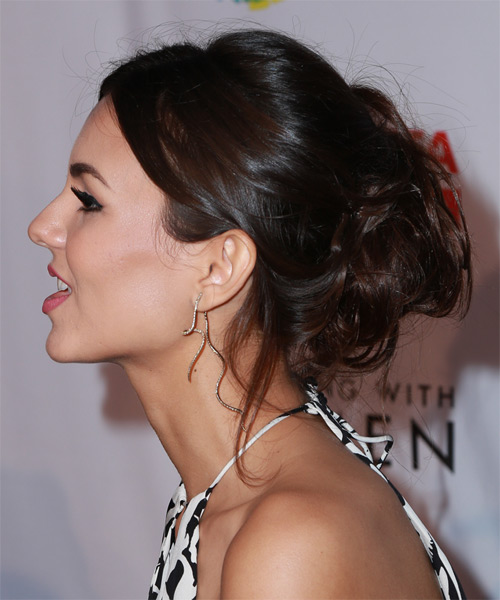 If you are getting married in a humid or windy location, you can work an elegantly undone look with great results. Victoria Justice's stunning updo features soft tendrils left down around the face while a bouffant is created at the crown for lift. The back is looped and pinned softly for a 'do that is ideal for a low veil.
Bridal Half Up-dos for Spring and Summer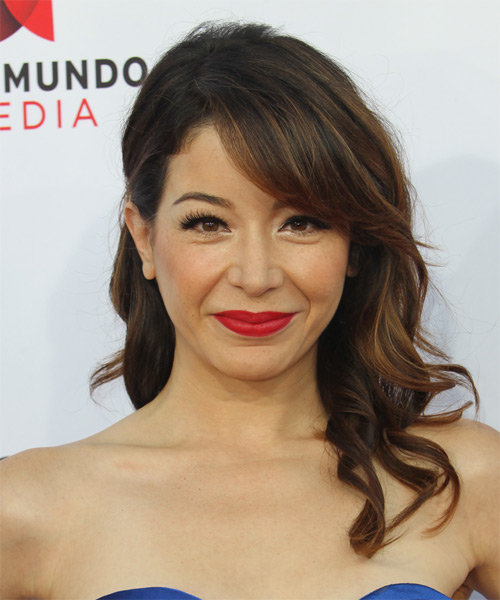 If you want to leave your locks down but worry about staying power, a half up-do may be the answer for you. Katherine Castro shows us one option that would look great on brides with a strapless or off-the-shoulder neck line. This hairstyle features a side-swept fringe, tumbling waves and one side pulled back to create an elegant and stunning look.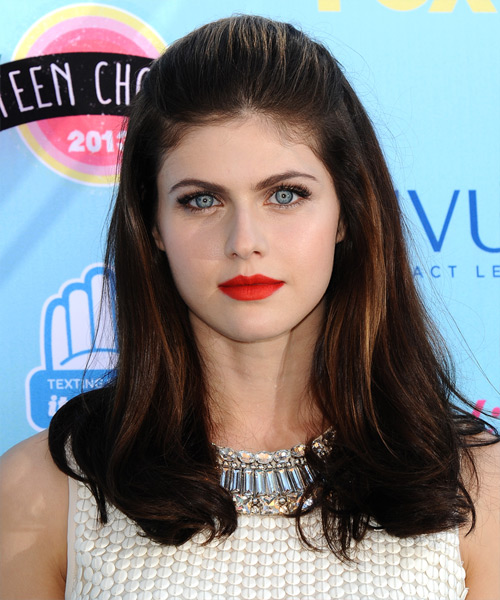 Another half up option is Alexandra Daddario's Sixties-inspired look as seen here. This hairstyle is ideal for ladies who want their locks down but who prefer their hair off the face, perhaps to wear a veil.


Elizabeth Banks shows us how to work this same look, but on shorter hair. Brides with bob hairstyles will find this wedding hairstyle suitable , especially if they are wearing a sleek and simple wedding dress.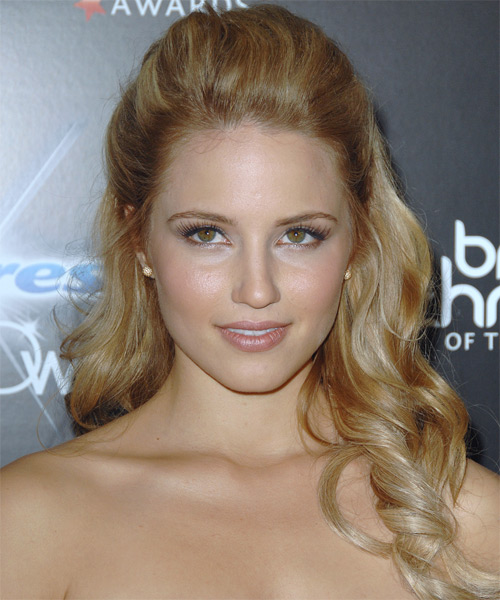 Diana Agron models a half-up do that is perfect for spring and summer weddings where the bride is going for an ultra romantic look. This hairstyle looks great with ultra-elegant gowns but will need lots of strong-hold products to guard against wind and humidity.


Bridal Hairstyles Worn Down for Spring and Summer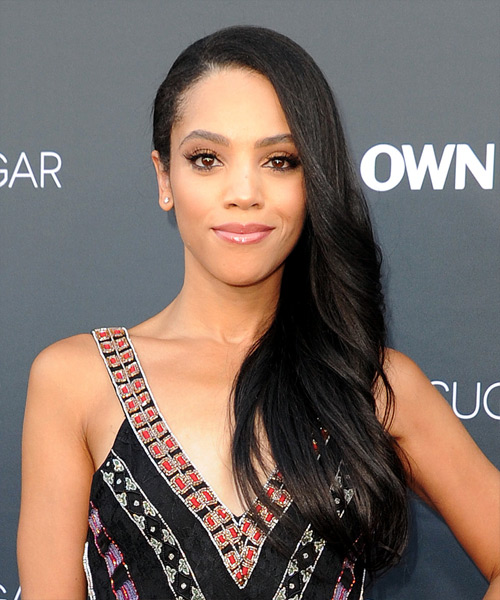 Bianca Lawson shows us how to wear a formal long hairstyle that is ideal for a spring/summer wedding. Keep the hair long and sleek with some subtle waves throughout the lengths and ends, then sweep to one side for a stunning finish. This hairstyle will look great with a spaghetti strap or sleeveless dress.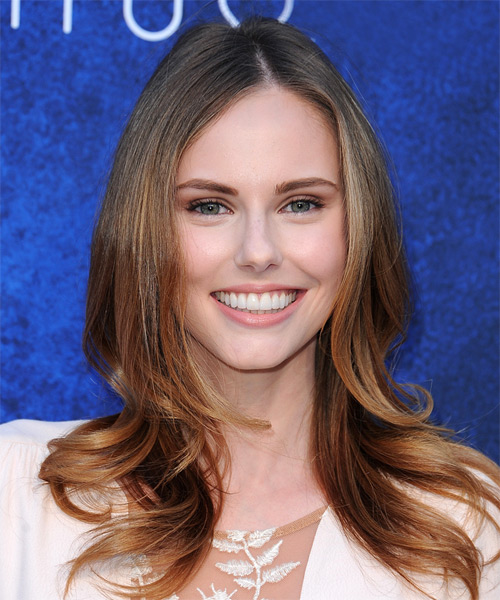 Another option to wear your hair down for your spring/summer wedding is this high volume 'do that has soft and romantic curls throughout the ends, as seen on Alyssa Campanella. The roots have been teased and backcombed for extra lift and softness. This would look great with a lacy wedding dress.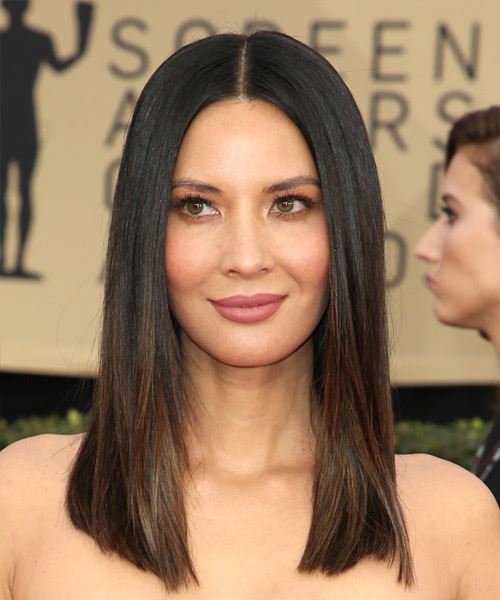 Short and medium hair can be worn sleek and straight for a stunning spring/summer wedding look. Olivia Munn's bob is ideal for brides who want a classic or timeless look to their wedding. This shoulder-dusting bob is ideal for pairing with a strapless dress or off the shoulder gown.

These are just a few looks that you can choose for your spring or summer wedding. If you need more ideas, check out these informative videos for more styling tips and tricks.