This year I'm doing a two-part feature. Here, in part one, I'm going to look at 10 nominees' hairstyles from before the MTV awards. I want to work out who needs to improve their look for the big event (Miley: I hope you're reading this). Next week, in part two, I'm going to compare the stars' new hairstyles at the actual MTV awards with their old hairstyles. Did they get better or worse?
Miley Cyrus: Wide Load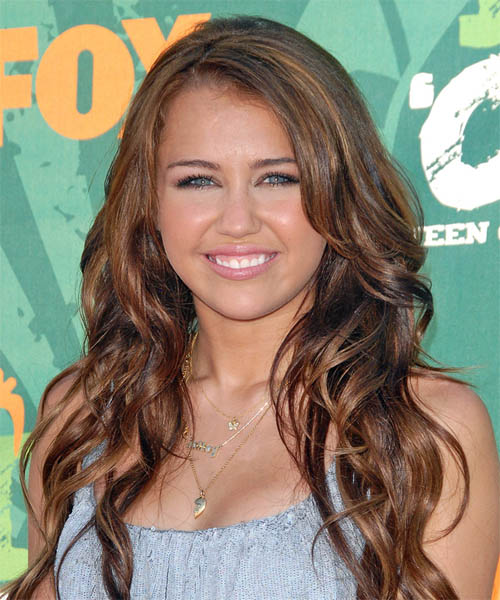 Miley's everywhere at the moment, pushing the boundaries of her teeny age group. Here she is at the Teen Choice Awards 2008 with her trade mark wavy locks. Layers cut through the back and sides balance-out the body and bounce, giving this style plenty of volume.
Room for Improvement: Yes
There's no doubt waves are seductive on mature women, but they really only make Miley's face look wider and fatter. Straighter hair definitely suits her best- perhaps something half up with straighter pieces left out would be much more striking at the MTV awards. (If you're interested, you might like to try "Find Your Perfect Hairstyle," our free hairstyle consultation.)
Mariah Carey: Stay Down There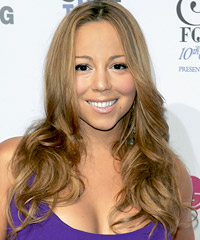 Mariah's locks were let loose last year at the VH1 Save the Music Gala. The waves work really well, and sliced ends effectively give her edges a softer look. It's a good style if you've got an oval or diamond shaped face, and fine to medium texture hair.
Room for Improvement: Maybe
But Mariah's face is a little bit too long to make this style totally work. More angled bangs would have been better to shorten the appearance of her face. She got the length right though, because wearing her hair down not up is definitely the right hairstyle for her face shape.
Taylor Swift: A Bit Limp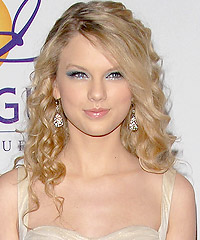 Taylor's shoulder length hair had a mixture of medium and short layers cut throughout to create all over body and bounce. If you've got medium to thick hair this style's for you- and it's easily achieved with a blow-dryer or hot rollers.
Room for Improvement: Definitely
It's a great style, but probably not the best for Taylor. Since her hair's a little too thin, some darker lowlights would have created a bit more contrast and given the illusion of thickness. Taylor's got nice cheekbones too, so I think she could have shown these off a little more. It'd be nice to see her at the MTV awards with some of her hair up.
Rihanna: Chunky is Good
I'm getting over her too, but let's face it: her hair always looks good. Crops are in, and Rihanna's skipped the "conservative mom" look (Katie Holmes' current hairstyle) and gone for a funky asymmetrical style. Key is having one side cut shorter above the ear and the top tapering down to the opposite side.
Room for Improvement: Surprise Me!
This hairstyle gets a big thumbs up from me. It's the perfect razor-cut, and the chunky violet sections are eye-catching and attention grabbing. Could Rihanna do something even better at the MTV awards?
Britney: Don't Gimme More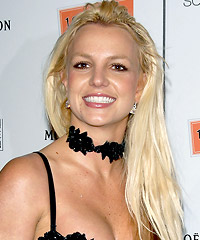 Britney's hairstyle from last year has the potential to look luscious. Length has been left to hang down the mid back, and sliced layers have been cut through the back and sides to ease weight around the edges. Pinning the hair up is a great way to add height.
Room for Improvement: You've Got No Choice
For Britney though, too much bleach ruined the potential of this style. Like any color, it's important to make sure it matches your complexion, and in Britney's case a more golden color would have suited her peaches and cream complexion better. (She would have benefitted from "Choosing Your Skin Tone and Enhancing Your Hair Color," our free hairstyle consultation). The pressure's on for this "comeback kid" at the MTV awards, and many people will be watching this space. . .
Madonna: Helping You Stay Regular
Madonna wore this medium curly hairstyle late last year in New York. It's been cut to one length, and layers through the back and sides have helped intensify the volume. At the front, layers were cut to shape her face, and it's quite a low maintenance style.
Room for Improvement: Yes
This hairstyle could be better, and I'm sure even Perez Hilton would be a little disappointed with Madonna here. It's just a bit "regular" don't you think? And its shape is a little too triangular and short and makes her heart shaped face look even wider. My suggestion for the MTV awards: keep the color only.
Jordin Sparks: More Than Fashion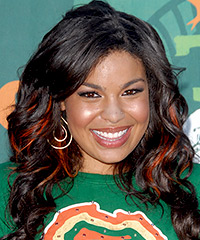 Jordin's hair at the Teen Choice Awards 2008 was definitely fashionable. It's full-bodied with lovely movement and bounce thanks to layers cut through the sides and back enhancing her waves. It's the right hairstyle for hair type and texture that's medium to thick.
Room for Improvement: Yes
Sometimes fashion doesn't quite suit though. Sure, her waves are trendy right now, but straight hair suits her better because it slims her face shape a little. Also, the red flashes are cool, but I think if Jordin ditched them she'd benefit from a more mature and sophisticated look.
Pete Wentz: Lighten Up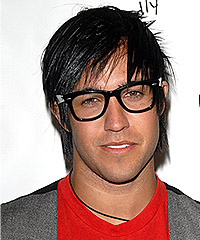 Pete's hair was a bit shorter than usual when he hosted the preview of the Wayne Hadley collection this year. The guitarist from Fall Out Boy has had his ends razor-cut for definition and a wispy finish, and together with the jet-black color, his asymmetrical and jagged-cut fringe quite easily pushes this hairstyle into emo territory.
Room for Improvement: Perhaps
Pete's hair definitely suits his role as grungy band celeb, and so do those (fake?) glasses and that cardigan. I'm tempted to say some highlights would make his hairstyle look a little less solid and heavy, but I don't think that would really suit his image. I will say, though, a bit more length at the sides and back would even out his long diamond shaped face better. (Pete: you should have read "The Right Hairstyle for Your Diamond Face Shape"!)
Nick Jonas: Slow Down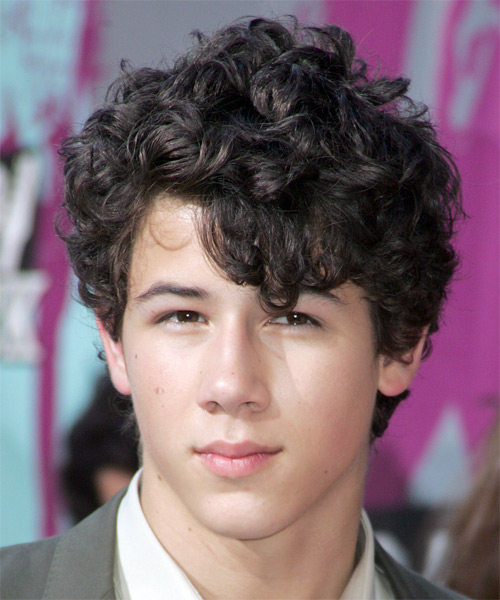 Nick wore his hair a bit shorter this year at premiere of Camp Rock. The back and sides were cropped shortest, and some length was left through the top to accentuate his natural curls. If you've got naturally curly hair then this would be quite a low-fuss style.
Room for Improvement: Probably Not
It suits his image, no doubt, but I can't help think Nick's style makes him look a little conservative and "old before his time." Even more length on top, and maybe some length falling in his face and around his eyes more, would have looked more natural. But the color's definitely great and suits his fair complexion.
Dave Grohl: Why Not?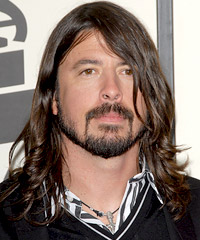 Dave's had this style for a while now, and it really works for him. It's layered through the ends to soften the overall look, and the front layers create a sexy shape and complement his neck line well.
Room for Improvement: It's High Time
I think Dave needs a change. Sure, he's the ageing darling of indie rock, but that doesn't mean he can't move with the times (like Bernard Fanning for example). At the very least, how about reinvigorating yourself with something a touch lighter in color?
Ok, so this is a selection of the stars and their hairstyles from before the MTV Video Music Awards 2008. Let's see what their hair's like at the actual event. Better or worse? You decide too, click here for part two. . .