If you've ever bought foundation, lipstick and other makeup shades only to find they don't suit you when you get home then use these tips to select the right shade for you.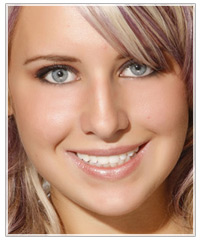 When it comes to choosing the right shade, use the in-store testers or ask for a sample that you can try across your jaw line in natural light. If you can get a sample, take it home and try it with the rest of your makeup to see if it's a good fit.
It's also a good idea to get two shades of foundation when you can afford it. Get a light shade and a shade that is slightly darker. This will cover you for skin color changes during different seasons. Two shades will also allow you to create a custom blend if you still can't get the exact color you need. Just mix the lighter and darker shade together until you get a shade that suits your skin.
Aim for a color that… blends into your skin so well that it looks like you're not wearing any makeup.
Blush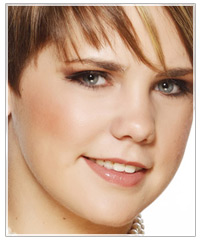 To choose the right blush you don't need to look any further than your own skin. The perfect blush shade can be found by pinching your cheeks and then choosing a blush shade that closely resembles the color that appears. Apply the shade to one cheek and check it against your other cheek to see if you've found the right match. If you can't find the exact shade, or you need a longer lasting result, apply a sheer amount of lipstick in the right color to your cheeks and then add a similar blush shade over the top.
Aim for color that… appears in your skin tone naturally to get a flawless, romantic flush-cheeked look.
Lipstick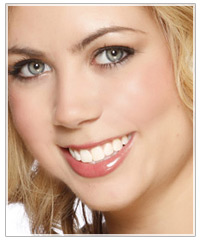 For a foolproof way to find a lipstick that will look natural on your lips, look at the darker color on the inside of your lips and find a shade of lipstick that matches. As for colors, choose lipstick that is a good color match for your skin tone (cool, warm or neutral) or stick to options that come from color lines that are universally flattering, such as plums, browns and corals. Don't forget that the color on the packaging could look lighter or darker on you because of the color pigments in your lips. Always test the shade on your lips in natural light before buying.
Aim for color that… is the same shade as the darkest color on the inside of your lips, or colors that aren't too extreme and will enhance your complexion.
For even more helpful makeup hints, see our full range of beauty articles and beauty blogs.