It's not just healthy, shiny hair strands that can make your hair color stand out; makeup is also a fun and easy way to put the spotlight on your hair color. To see what we mean, try teaming your locks with eye shadow colors that will bring out the best in your brunette shade.
Eye Shadow Colors for Brunettes
Everyday
For a no fail eye shadow choice, earthy shades of brown compliment and blend perfectly with every brunette shade, whether it's light, medium or dark.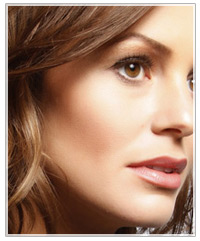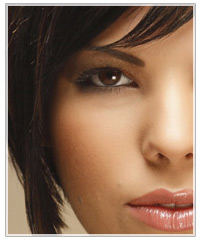 Light brown eye shadows (as pictured above) go especially well with espresso brunette shades as they pick up and highlight the beautiful tones of your color.
Other great all-round everyday eye shadow choices for brunette locks are honey, caramel, brown and gold inspired hues.
Bold and Beautiful
For an evening or bold look, eye shadows that have a nice deep hue are great choices, especially for dark brunette/black hair colors. Try rich purples, plums and jewel colored shadows.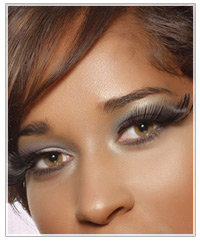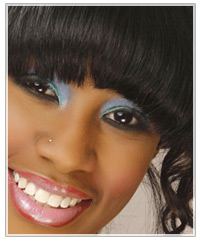 For eye definition that will match any depth of brunette color and allow your hair to pop, gunmetal grey or blue (as pictured above) are perfect options.
For those with black hair, putting the focus on your eyes with smoky shades in charcoal and navy is a safe bet.
Fun and Fresh
Brunette shades are neutral enough to be able to offer a nice compliment to some very fun and fresh eye shadow colors.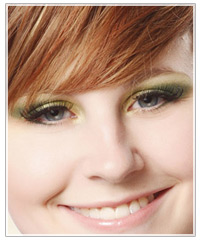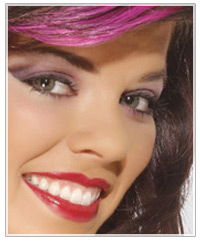 Light and medium brown hair colors (think caramel and chestnut) are especially soft and flattering, so use the chance to play with bright eye shadow shades in blue, green and purple (as pictured above).
Using bright eye color choices with brunette shades that have a golden or caramel touch to them also stops your skin tone and hair color from blending together.
We hope these eye shadow ideas have given you some inspiration. Two final tips for using eye makeup to enhance your hair color is to remember that if your eyes are the centre of attention, play down the rest of your makeup with light lips and barely blushed cheeks, and to enhance your eye shadow with lashings of mascara and softly blended eyeliner.
To see how you'd look with any of the brunette hairstyles pictured in this article, click on the above images to try the virtual hairstyle with your own photo!