It was probably something you didn't even notice until you left the house or saw an unflattering photo on Facebook, but it's not a look you'll be keen to repeat. Avoid it by using these makeup tips.
Ensure You're Wearing the Right Formula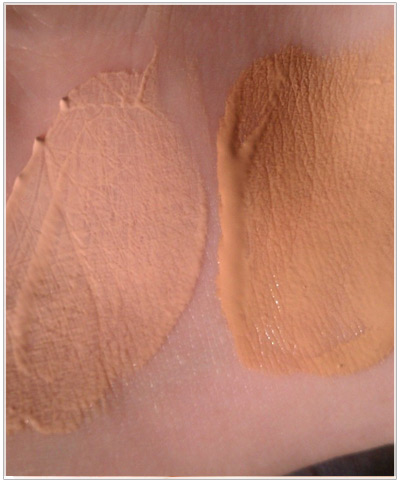 This rule doesn't just apply for the right type of foundation formula, but also for your skin. If you're wearing a foundation that isn't going to work well with your skin type and is the type of formula that barely gives coverage then it's very easy to apply too much and end up with a caked on finish.
Avoid this by first choosing the right formula for your skin type (oily, dry, youthful, aging) and then getting the appropriate level of coverage (light, medium etc). As a general rule, creamy formulations are also better for avoiding a caked-on finish and they go on much smoother than mineral or powder based foundations.
Prepare Your Skin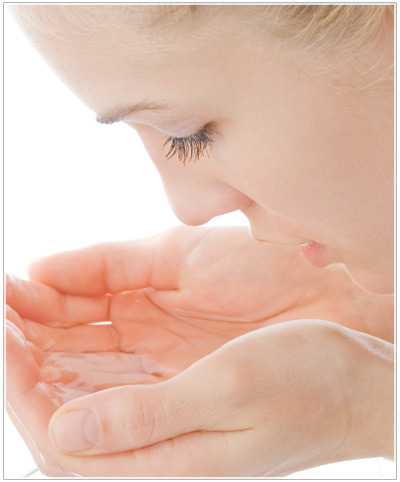 If you're skin is prepared properly then you won't need to apply too much foundation, which will naturally steer you clear of a cakey look.
If your skin is oily, ensure it has been washed and then apply an oil-free moisturizer. All skin types need to be moisturized and will provide you with a much better finish than if you'd opted for no moisturizer.
For dry skin, lightly exfoliate your skin first with an exfoliating cleanser or textured wash cloth, cleanse and then moisturize with a small amount of dry skin moisturizer. Your foundation should ideally also be a moisturizing formulation so that will give you an extra moisture boost.
Makeup Tip: after your moisturizer has been given the time to dry, apply a light application of makeup primer. It will help your foundation to glide on smoothly and help to stop it caking into creases.
Apply the Right Color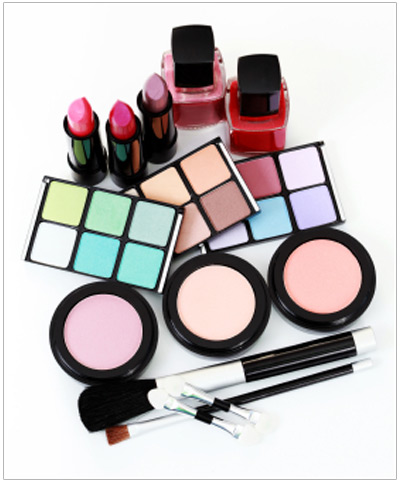 If your foundation is too dark or too light for your skin tone then looking cakey is just one of your problems. The color should be a perfect match (or near to it) for your natural skin tone and should blend in so effortlessly that it doesn't even look like you're wearing foundation. All you should see after applying your foundation is one tone skin that is free from uneven color, bags under your eyes etc (you should look refreshed), and this color should go seamlessly from your face to your neck. If your color doesn't do that, it's time to find the makeup color that will.
Apply Your Foundation Sparingly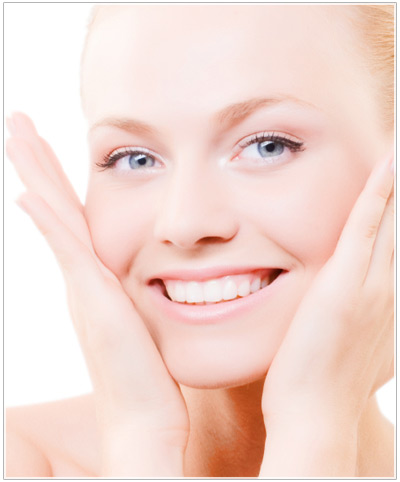 If you've got the right formulation and color and your skin has been prepped properly, all that's left is to apply your foundation, and this should be done sparingly. If you've got everything else right, you shouldn't need a lot of foundation to get the coverage that you need for a flawless look. It's when you've chosen your foundation poorly that caking a lot on to get good coverage is required. If you've done your homework and chosen wisely, you shouldn't have to cake on your foundation.
Application Tip: believe it or not, foundation is not actually required to be applied to every inch of your skin. Just dabbing it onto the areas that need the coverage (usually around your nose, under eyes, cheeks, chin and forehead) and then blending it in should give you enough coverage to cover the problem areas and give you a glowing look.
Makeup Tip: it's also a great idea to apply your foundation using a foundation brush. It requires you to use less product and gives a better finish than your fingers or makeup sponges.
Set Your Foundation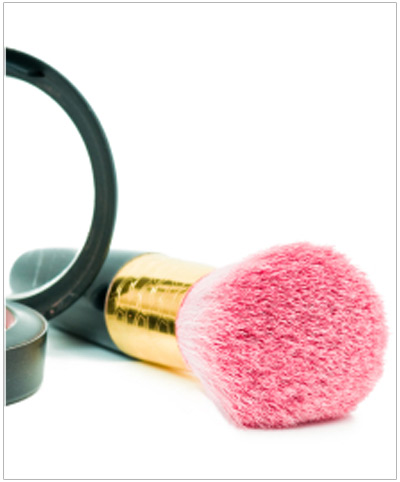 When you've applied your foundation to cover up the areas that need it, brush a very light dusting of translucent powder over your finish. This will keep your foundation on your skin where you need it, and ensure it lasts longer and has a soft finish.