If you were born between December 22 and January 19, then you are lucky enough to be born under the star sign of Capricorn. This sign, represented by the sea goat, is a down-to-earth, luxury loving sign that values hard work and material success. Cappie girls are all about the finest things in life, and tend to look like a million bucks on a daily basis. This isn't to say they are materialistic and shallow. In fact, they are quite the opposite. Cap women want to make their own way in life and will work hard for everything they have, and in that case, they should have the best of everything!
Appearance-wise, sea-goat women tend to be slender with well-shaped bodies and very dainty legs, ankles and feet. Their skin, like all the earth signs, is clear and radiant, and they have very strong teeth; you'll know a Cap woman as soon as you see her million dollar smile. Capricorn Kate Middleton is the perfect example of these traits
Capricorns are earthy beauties who are reliable, hard-working and independent. Capricorn women are usually at the top of their professional game, so their image often shows off their high status. These mountain-goats would rather buy one quality, classic item than a dozen cheaper, trendy ones, and the same goes for their hair.
Sea-goat women tend to have hair types of two extremes—either thick and wiry or thin and silky. It is usually medium to dark in colour as well.They love to use only the best hair styling products to keep their manes in check. Capricorns are known for having slender noses, wide smiles and prominent cheekbones. For Capricorns with weak or thin hair, finding styles to make their hair more voluminous is key.
Check out the best hairstyles for Capricorn women below, as modelled by some famous sea-goat ladies themselves!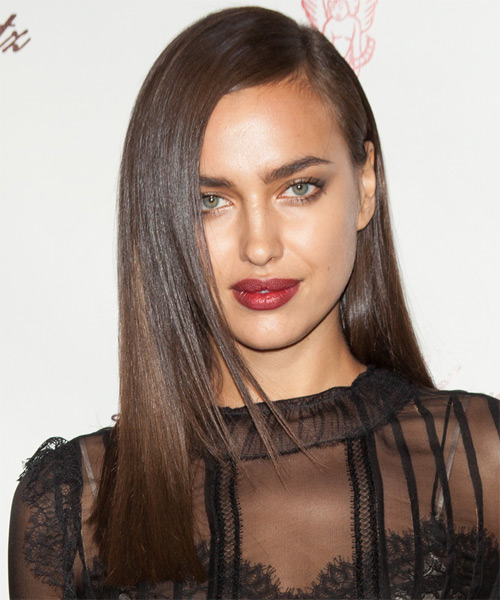 Irina Shayk looks every inch the Capricorn lady here with her luminous skin, large eyes and that shiny sleek hair! Irina has the thicker type of sea-goat hair, which she has styled with a killer blow-dry and deep side part. This plain but elegant 'do suits the Cap woman perfectly because they are all about no-nonsense hairstyles that exude pure class. (You'll never catch a Cap in garish hair colours or juvenile looking styles). Irina's earthy brown colour is 100% Cap-approved too!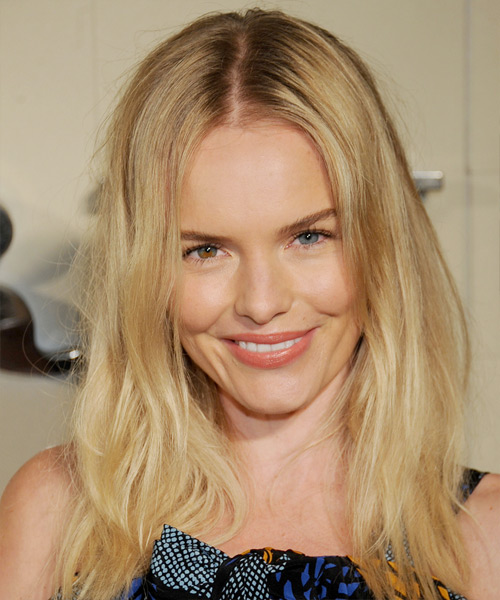 Kate Bosworth is a fair-haired sea-goat who has gone for a simple beachy look here. While Cap women do have a reputation for being all about business, they can pull off casual looks too and have a very good sense of 'city chic'. Kate's effortlessly cool 'do is perfect for a Cap woman on her day off or for any casual situation. Caps tend to have a bit of natural wave to their hair so this 'do can be created in an instant with some curl enhancing or sea salt spray.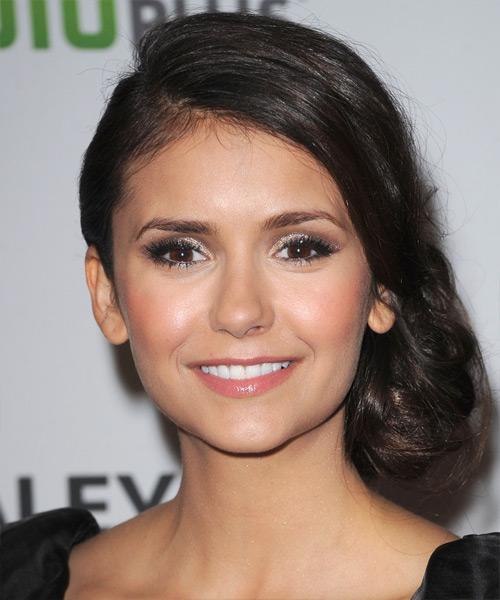 Sea-goat ladies also love a good demure-looking 'do. Here, Nina Dobrev is flaunting a gorgeous, classy low bun that is just perfect for Cappies. This hairstyle is ideal for those sea-goats who have thick and/or wiry hair and need a sophisticated way to tie it back. The side low bun is a great option for all those formal events that the Cap lady loves to attend!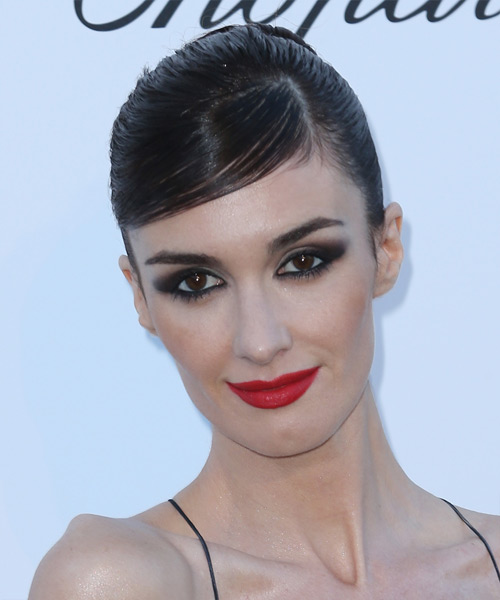 Capricorn women, even with their awesome sense of humor, often get the bad rap of being the taskmasters of the zodiac. They may not be strict and serious 100% of the time, but they can certainly pull off 'uptight' hairstyles with ease. Think slicked back buns like Paz Vega's here, tight ponytails and any other 'do where the hair is pulled back in a tight fashion. Use some gel like Paz to get that ultra tight and slick look.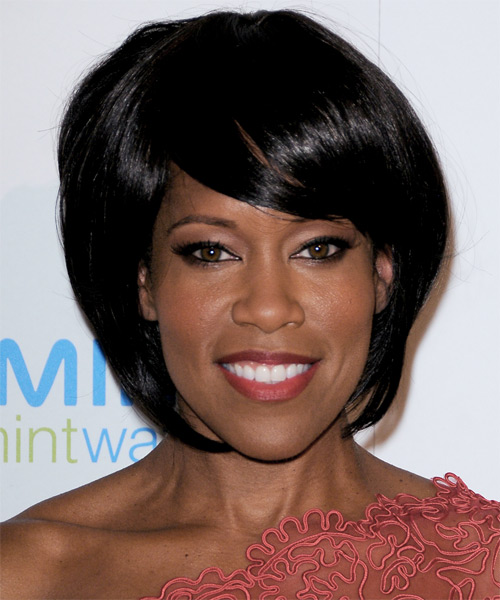 Here, Regina King is working that professional, no-nonsense style that Cap women are known for. Her sleek and shiny black hair is worn in a voluminous but perfectly coiffed short hairstyle with a side swept fringe. The jet-black colour looks fabulous on her, as it should—Cap women are notorious for wearing dark earthy colours on a regular basis, especially black.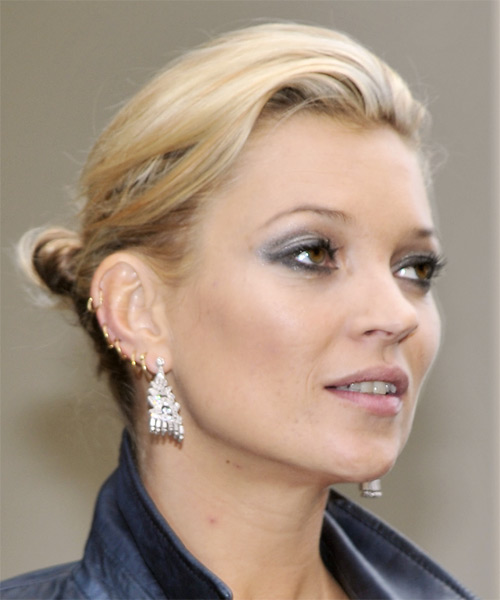 Kate Moss is the epitome of Cappie class with her stunning looks, but let's face it, her hair has never been her strong suit. Here, Kate Moss makes the most of her Capricorn cheekbones with this simple and elegant updo. Kate is wearing a chic chignon, with her hair loosely swept back off her face. This 5-minute style is a perfect for cool Cappies on the go.she manages to work with her thin hair by pulling it back into an elegant chignon- perfect for Cap women who need to pull their hair back for day or night. Copy Kate's style and sweep the fringe back off your face rather than parting it for a classy finish to this chignon 'do. The diamond earrings are a fabulous addition for Cap women too.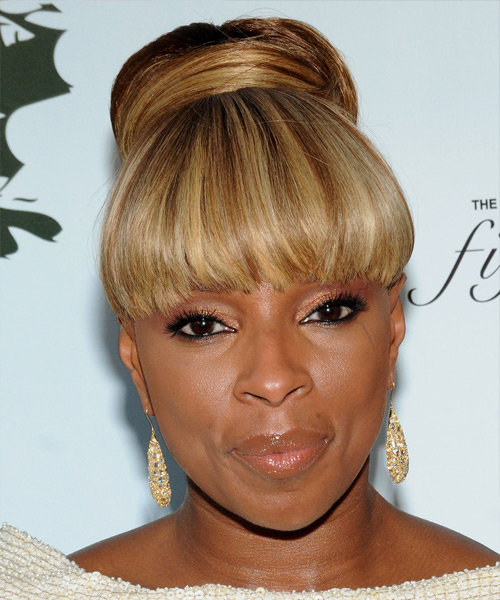 Mary J Blige is another successful Cap woman that knows how to work her features. Here, she flaunts a classic topknot and blunt fringe to highlight her amazing bone structure and those deep, dark eyes that Cappie girls are known for. This look can be achieved at home easily by wrapping the hair into a topknot and drying the bangs with a small round brush. If you have short hair, a hairpiece would work here also.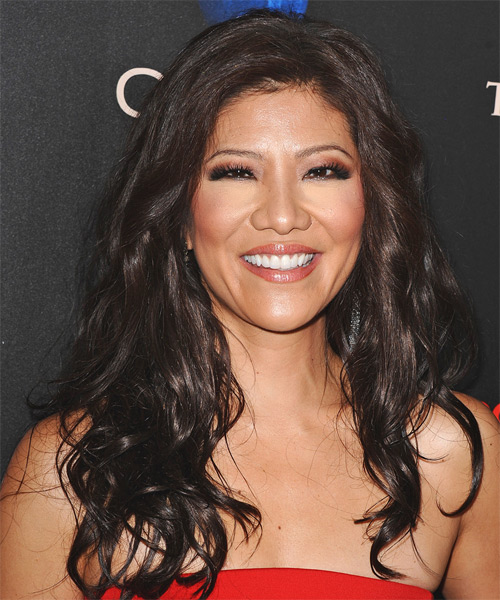 It's a well-known fact that Capricorns actually reverse age, and look better with time. Just take a look at Julie Chen. With every year that passes by she looks even more youthful and glamorous. Here, Julie has embraced her Cap hair by wearing it long and wavy, letting its natural gloss and sheen be the mane attraction. Julie has thin hair like most of her Cap sisters and uses extensions to fill it out, as seen here.


Nina Dobrev has the same birthday as Kate Middleton (January 9) and the same features- thick glossy hair, beautiful brows and a gorgeous smile. While these two don't suffer from the typical Cap problem of thin hair, they do have the wiry/textured hair that the sea-goat ladies are known for. If this applies to you, then Nina's look is perfect for you. Keeping your hair long and classic is a great option that will suit both your hair type and classic personal style. This look can be achieved at home with a hair dryer and rollers, or by getting a top-notch blowout at the salon- a favourite pastime of Cap women!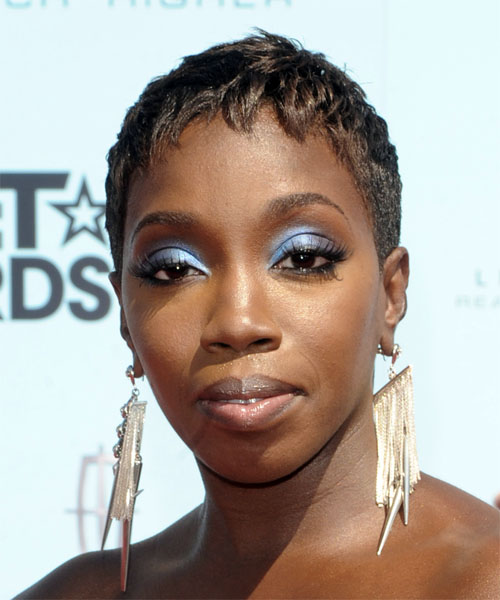 Estelle flaunts a super short pixie haircut that brings the spotlight to her large eyes and full lips. This practical hairstyle is a must for Capricorn women who want a no-fuss short hairstyle.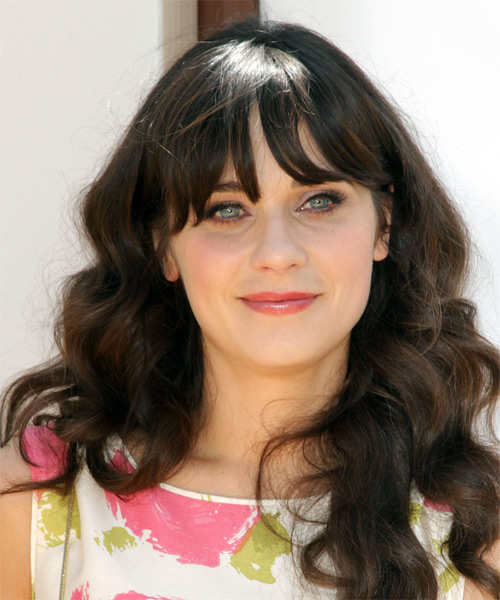 Zooey Deschanel's hairstyle is perfect for Capricorns who love long hair and waves. Her long fringe creates a nice frame for her blue eyes and the brushed-out waves give extra soft volume and bounce.
Hair Care Tips for Capricorn:
- If you are a Cap women, make sure to use a weekly intensive hair mask to keep your locks looking strong and glossy.
- Avoid cuts with too much layering and go for blunt edges if you have thin hair.
- Stick to classic hairstyles that will mesh with your sophisticated image, but don't be afraid to embrace your reverse aging and try out longer, more youthful hairstyles as you mature.
As you can see, sea-goat women are the sultry sophisticates of the zodiac. To all of the classy, strong and successful Capricorns out there- Happy Birthday!