This is Extreme Hairstyles: Part 1, where we look at all of the craziest hairstyles that have been worn both on and off the red carpet. Some are even passed off as 'fashion' from cutting edge hairstylists. Here's are some of the most extreme hairstyles we've seen recently. Would you ever be brave enough to wear these out?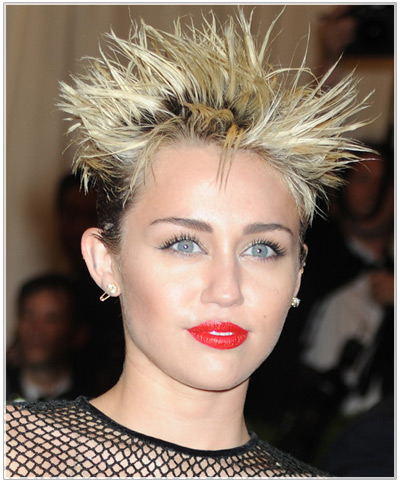 You know Miley Cyrus is dying to be on this list with her cra-zay new hairstyle that has been taking on a life of its own. Miley is loving her new short 'do with shaved sides and uses a lot of creativity when styling it—from smooth pompadour styles to mini buns, she's done it all. This 'do however, has to be her most extreme to date and therefore makes it on our list. Miley was going for a punk look here, which she achieved with her bleached blonde spikes and dark roots. This style can be created by taking thin sections of hair, spraying them with hairspray and then using a flat iron to style them outwards, followed by more gel and hairspray of course. If you want to go for the punk look or just want to enhance your natural bedhead look in the morning, then this 'do may be for you.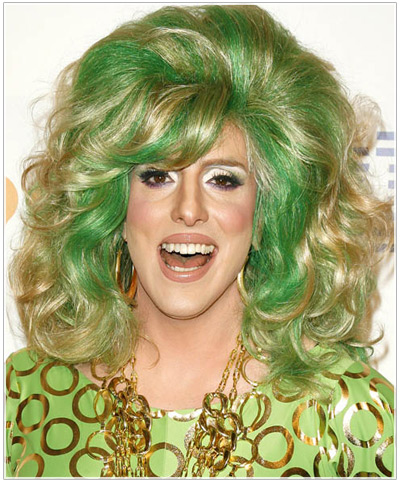 Hedda Lettuce is a drag queen so naturally, she's going to have one extreme hairdo. This larger than life hairstyle is obviously a wig, but those who really want to add a bit of extreme to their 'do, á la Hedda, can do so by using green clip in extensions to add body and color, and then styling the hair with maximum curl and volume. But be warned, to get the extreme height and body seen here it will take a whole 'lotta time, backcombing and hairpieces to make it happen!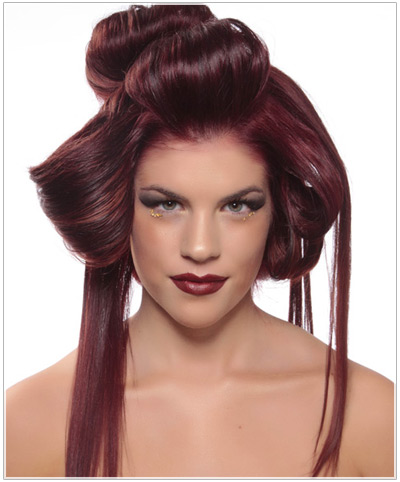 Compared to Hedda and Miley, our model's extreme hairstyle looks tame, but it's still a great feat for most people to pull this one off. This modern "Geisha gone wild" look is created with oversized rolls on the crown and sides, with long, straight strands left out in random sections of varying thicknesses all around the head. This would be a cool 'do for a costume party, but for everyday it would (a) look odd (b) not do well in any sort of weather and (c) look like it would be really uncomfortable to wear!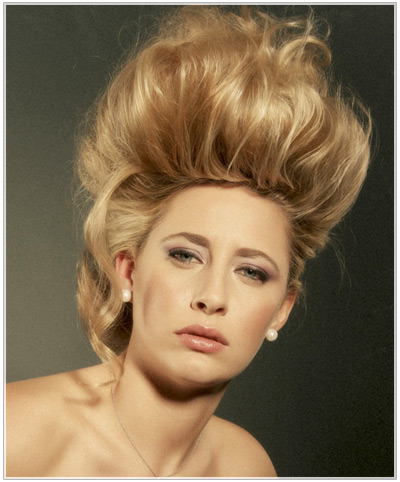 Finally, our extreme hairstyle lists ends with this massive beehive/bouffant look. This is extreme on all levels and there certainly is a lot going on here! Our model is flaunting a supersized beehive with a messy windblown look rather than the sleek Sixties-style beehive and has left a curled tendril down on one side for good measure. This prom queen inspired extreme 'do will definitely turn heads—but is it for the right reason? If you are brave enough to try this style out, let us know!