Taylor Swift has been known for her trademark blonde curls and sugary-sweet image ever since she burst onto the music scene. Her long mane was often parted to the side, with her corkscrew curls worn long and loose. This was a great look for Taylor; it flattered her face shape and suited her music persona—wholesome and sweet.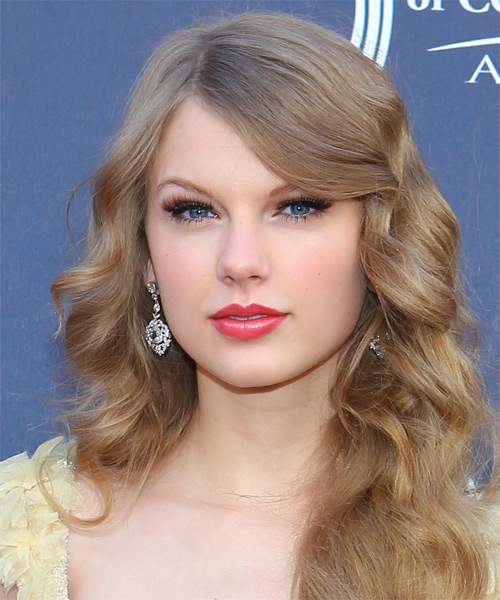 Taylor has recently unveiled her new, more mature look and has so far won rave reviews. She has kept her dark blonde color the same, but the straight, sleek look brings out the gloss and shine that was missing from her curly hair. She has also added an eye-skimming fringe, which is a fashion-forward and trendy addition to her very long locks. Taylor may be trying to create a new image, or maybe she's just experimenting. In any case, it's nice to see her get out of her hairstyle rut and try something new.
It has to be said that Taylor's makeup that accompanied her new hair was spot on. Her warm coral blush and lipstick matched her dress perfectly, not to mention her skin tone and hair color. It's no wonder so many young women think Ms. Swift is a style icon!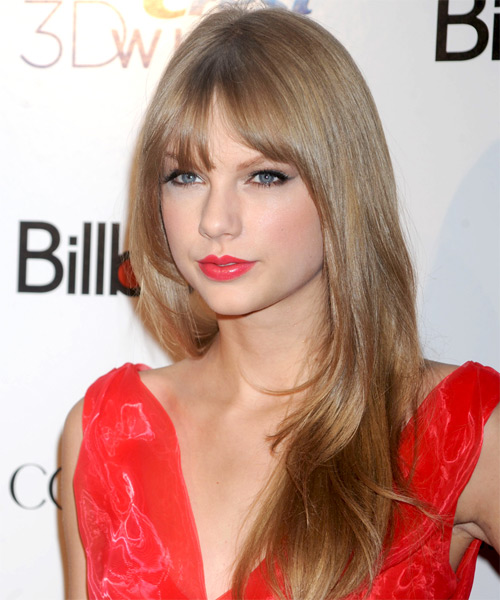 See more Taylor Swift hair and makeup looks and try the hairstyles on with your own photo.