She's the face of Project Catwalk, although Karl Lagerfeld famously said that no one in the fashion world even knows who she is (ouch!). So maybe this former Victoria's Secret angel is more TV celeb than model these days, but nonetheless, Heidi Klum has provided many years of hair, beauty and style inspiration to women everywhere. Here are just a few of Heidi's best hairstyles over the years.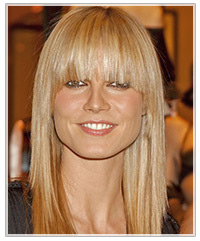 Here, Heidi is looking fashion-forward in a poker straight hairstyle with lots of layers and a blunt eye-skimming fringe. Her golden skin tone and bright green eyes take centre stage with this look.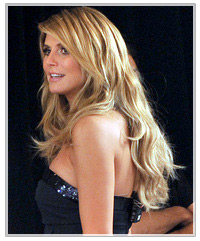 In this photo, Heidi looks A-List in long blonde hair extensions and loose waves. This is a soft and feminine look that is pure Hollywood.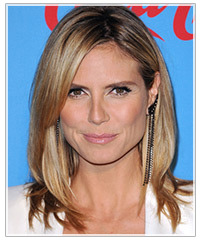 Heidi looks like she means business in this sophisticated layered bob that brings out her high cheekbones and fabulous bone structure. This haircut signifies the end of Heidi the model and the beginning of Heidi the television mogul.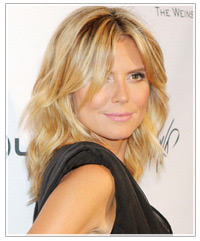 These days, Heidi is keeping her hair loose and wavy, embracing her natural beauty and laid back attitude.
Heidi's had her fair share of the spotlight, and with her stunning looks and fun-loving personality, it will probably stay that way in the future!
To see how you'd look with any of the great hairstyles pictured in this blog, click on the above images to try the virtual hairstyles with your own photo!