It must also be a pain to constantly have to change up your look to stay fresh and relevant in La-La-Land. But sometimes, the quest for the perfect new hairdo ends up with an unnatural-looking style that looks odd… and even painful! Here are some of the most ouch!-worthy hairstyles seen on the red carpet recently: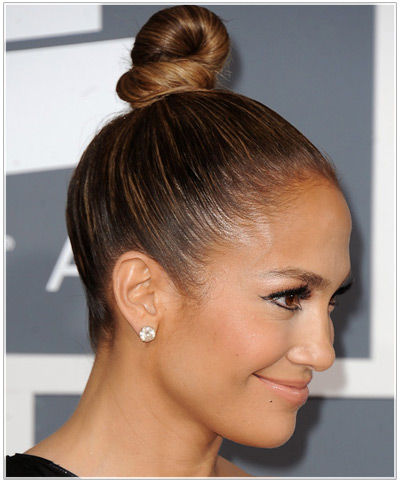 Jennifer Lopez is the queen of the top knot, hands down. For years she has been flaunting her chic little buns paired up with flawless makeup, some blingin' jewellery and designer shades-an A-list look to say the least. On this occasion however, her scalp is probably on fire. This top knot is so tightly pulled back that it looks like her hair may fall out. Although, it does do wonders for lifting the face!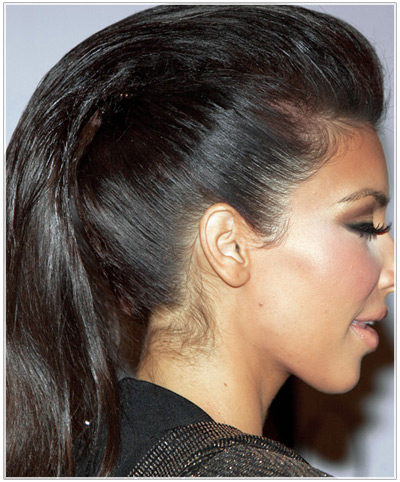 Kim Kardashian is sporting an extreme hairstyle here, and while it may not look overtly painful at first glance, this is probably not the most comfortable look she has flaunted. Not only are the sides so tight her face is being pulled taught, just think of the weight of the Kardashian mane (plus copious amounts of hair extensions) in that banana clip!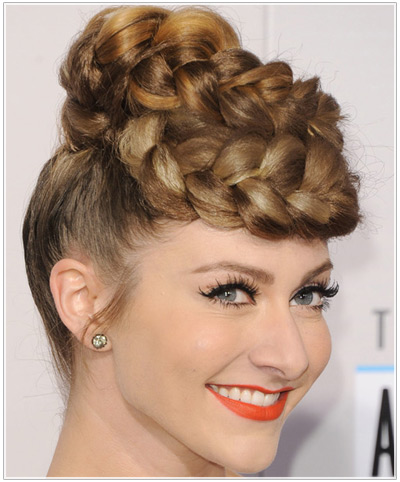 Amy Heidemann is smiling here but underneath it all, she probably can't wait to get home and un-pin that HUGE braided maze on the top of her head. Not only is her hair pulled super tight towards the top of her head, she has braided her own hair plus a very thick hairpiece into the crown, pinning it down to keep it secure.
Granted, these hairstyles all look cool. Kudos to the brave ladies who suffered in the name of beauty!
To see how you'd look with any of the great hairstyles pictured in this hair blog, click on the above images to try the virtual hairstyles with your own photo!