Having black hair is a great asset to have when it comes to makeup. Black hair provides a frame to show off your features and of course, a stunning makeup job. There is no set formula to creating the perfect makeup for black hair, because people with all skin tones from porcelain to deep brown can rock it. If you have black hair and need some makeup ideas, take a look at these looks for some inspiration.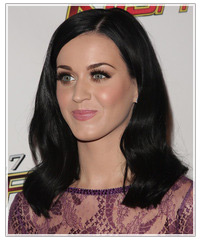 Even though Katy Perry is a natural blonde, she flaunts the dark hair and fair skin combo with ease. Her black liquid eyeliner and false lashes brings out her stunning blue eyes, while her nude blush and beige-pink lips makes her skin tone glow. This makeup style is perfect for women with light skin who like retro-inspired looks, like Katy.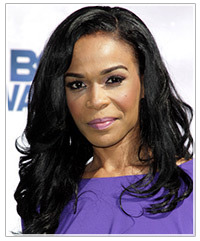 For women with a medium-dark skin tone, copy Michelle Williams' soft and pretty makeup style. Shades of violet look amazing on this skin hue and bring out deep brown eyes. Use a dark brown eyeliner with a soft lilac shade on the eyes, along with a rosy pink blush and lipstick for fabulous results.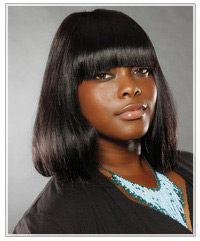 Women with warm, dark skin will look fierce in coal-rimmed eyes and a peach-nude lip. Smoke out the eyeliner slightly for a seductive look, and choose a sheer lipstick or lip gloss to match your shiny, glossy locks.
For more makeup tips, see our full range of beauty articles and blogs. You can even try virtual makeup on your own photo or our model using our Virtual Hairstyler!