The celebrities in the following images surely had professional stylists working on their hair minutes before the photos were taken. They look great, no doubt. Probably the only time your hair looks this good is when you just step out of the hair salon- because there's a high chance you don't have a personal stylist at home creating perfect "salon hair" for you every day. But you know what, that doesn't matter. With a few simple tricks of the trade you can get your hair pretty close to salon quality yourself, everyday.
Accompanying every inspirational celebrity hairstyle is a tip that will easily put perfect salon hair within your reach at home.
Salon Hair is Healthy
To keep your hair looking like it was just styled by a professional you need to keep it healthy and clean. A realistic hair care routine and a healthy diet are essential for healthy hair and TheHairStyler.com's hair care articles will give you all the pointers you need. An important thing to remember is to get regular trims because if you don't your hairstyle will lose shape and look terrible, your hair will be unmanageable and split ends could break your hair shaft. Your hairstyles diet is a long term plan: drink plenty of water, eat lots of fiber, protein and vitamin rich foods and get enough sleep each night. For you hair to look its best it's really got to be healthy.
Talk to Your Hairstylist
Talking to your stylist after they've cut your hair is as important as talking to them before they even reach for a pair of scissors. A good hair consultation prior to starting will ensure you and your stylist are on the same page when it comes to deciding on a hairstyle that suits you; chatting afterwards is a great way to find out how to style your hair yourself at home (tell them how you like it styled too so you don't leave thinking your salon hair looks ridiculous). Your hairstylist will explain the products you need and the basic styling steps to practice to keep your hair looking salon perfect. Listen closely and it's ok to take notes.
Get the Right Hair Products
One of the reasons (alongside their expertise and experience) your salon hair always looks so good is because your hairstylist uses the correct products. Having healthy hair, knowing how to style it and using the right products will get you as close as possible to having perfect salon hair everyday. Here are some things to bear in mind when shopping for your hair products:
Always buy products made by a reputable hairstyling company.
Choose the right cleansing products (shampoo and conditioner) for your hair type; for example do you have a dry scalp or oily hair or would you like more body?
Understand the difference between styling products and effects products. Styling products are for durability and effects products are applied after styling to create texture and definition.
Use products that suit the style your trying to achieve; for example are you aiming to create a curly hairstyle with no frizz or sleek, straight and perfectly groomed hair?
Get the Right Hair Tools (and Use them Correctly)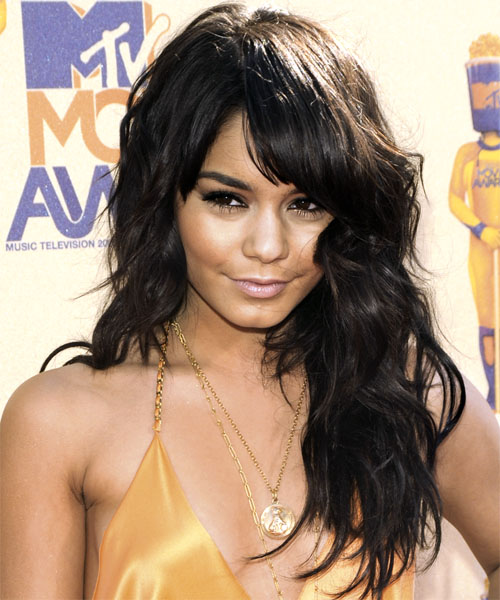 If you don't have the right tools you can't do the job properly- and it's no different when you're trying to recreate your salon hair either. The basic hair tools of the trade are a couple of decent hair brushes, a comb, a good blow-dryer (with a cold shot button) and a quality ceramic hair iron. In our article "Hair Brushes: Types and Tips" you can read about how paddle brushes are good for smoothing and detangling hair and radial brushes are ideal for blow-drying the hair and creating lovely curls- the larger the brush the bigger the curl. Our videos will help you blow-dry your hair like a professional and important hair iron tips include things like using heat protection spray, tempering your iron with a damp cloth before use and working on your hair in small sections at a time.
With these simple tips about understanding your hair, how to style it and the best products for your hair texture and elasticity, as well as knowing some basics about how the kinds of tools you need and how to use them, you'll be well on your way to having great looking salon hair every day. They're simple tips and although it may take you some time to collect the gear you need, it'll all be worth it because in the end your hair will be as close as possible to looking like it was styled by a professional.