It's not even close to Valentine's Day, but don't let that stop you from wearing a romantic hairstyle every now and then! Romantic hairstyles can be created for all hair lengths and textures—from long to short, curly to straight—there is a feminine and elegant style for everyone.
When to Wear Romantic Hairstyles

You can wear these hairstyles whenever you please. They work for both day and night , although you can certainly embellish them for a fancier evening look. Some of the best occasions to wear a romantic hairstyle are:

•    On a date.
•    To a wedding.
•    To a cocktail party.
•    A reunion.
•    For a graduation.
•    And the list goes on…

Now, let's check out some of the best romantic hairstyles to get you started!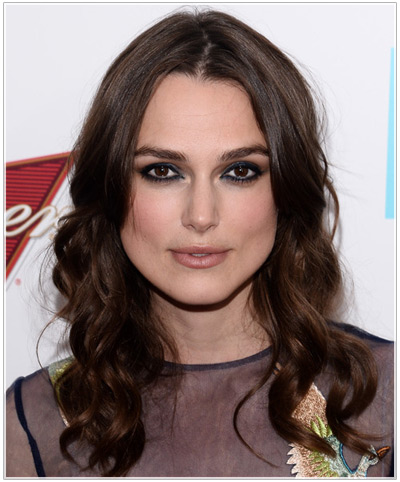 Keira Knightley masters the romantic look here with an added hit of gothic glamour. Her dark and smouldering makeup looks amazing with her gorgeous romantic hairstyle, making this look perfect for a special night out. Keira's hairstyle is very easy to achieve: simply wash and blow dry sleek to start. Then, use rollers or a curling iron to add soft ringlets throughout the hair. The curls should stay in tact for this look so forego the brushing/backcombing and instead just finger through them slightly to soften them up ever so slightly. Choose a light hairspray that allows the hair maximum movement to hold this hairstyle gently in place.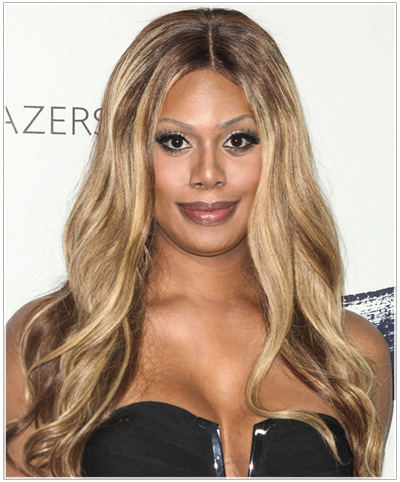 Laverne Cox's extra long hair gets a dose of romanticism here with soft waves and a glossy, luxe finish. This is a simple way for women with long hair to add some softness and femininity to their look- simply part the hair in the middle and add in large waves using Velcro rollers. After the curls have set, brush through the hair to create mega shine and softness. This hairstyle will suit women who like classic romantic hairstyles.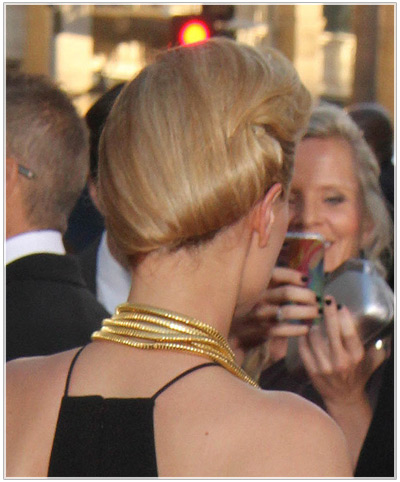 Anna Paquin goes ro-glam-tic here with a sweet updo that can be achieved in short, medium and long hair. Ladies with short hair only need to blow-dry the hair up and off the face and sweep it back, using a bit of gel and hairspray to coax it into place. Girls with medium and long hair can begin the same way—blow dry the front section up and over to create a sexy wave on the crown. Then, take the rest of the hair and twist it under to create a romantic roll near the nape of the neck and pin it into place. This is a great option for women who want a head-turning romantic 'do.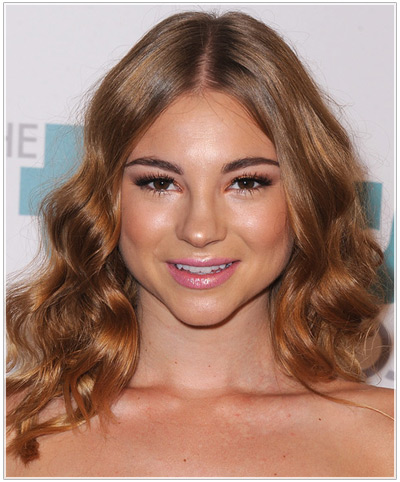 Finally, check out Allie Gonino's gorgeous romantic waves here for some hairstyle inspiration! This is a simple hairstyle that will work on any length from a short bob to extra long hair. Simply part in the middle, curl the hair with a curling iron or hot rollers and then comb through and voila—you have a stunning wavy hairstyle. Allie's color looks ultra glossy here, which is a direct result of this hairstyle. This is a great tip for women who want to add more shine to their locks: try brushing out your curls and waves with a paddle brush for a smooth, soft finish and high shine factor.